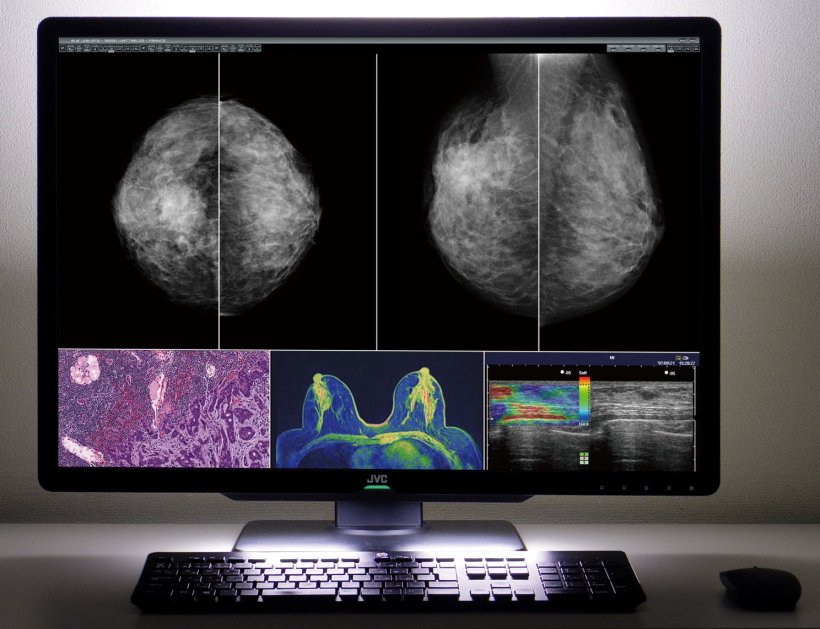 Image source: JVC Kenwood
Sponsored • JVC Kenwood launched the i3 series five years ago
Evolution in Monitor Technology
Five years ago, JVC Kenwood redesigned its monitors from the ground up and launched the i3 Series - kicking off a success story.
At first glance, the new housing design stood out; the displays were significantly narrower than in the previous generation. "In the meantime, we have gradually raised all monitors to the i3 level," says Marcel Herrmann, Marketing Manager Medical Imaging at JVC Kenwood. "In the process, we have not only further developed the devices visually, but also technologically. The new 3D lookup table, for example, enables the best possible color calibration. Colors have never been so natural and precise. This also ensures that the image impression on every monitor is the same throughout the entire setup. Combined with the new color front sensor, we can ensure this for the entire life of a display."
A unique feature five years ago was autonomous calibration, i.e. independent of the PC. The procedure is very simple: the user defines any time for the calibration, for example at night. When the computer is switched off, the display is activated and calibrated. It then returns to sleep mode.
Sensors ensure stability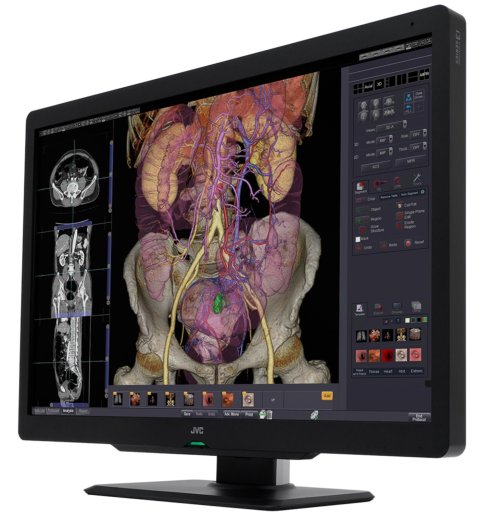 The sensor system of the i3 monitors consists of a front sensor and an ambient light sensor. "The former continuously measures luminance and color on the display and reports the values to the control unit. This ensures very stable brightness and high color fidelity. The latter detects the strength of the ambient light and compensates for it for optimal calibration," explains Herrmann.
In addition, the monitor includes a human sensor. This detects whether a doctor is sitting in front of the screen, which helps save energy when the monitor is not in use. This can ensure, for example, that a physician is not disturbed by quality control during reporting. In addition, the Uniformity Equalizer ensures stable images across the screen by correcting luminance and color uniformity.
Quality assurance made easy
Quality assurance for the i3 monitor is provided by the proven QA Medivisor Agent. "This allows our customers to safely perform acceptance and constancy testing according to DIN 6868-157 in compliance with the specifications. For the constancy test, even the built-in sensors can be used," says Marcel Herrmann. The intuitive and thus easy-to-use user interface enables effective management of daily operations in radiology.
More on the subject:
More on companies: