Real-time access to CT scans on laptops and PCs
In July, Siemens Medical Solutions launched syngo WebSpace, a new client-server computed tomography (CT) system that is the first to provide real-time access to patient's CT scans on personal computers (PCs) and laptops, via a simple network connection.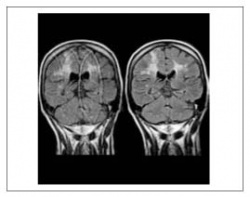 'Traditionally, large volume thin-slice data has been stored for days on the CT scanner and time is lost when retrieving them from some picture archive and communications systems (PACS),' the company explained. Using Siemens syngo InSpace 4D software, hundreds of thin-slice data cases and large thin-slice data sets (up to 5,000 slices) can be instantly available for 2-D, 3-D and 4-D interactive reading. 'All rendering takes place on the server, providing users with advanced processing speed. Ideally suited for short-term storage of thin-slice CT data, syngo WebSpace gives users rapid access to thin-slice data, while freeing up the CT scanner database,' the company adds.

Syngo WebSpace facilitates from 5-20 concurrent sessions, depending on the server configuration, from any number of users throughout the hospital network and via secure access from remote locations. Medical facilities also can access multiple servers to further expand the possible number of concurrent sessions. 'This offers a very cost-effective solution for fast image distribution and high availability, routine clinical post-processing. Once syngo WebSpace is connected to the central server, a PACS workplace or PC can be turned into a processing workplace.'
The first installations of syngo WebSpace are expected shortly, for example in University of Erlangen, the University of Munich and Johns Hopkins University, Baltimore.
More on the subject:
More on companies: