Radiometer acquires HemoCue
Two companies with similar core values, providing high quality products for acute care and point-of-care testing worldwide.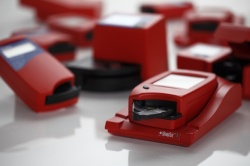 Radiometer Limited, a provider of technologically advanced acute care testing solutions, is pleased to announce that following its recent acquisition of HemoCue, the Company will be offering sales and service support for HemoCue products to its UK customers. HemoCue analysers and cuvettes, as well as Eurotrol solutions, can be ordered directly from Radiometer with immediate effect, and the Company's highly trained engineers will offer a factory-supported, UK-based repair service for HemoCue-branded products from the 1st July 2014.
The integration of HemoCue, a global provider of point-of-care testing solutions, into the Radiometer Group brings together two companies with similar core values, providing high quality products for acute care and point-of-care testing worldwide. In addition to offering its customers the support of an experienced team with an in-depth knowledge of the measurement of HbA1c and WBC DIFF, Radiometer has extended its product profile to include instruments such as HemoCue's stand-alone glucose and haemoglobin systems, which can be easily connected to the AQURE™ data management system. Anders Wallseth, General Manager of Radiometer UK and Ireland, commented: "We are delighted to welcome HemoCue to the Radiometer Group. The combined expertise of the two companies will ensure continued enhancement of process improvements, products and services, helping to increase testing efficiency and enabling hospitals to excel by meeting targets and regulatory demands, as well as delivering better patient outcomes."