ICU-quality respiratory technology enters home care
John Power is breathing easier after agreeing to let the Philips Home Healthcare deal with the complex and competitive consumer market for medical technology.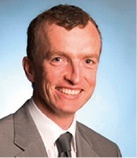 With a sharp focused on providing nebulisers in respiratory ventilators for intensive care units (ICUs), the CEO of Aerogen (Galway, Ireland) said he was never really enthusiastic about the home care market.
For customers in the pharmacy, 'we are just another box on the shelf without a recognised brand name. Customers do not know about our company or why this nebuliser is better,' said Power. Now with Philips, they will have better product knowledge as well as a powerful brand name they trust, he added.
The therapeutic benefit of Aerogen
According to Brent Shafer, the CEO for Home Healthcare at Philips, 'Inhalation therapy plays a key role in treating chronic respiratory problems, and I believe that with Aerogen's technology we are further expanding on our promise to improve people's lives through meaningful innovation.'
Nebulisers, the devices that produce a spray to help inhale medication, often use compressed air or ultrasonic waves to break up drugs into small droplets that can be inhaled from the mouthpiece of the device. Aerogen nebulisers, however, have a vibrating mesh that turns liquid medication into a fine particle mist, to gently deliver drugs to the lungs of critically ill patients.
This novel technology can be found on ventilator platforms for critical care in more than sixty-four countries, from companies such as GE Healthcare, Draeger, Covidien and Philips.
'Virtually all major manufacturers of ventilators have the Aeron nebuliser as part of their new systems,' Aerogen's CEO pointed out. 'Today we are recognised as the gold standard for aerosol delivery in acute care ventilation.' Unlike customers in a pharmacy looking for inhalation devices, he added, ICU clinicians understand the therapeutic benefit of Aerogen technology for patients.
In November 2013, Aerogen received the prestigious Zenith Award presented by the American Association of Respiratory Care (AARC), in recognition that the company's patented technology has revolutionised aerosol delivery, reducing drug costs and improving patient care.
Important new products for acute care coming up
The technology licensing agreement will allow Aerogen to leave the challenging consumer marketplace to consumer products giant Philips and better focus on its goal of expanding its core work in the acute care setting. Power explained that the company has several important new products to release in 2014.
Meanwhile, Shafer at Philips Home Healthcare, said the agreement would expand its range of home care nebulisers, with Aerogen technology an important component of advanced nebulisers. For Philips the aim is consistency for respiratory patients from critical care in hospital to their homes.
Previously, Aerogen and Philips collaborated to develop NIVO, a customised application of the vibrating mesh nebuliser to use with Philips' oro-nasal masks as a non-invasive ventilation technique.