Article • Risk assessment
Predictive potential of Big Data in the lab
Big Data can be a critical tool in helping clinicians develop advanced patient health risk assessment and stratification models as well as leading to a new level of patient empowerment.
Report: Mark Nicholls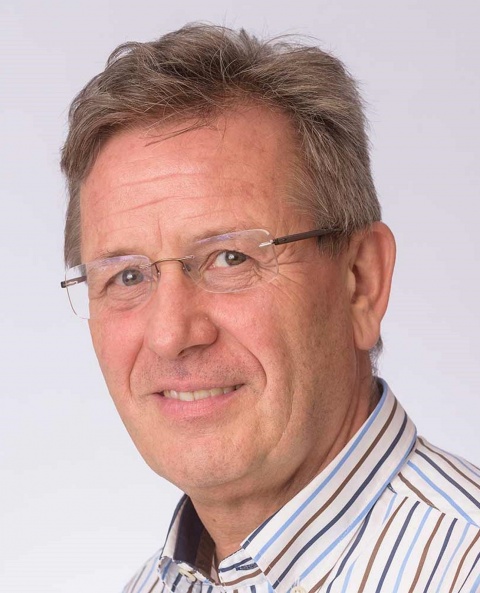 Professor Josep Roca outlined the benefits of Big Data in a laboratory context during the European Federation of Clinical Chemistry and Laboratory Medicine (EFLM) Strategic Conference held in Mannheim, Germany, this June. Under the heading 'Big Data for prediction in the lab', he discussed how disruption through biomedical informatics technologies and how using Big data for prediction is bringing about paradigm changes for diagnostics.
Stressing the importance of health systems relying on health-related date and analytical tools, he told European Hospital: 'An ideal healthcare setting should facilitate an optimal support to care decisions and delivery by reducing the complexity of the massive amount of multi-disciplinary data being produced every day and should improve efficiency of health outcomes both in terms of well-being and expenditures. 'Such a health system relies on the availability of health-related data and analytics tools.' During the session, Roca – Professor of Medicine at the University of Barcelona and senior consultant at Hospital Clínic of Barcelona – analysed the three forces currently driving profound healthcare transformations:
changes in biomedical knowledge
the burden of chronic conditions
the need for generating healthcare efficiencies.
Accelerating scientific evidence transfer to practice
Roca also addressed the role of data science in the current health scenario, as well as opportunities and barriers we are facing for adoption of big data analytics in health. Roca and team have been using Big Data to collect data for projections on the healthcare impact of chronic obstructive pulmonary disease (COPD) over the next 15 years (see diagram).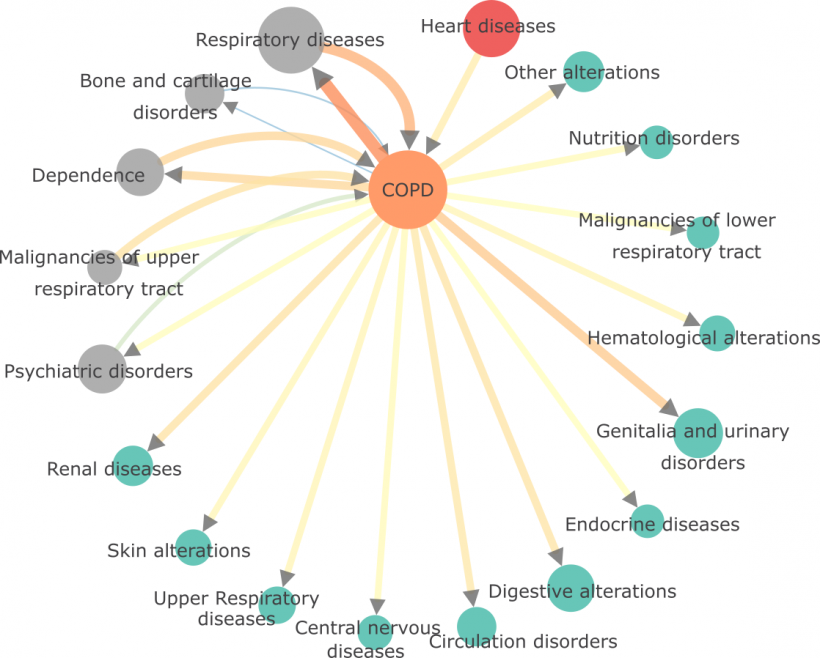 Deployment of big data analytics in an integrated care setting should contribute to patient empowerment through efficient patient decision support systems


Josep Roca
Enhanced clinical predictive modelling, he said, and personalised diagnostic and treatment tools – such as clinical decision support systems and patient decision support systems – can contribute to the acceleration of transfer of scientific evidence to practice, helping in the identification of gaps in care and in targeting interventions to the most appropriate sub-populations of patients. 'Overall, the unique potential of information from health data within a digital health framework is the enhanced extraction/generation of novel knowledge through the integration of multiple information sources,' Roca added.
'Development of new models for patient stratification based on this foundation would help to define the most appropriate action plan for patients, supporting the vision of personalised healthcare. Moreover, deployment of big data analytics in an integrated care setting should contribute to patient empowerment through efficient patient decision support systems.'
Finding a proper strategy
In terms of clinical outcome, the potential of Big Data is that it can support healthcare professionals in the development of patient health risk assessment and stratification models, integrating health information from informal care, formal healthcare and biomedical research, while creating new knowledge on disease mechanisms. In turn, Roca suggests, this will generate healthcare efficiencies and facilitate patient empowerment provided that an appropriate implementation setting is achieved.
However, he notes that barriers and opportunities to enable the potential of Big Data applications in health have been reported recently in several publications. His view is that four strategic areas need to be addressed to face these current challenges:
cloud-based tools and services;
enhanced clinical predictive modelling;
implementation and evaluation;
and governance and regulatory aspects.
His conclusion: 'A proper implementation strategy, tackling privacy and regulatory constraints, would highly contribute to enhance healthcare outcomes and patient experience of care while reducing costs and improving the health of populations.'
Profile:
Josep Roca MD is Professor of Medicine at the University of Barcelona, senior con­sultant at Hospital Clínic of Barcelona and senior researcher at IDIBAPS in Spain, as well as Adjunct Professor at the University of Southern Denmark (Odense). He is the author of more than 300 original articles in peer-reviewed journals and several book chapters, review articles and books. His two main interests are chronic patients management (integrated care and systems medicine) and gas exchange and skeletal muscle bioenergetics in chronic patients.