Article • Point-of-Care Testing
POCT: A coordination office is necessary
Point-of-care testing (POCT) is complex and its development continues due to digitisation in healthcare and increasing international partnerships among the healthcare actors.
Report: Anja Behringer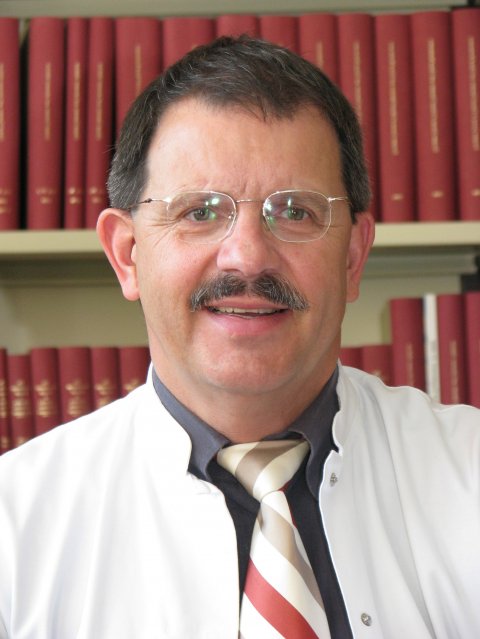 In a hospital, a number of factors need consideration to fully exploit the potential of bedside testing. POCT instruments and analysis methods must be thoroughly validated and quality assurance processes be in place. Training is crucial but, since this puts an additional burden on staff, procedures should be communicated appropriately. To manage all these aspects efficiently, close cooperation with the central lab is of utmost importance, says Professor Peter B Luppa, Director of the Central Laboratory at the Institute of Clinical Chemistry and Pathobiochemistry at Klinikum rechts der Isar in Munich's technical university. 'Our POCT working group recommends establishing a coordination office to ensure patient safety in the POCT/central lab interconnection and to guarantee best possible hospital care,' he adds.
Recommended article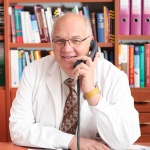 Article • POCT
For POCT, point-of-care testing, a lab has to purchase new equipment, perform new measurements and handle new parameters – right? Right! However, more importantly, POCT requires the adaptation and integration of the existing lab organisation, with all its consequences, from additional quality control down to new areas of responsibility. Dr Herbert Stekel is currently integrating three…
The coordinator can contribute significantly to an improvement of quality assurance. But Luppa also takes manufacturers to task: it is their duty to provide instruments that comply with quality assurance standards laid down in the German Medical Association's guidelines on the quality assurance in medical laboratory tests. In intensive and trauma care there are three lab parameters categories. First, mandatory parameters which directly influence therapy and have to be made available within 60 minutes. These are obvious POCT parameters.
Secondly, there are parameters that are not crucial to avoid an apparent life threatening event but which nevertheless influence diagnosis and/or therapy. According to international standards patients should stay in the A & E department a maximum of four hours. Thus the relevant parameters have to be ascertained within this time period. Third, there are parameters that do not influence diagnosis and/or therapy but which have to be made available in an emergency to maintain A&E workflow. POCT should be limited to the few crucial parameters and be organised in cooperation with the central lab, which acts as a satellite lab for the emergency room.
Since, in developing countries, central labs are few and far between, POCT is the way to go.

Peter Luppa
Several acute health conditions need immediate laboratory results, e.g. coagulation data in case of a stroke, or cardiac markers when a myocardial infarction is suspected. POCT only rarely provides the same quality of results as the tests done in the central lab, thus there is a trade-off between speed on the one hand and sensitivity and precision on the other. Moreover, intensive and trauma care departments are open 24/7, which means that at certain times non-critical parameters must be determined with bedside testing.
Going forward, POCT systems need further standardisation in terms of both methods and quality management and the results yielded by POCT should be comparable to lab results. The central lab can play a crucial role in supporting clinical staff and designing methods to compare and correctly interpret POCT and lab results. 'The instruments have to be networked with the POCT coordinator – a fact that has been widely recognised,' Luppa points out. In the future, he is convinced, 'the enormous potential for the detection of infectious diseases in emerging economies and developing countries will be explored. Detection techniques are revolutionary. Since, in these countries, central labs are few and far between, POCT is the way to go. This is a further reason why POCT quality must be as good as the quality of lab tests.'
Profile:
Professor Peter B Luppa is head of the Central Laboratory and Blood Bank at the Rechts der Isar Hospital in Munich's Technical University. His main scientific interest lies in the regulation of steroid metabolism and biosensorics, aiming to develop improved analytical-diagnostic procedures for autoimmune diseases. From this, POCT in the hospital developed as a further focus. He has published more than 125 contributions in international journals and is a co-editor of the first German specialist book on point-of-care Testing (now in its 3rd edition).