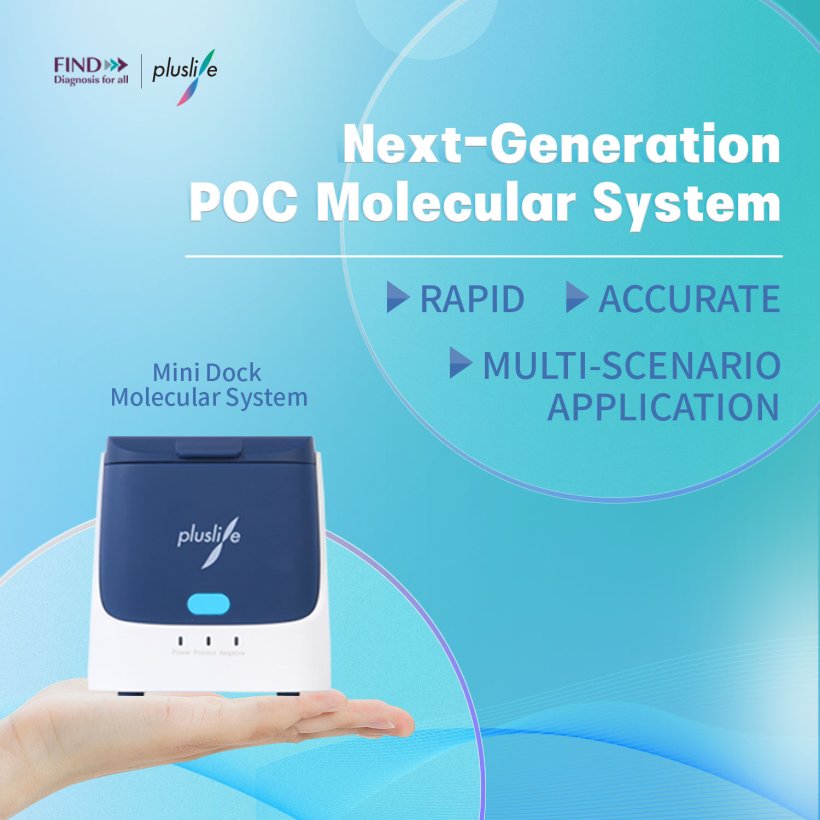 Image source: Pluslife Biotech
Sponsored • Diagnostics Alliance against SARS-CoV-2
The Global Alliance for Diagnostics Sets Next-Generation POC Molecular Testing Collaboration
The coronavirus pandemic has posed huge challenges to global public health and welfare during the past few years. FIND, the global alliance for diagnostics that seeks to ensure equitable access to reliable diagnoses around the world has realized POC molecular diagnostic (MDx) platforms with multiple target detection play a significant role in detecting infection earlier and reducing onward transmission of SARS-CoV-2.
However, the centralized format and the expensive cost of current MDx platforms have caused insufficient diagnosis, hence decentralized and affordable POC MDx platforms would allow more effective control of SARS-CoV-2 and other infections.
"The COVID-19 pandemic has accelerated the advancement of technologies that have the potential to make a huge impact. Point-of-care molecular testing, with the capacity to test for multiple diseases, can help us change the question from 'is this COVID?' to 'what is this?', in primary care clinics where most people first seek care," said Dr Marta Fernández Suárez, Chief Technology Officer at FIND. "We are pleased to be partnering with Pluslife to explore the potential of their promising technology as part of our mission to realize diagnosis for all."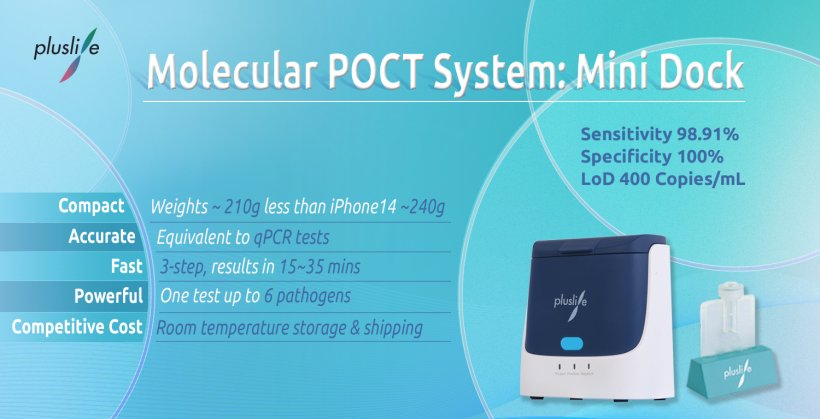 Image source: Pluslife Biotech
The Next-Generation POC molecular diagnostic tool like Pluslife Mini Dock System can be used in different application scenarios, which aims to help the decentralization of MDx in diagnosing facilities. During the COVID-19 pandemic and the high prevalence of infectious diseases, MDx platforms under a centralized format are often overloaded with samples due to the extensive testing volume. The Next Generation POC molecular system can ease the shortages of the healthcare system and the work burden of individual healthcare workers, allowing tests to be conducted with a fast set-up time and no constraints in settings. The collaboration between FIND and Pluslife Biotech will make effectual and valuable contributions to foster decentralized POC platform adoption in primary-level healthcare facilities with affordability and reliability.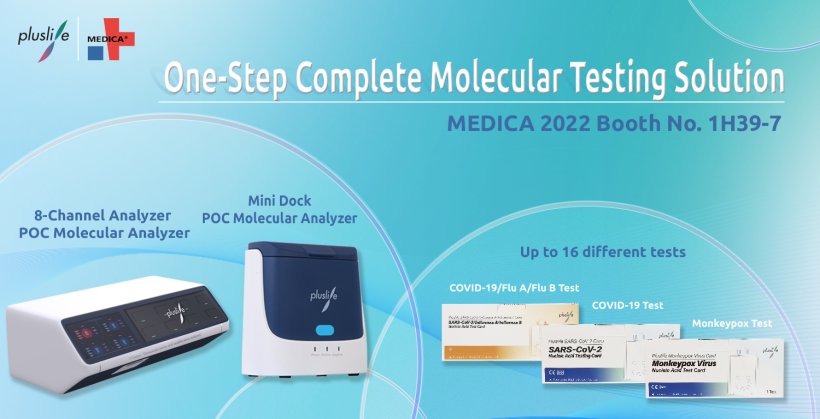 Image source: Pluslife Biotech
"FIND and Pluslife shared the same goal to spur diagnostic innovation and make diagnostic more accessible to the public, it is truly a significant social responsibility for Pluslife to honor," commented Pluslife CEO Noah Chen, "Pluslife Next-Generation POC molecular system will be launched as a reformed method to improve the resilience of the different health channels, and finally achieves more accessible and affordable test for all."
About FIND
FIND, the global alliance for diagnostics seeks to ensure equitable access to reliable diagnoses around the world. FIND connects countries and communities, funders, decision-makers, healthcare providers, and developers to spur diagnostic innovation and make testing an integral part of sustainable, resilient health systems. FIND is working to save 1 million lives through accessible, quality diagnosis, and save US$1 billion in healthcare costs to patients and health systems. FIND is a co-convener of the Access to COVID-19 Tools (ACT) Accelerator diagnostics pillar and a WHO Collaborating Centre for Laboratory Strengthening and Diagnostic Technology Evaluation. For more information, please visit: www.finddx.org
About Pluslife Biotech
Pluslife Biotech was established in 2017. With the R&D team that combines experienced and talented researching and developing personnel that more than 60% of them are certificated Ph.Ds or Masters, our team satisfies the need of applying cutting-edge genetic technologies to develop an independent and innovative molecular POCT diagnostic system that provides complete and economic solutions to IVD users. Pluslife holds patents for technologies in multiple fields. Based on the self-developed isothermal molecular detection technology, Pluslife's Molecular POCT detection system can be used in comprehensive application scenarios such as human respiratory infections, STD infections, and animal diseases. For more information, please visit https://www.pluslife.com/
More on the subject:
More on companies: