Sponsored • Solutions for Covid-19 challenges
Plug-and-Play between Laptop and Monitor
JVCKenwood supports customers with established solutions in difficult times
The Corona pandemic poses new challenges for health care facilities as well as manufacturers of health IT and medical technology. Marcel Herrmann, Marketing Manager Medical Imaging at JVCKenwood, explains in an interview what these are and how they can be solved.
Mr Herrmann, how has JVC come through the Corona pandemic so far?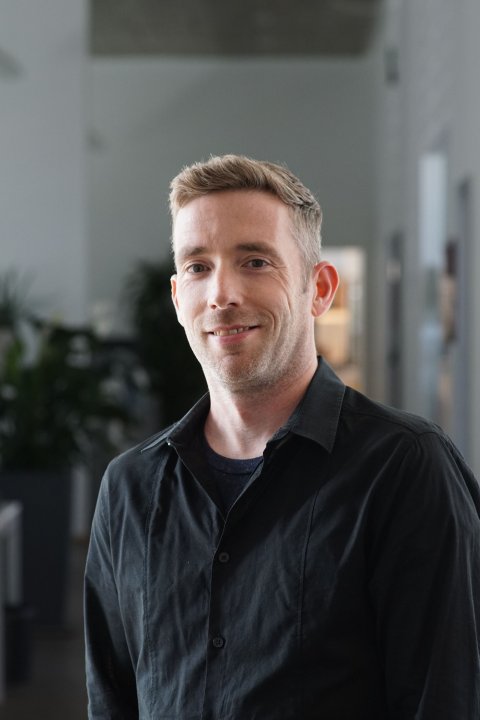 Marcel Herrmann: Globally, as a company, quite well. Specifically in the medical division, projects have continued, albeit delayed. Many customers understandably postponed their procurement of monitors and displays during the Corona period. Nevertheless, we are once again reminded of how important the digitalisation of healthcare is.
What special challenges are you currently facing with your customers?
For us - and thus also for our customers - one challenge is that on-site appointments are sometimes not possible. The installations then suffer because we cannot carry out acceptance tests. These simply have to be done by an employee in person on site, which is sometimes difficult in times of increasing infection.
What work can you pick up remotely?
Unfortunately, the repair of defects or an acceptance test cannot be done remotely. But everything that has to do with the software can, such as updates or malfunctions. We can also offer our customers training and assistance online. And they are happy to do so and are making increasing use of it.
Now telemedical and home office applications in general have become more relevant. What are the challenges with regard to monitor solutions?
First of all, a hospital has to create the respective IT structure in order to bring the image data to the radiologist's home safely and in compliance with data protection. In addition, questions have to be answered in concepts of how I provide the hardware. Permanently installed workstations at the radiologist's home are easy to handle, but very expensive, especially since the solution is not used all the time. That is why most institutions rely on laptops. These can be set up once by IT, maintained continuously and used by several radiologists for different scenarios.
What challenges does this mean for monitor providers, Mr Herrmann?
We face two major challenges. On the one hand, it must be possible to connect the display to the laptop easily and securely. That's where our customers benefit from open interfaces and can connect any notebook via USB-C or Display Port. They can even connect several monitors to one output of the notebook, via daisy chain, and get a complete radiology workstation with relatively clear cabling.
Why does this work so easily with JVCKenwood in contrast to other providers?
When a user logs on to the laptop, the software knows the connected monitors that have been stored once and loads the corresponding individual configuration

Marcel Herrmann
It works so easily because we develop each technology independently of the graphics card, i.e. we pack the technology directly into the monitor and not onto the graphics card. Even though this way is more complex and difficult, it pays off: We are much more flexible and independent than other providers.
You mentioned a second challenge in telemedical applications, Mr Herrmann?
The second challenge is to maintain image quality. A classical constancy check is difficult in the home office. This is easier to solve with a notebook that is connected to different displays.
How?
With our Medivisor agent. The special thing is that the configuration of the software is individual and linked to his user profile. So when a user logs on to the laptop, the software knows the connected monitors that have been stored once and loads the corresponding individual configuration. This is how the constancy checks can be carried out and the documentations created.
What happens to the documentations?
As a rule, the hospital provides a server that can be accessed from outside. Since most home offices have a VPN connection to the hospital, this can be used. Then the administrator can check the constancy checks of the respective home workstations centrally in the hospital. Quality checks also run via the monitor's built-in front sensor, as in the facility, without external measuring devices.
Of course, with PM Medivisor we also offer a solution to store all the data and results in the cloud. Across Europe, a total of about 100 customers use these options for central data backup.
Many thanks for the exciting insights, Mr Herrmann.
More on the subject:
More on companies: