Plotting a course for contrast-enhanced MRI
By Rob Skelding
In a symposium organised by Bayer Schering Pharma at the 2009 European Congress of Radiology (ECR), the audience heard a series of four presentations on the potential advantages of high-signal-intensity contrast agents for MRI, focusing on gadobutrol (Gadovist). During the discussion, several claims made by the speakers were challenged and debated by ECR delegates.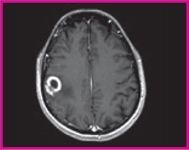 The first presentation, given by Henrik Michaely of Heidelberg University, Germany, and titled 'Framing the body', suggested that high-signal-intensity, gadolinium-based contrast agents can offer enhanced contrast and detailed perfusion information in MRI.
The product has been used effectively in MRI scanning of several body areas, including liver, kidney, neuro and central nervous system. However, Michael noted, "MR angiography has really been the mainstay of gadobutrol research – it was specifically designed for this. Compared with other agents, an equimolar dose [of gadobutrol] provides better enhancement, particularly of small vessels which ultimately provides a safer diagnosis."
Its superior performance is claimed to be underlined by two physicochemical qualities, he added: a high gadolunium content per volume and a high T1-relaxivity, which combine to give a high degree of MRI T-shortening and a compact bolus.
This point was debated by a delegate in the audience, a senior medical radiologist, which expressed concern over the relaxivity data presented. He contested that the research referred to trials conducted in bovine serum.
"I don't say this as a criticism, but I think there is no difference in relaxivity between gadobutrol and its rivals. These are marketing data and not reproducible in the clinic."
Michaely explained his objective to reflect 'without bias' the available research in this area, and maintained that gadobutrol gave high R1 relaxivity, high stability and was effective at low doses. He also commented on the potential for improved patient safety regarding the relative risk of nephrogenic systemic fibrosis (NSF).
In December 2006, the Food and Drug Administration (FDA) reported that NSF can elicit a rare skin disorder in patients with kidney disease following a gadolinium-enhanced MRI scan.
"In terms of NSF and patient safety, a different way of looking at contrast agents has emerged, which is to look at their structure – linear and macrocyclic," he noted, adding the gadobutrol (a macrocylic) offers a safer profile than some other gadolinium-based contrast agents in this regard.
Results from an ongoing trial (GRIP) to assess safety in renally impaired patients are expected in late 2010/early 2011.
CNS tumours and metastases
A second presentation, by Nicolette Anzalone from the S. Raffaele Hospital in Milan, Italy, highlighted the benefits of gadobutrol in characterising brain lesions. MRI is already a core modality in the diagnosis of primary and secondary cerebral neoplasms, improved by the introduction of contrast-enhanced scanning
However, the results of her study suggested that gadobutrol-enhanced MRI could yield additional benefits over other agents – particularly in the management of patients with intracranial malignancies, and when used in perfusion-weighted imaging to assist differential diagnosis and help define tumour grading.
"Of course we can debate its role in perfusion-imaging, but it may play a role in those few cases in which you have zero enhancement in T1 images," Anzalone said, presenting a series of clinical case study slides from practice to illustrate her claims.
Concluding, she said "we may that high-signal-intensity contrast agents, such as 1.0 molar gadobutrol, may have a positive effect on lesion detection, characterisation – including in perfusion images ­– and maybe it could help in treatment planning."
"Up against the clock"
Discussing the importance of early diagnosis ­– and accurate disease monitoring – of multiple sclerosis (MS), Alex Rovira, from Vall d'Hebron University Hospital in Barcelona, Spain, described several options for improving the gold standard MRI approach.
Current practice is to generate gadolinium-enhanced T1-weighted MR images, which Rovira said "detect disease activity 5-10 times more frequently than clinical evaluation of relapses". Among the strategies proposed to maximise the value of this approach by increasing the sensitivity of gadolinium-enhanced MRI, he noted the following options and their basic pros and cons:
More frequent MRI sampling (good in theory, but not a practicable option in the clinic)
Use a minimum delay of 10 minutes following gadolinium injection and scanning (a feasible option)
Acquire thinner slices, reducing from 5mm to 3mm (this increases sensitivity but is time-consuming)
Use a stronger MRI magnet (clinics are limited by their resources)
Magnetization transfer technique (many drawbacks and requires pre-contrast MT acquisition)
Use contrast agents with a high T1-shortening effect, such as gadobutrol
On the last point above, Rovira suggested that gadobutrol-enhanced MRI offers greater sensitivity and therefore the potential for earlier diagnosis and more effective disease monitoring.
"Gadobutrol makes it easier to identify the signs and progression of MS visually, certainly versus a T2-weighted strategy," he concluded.
Outlook on the future
Finally, Thomas Lauenstein from the University Hospital Essen, Germany, considered the emerging applications of macrocyclic, high-signal-intensity gadolinium-based contrast agents in MRI.
He focused specifically on advantages in breast cancer, where he says the technique has already "proven [to be] a major advance in clinical practice" and is becoming increasingly popular in patient screening and care management.
"Patients with breast cancer who are eligible for MRI include cases where mammography gives insufficient characterisation, exclusion of a contra lateral tumour, neoadjuvant chemotherapy and artificial breast implants. It could also play an important role in therapy monitoring."
Using a high-signal-intensity contrast agent such as gadobutrol, he said, improves the signal-to-noise ratio, thereby increasing characterisation.
Looking at cardiac care, 0.1mmol gadobutrol has been used in a myocardial infarction (MI) study, resulting in clearer differentiation between types of MI using late-enhancement, he noted.
Bayer Schering Pharma also hopes to secure a European paediatric licence by mid-2009.