Article • Positron Emission Tomography
PET offers new multiple sclerosis insights
Positron Emission Tomography (PET) is helping to provide MS experts some insight into what drives progression of the disease. PET also has the potential to quantify the effects of new, targeted therapies on MS patients, according to consultant neurologist Professor Bruno Stankoff.
Report: Mark Nicholls
The role of PET was among the key topics at the recent European Committee for Treatment and Research in Multiple Sclerosis (ECTRIMS) annual congress, held in London. Speaking after his presentation 'PET imaging of cellular and molecular abnormalities in MS' at the congress - which is a dedicated platform to promote and enhance research in MS – neurologist Professor Bruno Stankoff expanded on the potential of PET in advancing knowledge and treatments of the condition. PET, he said, might offer an insight into an 'improved comprehension of what drives MS progression', whilst also shaping the development of new treatments. 'These are not therapies targeting relapses but targeting root mechanisms and,' he added, 'with PET used to evaluate the effect of some therapies that promote endogenous myelin repair, decrease neuro-inflammation or decrease neurodegeneration.'
MRI remains a proven modality in the diagnosis of MS, but PET has the advantage of enabling very specific imaging directed to cellular or molecular components. 'PET is very specific, very sensitive to changes and we can quantify the image,' explained Stankoff, who is a consultant neurologist at the MS Centre, Saint-Antoine Hospital, Paris. 'We have taken advantage of technique to approach some biological mechanisms that could identify MS pathophysiology and MS progression.'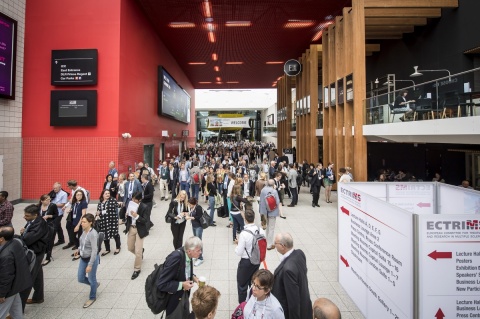 In his on-going research with PET for MS, Stankoff and team have sought to quantify the dynamics of myelin loss and repair; image neuro-inflammation related to innate immune cells, and the use PET to quantify the normal compartments of neurodegeneration in core different stages of the disease. 'By focusing on these we might quantify two of the main mechanisms that can drive progression of the disease, the success or failure of endogenous lesions repair and the level and localisation of neuro-inflammation,' he explained. While stressing that the work is still at the research stage rather than in daily clinical practice, he suggested that the benefits to patients would become clearer in the mid- or long-term, rather than the short-term. 'The benefit is shortening of the timeframe to develop some efficient therapy for the progressive stage of the disease,' Stankoff explained, adding that, so far, results are promising and PET has already provided some important answers in the field of MS. With individual patients, it can show how some people can repair their lesions while others are not so strong in terms of remyelination, but this may help in prognosis when the disease is diagnosed by better identifying the patients who will need treatment to promote lesion repair.
Another key finding is in quantifying neuro-inflammation in patients with different forms of MS, which he believes may offer a marker of progression – that those with more inflammation may be more prone to having a progressive form of MS. The team is working on a study that combines PET and MRI to develop and assess a new imaging biomarker that has the potential to be used as an index of neurodegeneration in multiple sclerosis. PET and the isotypically radiofluorinated form of Flumazenil (FMZ) will be used to assess neuronal damage at the early phase of either relapsing or primary progressive MS.
* Research across long-term effects and prognosis, imaging techniques, B-cell depletion therapies, personalised care, immune response and progressive MS was presented at ECTRIMS 2016 (London, UK. 14-17 September). The congress themes included understanding the mechanisms of disease progression; new research findings including immune and mitochondrial abnormalities; approaches to early treatment; evolving approaches thanks to better understanding and personalised treatment; long-term treatment effects and prognosis; new insights from registry and cohort studies; new directions in progressive MS research; imaging neuroprotection and repair, and advances in imaging techniques.
Profile:
Professor Bruno Stankoff is a consultant neurologist at the MS Centre, in Saint-Antoine Hospital, Paris, and co-head of the team researching myelination and remyelination in the CNS: mechanisms, imaging and therapy, at the Brain and Spinal Cord Institute (ICM), in La Pitié-Salpêtrière Hospital. He leads several projects aimed at imaging remyelination, neurodegeneration, and microglial inflammation in MS.