Omron builds partnerships to expand personalised health lines
R&D is the core strength at Omron Healthcare, a leader in medical and home healthcare products with innovative technologies. At Medica the company is on the hunt for new partners to extend its portfolio and markets.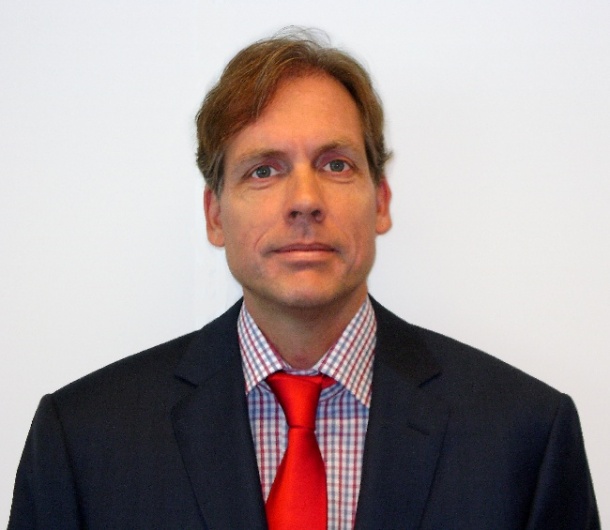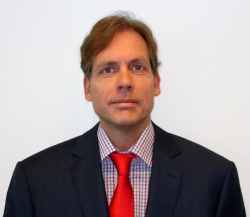 'Our core business is built around hypertension with blood pressure monitoring (BPM); we aim to expand our portfolio to a broader range of health care management devices', says Andre van Gils, chief operating officer for the company in Europe, the Middle East and Africa. 'Recently we have expanded the category of fitness and wellness with new step counters, body fat monitors and scales. This is an area we are actively looking to expand with new devices that help people take action in improving their health and wellbeing.' Expanding through collaboration with prominent partnerships is also a working method Omron Healthcare has recently chosen for. Since October, Colgate-Palmolive, the international consumer market giant, has been promoting the ProClinical electric toothbrush in partnership with Omron Healthcare. Based on Omron technology, the ProClinical uses high frequency sonic vibrations for a unique cleaning action, enabling Colgate, which already offers battery-powered and manual brushes, to enter the electric toothbrush category with a distinguishing product. On the heels of this success, Andre van Gils is bringing the Omron Healthcare team to Medica looking for further partnership opportunities.
Despite financial uncertainty in some markets and political instability in others, Omron Healthcare is continuing to grow. 'Growth is driven by more and more people seeing the benefit of taking charge of their health conditions or changing behaviours to avoid conditions that can be prevented', Van Gils says. 'To continue a healthy growth in future we are looking for partners in the broad arena of healthcare management to help us accelerate this growth by bringing devices to markets where we can support people in managing their own health. Currently many people continue to manually enter their values recorded on devices, but more and more they are turning to the internet for additional information and also finding ways to automatically monitor their health,' Van Gils explains. The ever growing use of smartphones is leading to developments like this, but not only for the younger generation. Older people, including his own parents, also become key customers more often in this broad-based trend. Connectivity will play a key role going forward', according to Van Gils.
Three new devices Omron Healthcare is highlighting at Medica feature new capabilities for connectivity, the extensions to the company's Wrist BPM portfolio, the HBP-1300 Professional BPM for medical use, and the Walking Style Pro 2.0connected step-counter. Established in Japan in 1933, Omron today is a worldwide leader in medical equipment for health monitoring and therapy. Beyond blood pressure monitoring, the company also offers sensing and control solutions for respiratory devices, electronic thermometers, activity monitors, step counters, body composition monitors and scales. 'We're intensely proud of our Japanese heritage,' says Van Gils. 'The ability to develop advanced solutions to difficult problems is what has made us the worldwide leader we are today. We have dedicated R&D sites that are continuously innovating new healthcare solutions.'
Omron devices are clinically approved, meaning that devices designed for home use have been tested to the same standards as those intended for hospital use. 'Beyond the technology, our real commitment lies in building healthy lives, because giving people more information about the state of their health enables them to stay motivated and take preventative action sooner,' Van Gils comments. 'We want to give everyone access to personal health management, helping them to prevent or improve increasingly common health problems such as hypertension, respiratory problems, diabetes and obesity.'
OMRON is at Medica Hall 9, booths A55 and A58.