The needs of European hospitals are similar
Procedures, financing and cultural philosophies can shape the difference, Michael Reiter, Mark Nicholls, Eduardo de la Sota, Jane MacDougall report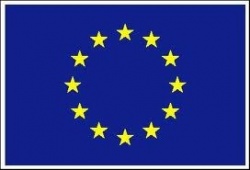 Not only can advanced technologies significantly affect the health and well being of patients, but the can also improve patient safety, create more efficiency and contribute on many social levels. Good technology choices are therefore vital. How are such decisions made in our varied European hospitals? In the absence of comparative studies, our correspondents sought answers from leaders in the front line of health politics and procurement for hospitals.
'Finding a common denominator for innovation strategies across European hospitals is difficult,' said Pascal Garel, CEO of HOPE. Healthcare systems are deeply rooted in individual national and even regional culture – also reflected in the diverse ways that hospitals identify their needs for new technologies. However, there are joint EU activities regarding health technology assessments (HTA), which HOPE supports and follows closely, and the organisation is keen to develop mini-HTAs at local and hospital levels further. 'This should help evaluate the additional value provided by new equipment regarding improved diagnostics, therapy and workflow.'
Mercedes Mengíbar, administrative council member and Managing Director of Xanit Hospital Internacional, a private care provider at the Costa del Sol: 'The new diagnostic, therapeutic and information/communication technologies (ICT) installed at hospitals in recent years help us to bring efficiency to processes that support care and the organisation. They require fewer human, financial, and infrastructural resources, and allow us to avoid duplication and unnecessary administrative tasks; they also facilitate collaboration, training and cross-sector delivery of care.'
Thus Xanit's acquisitions include high-field MRI, multi-detector computed tomography (MDCT) with 64 detectors, a gamma camera for SPECT/CT, diagnostics for genetic counselling; a LINAC, brachytherapy, interventional haemodynamics and vascular radiology, laparoscopic surgery, immunofluorescence guided neurosurgery … and more devices for therapy. 'Our hospital also uses a comprehensive, powerful information system based on SAP, which fully integrates clinical information such as patient data, images, etc. plus business and logistics data, costs and financial information to enable efficient management of economics and strategic business planning.'
Investment decision-making in France
At Xanit, the Directorate of the Procurement Commission oversees investments in clinical, financial, nursing activities and operations. 'Requirements considered are scientific innovations, the need for additional or specifically trained staff, cost of consumables, implementation and maintenance, and financial analysis,' Mercedes Mengíbar said.
AGEPS covers a network of 40 public health hospitals in the Paris/France region. According to Elisabeth Aoun, Director of Purchasing for Health Products and Equipment for the Public Hospitals of Paris, and AGEPS Co-Director Jean-Eric Lefevre, procedures are similar throughout the country because – whether public or private – eventually all comes down to the 'Appels des offres', open tenders with which all French hospitals must comply. The initial demand for new equipment comes from the end user, medical doctor, team etc. involved in its use. 'This requires a written request to the purchasing department outlining the reasons why the equipment is needed, the role it will play, numbers of patients, advantages it will bring, and so on,' Elisabeth Aoun explained. If that initial demand is considered reasonable, the end-user then explains the need orally to the purchasing committee. Jean-Eric Lefevre: 'If a purchase is authorised at this level, a request is made to the Department of Health to obtain national authorisation for the purchase.' There is no upper limit for the amount, but the hospital's individual need is weighed against the needs of the entire health service, they explain. For smaller equipment, below €20,000, the decision stays within a hospital and depends on its own budget.
Obtaining national authorisation in France is the most difficult step, but once given, the call for tenders begins. The purchasing group committee, made up of different medical and scientific advisors, and overseen by Elisabeth Aoun, decides on the equipment requirements and specifications needed and creates the tender dossier. 'This procedure follows not just national requirements but also European directives', Jean-Eric Lefevre pointed out. 'Public tenders are an open competition, published on the government's website for public scrutiny.'
Once responses arrive, the same purchasing group examines them and the winner is decided – a process that can take anywhere from 6-9 months from beginning to end.
UK procurement strategies
Chris Slater, Head of Supplies and Procurement for Leeds Teaching Hospitals NHS Trust and George Anderson, senior category manager, Leeds Teaching Hospitals NHS Trust, explained that they provide a centralised function and procurement for each of these hospitals via Chris Slater's team, working in three distinct areas – purchasing and contracting; materials management service, and data management service. Some years ago procurement for Leeds was centralised into one unit rather than a division, or departments doing their own procurement. This is now common within most hospital Trusts.
Leeds Teaching Hospitals NHS Trust has five main hospitals: St James's University Hospital (Europe's largest teaching hospital); Leeds General Infirmary (a major city centre acute provider); Chapel Allerton Hospital (predominantly orthopaedics); Seacroft (renal dialysis, reproductive medicine, dermatology and prosthetics), and Wharfedale Hospital in Otley (lymphoedema, out-patients, etc.). The Trust is also part of the Yorkshire and Humber Commercial Purchasing Collaborative for the NHS at UK regional level.
In selecting equipment, the Leeds Trust works closely with clinicians. 'It's very easy to say that the cheapest, or the most expensive option must be the best. When you try to implement anything you need the buy-in and thoughts of the people who are going to use the equipment – it has to involve the business unit, clinicians and the buyer,' George Anderson emphasised.
Chris Slater: 'Procurement is not just about the purchase price of the product; it's about how we manage the product through its life cycle – how we transact for and get it to the Trust and ultimately how we get that product to the end user. Our philosophy is to release as much frontline time to patient care and not for administration of the supply chain.' NHS supply chains are highly complex because, 'We have lots of different commodities coming from different sources and ranging in values, so to release frontline services we put a portfolio of solutions together to ensure the right products are in the right place at the right time.'
Although his team covers 300 hospital departments, wards, and theatres, electronics eliminates staff worries about day-to-day products replenishment, which brings greater compliance because the procurement team decides what to buy and where. George Anderson: 'Top-up mechanisms vary from visual top-up in baskets through to bar-coded inventory control, with the Trust now looking into RFID stock control to identify and track movement of stock through the process. But with Leeds having 25,000 different stock units at any one time, what is crucial is the availability of relevant data to ensure e-Procurement and pertinent solutions are effective.' Using e-Procurement early, Leeds has worked with the Global Healthcare Exchange, for example, to implement systems to control that data.
The team tried to recreate the retail model within heathcare, despite some resistance by suppliers, but the Department of Health is now pushing suppliers to code products with GS1 barcode identifiers for tracking purposes.
IT-enhancing processes and communication is a highly dynamic field, with huge potential to optimise coordination between and within healthcare, as well as social services, said Pascal Garel, ¬ 'all the more important with ageing patients with chronic and even multiple chronic diseases.'
Undoubtedly, agreed Mercedes Mengíbar, integration of ICTs helps optimise collaboration across hospitals and beyond campuses (telemedicine, electronic imaging, EMRs etc.) and they avoid duplicate data entry. 'Overall, they allow us to move information instead of patients.' New diagnostic/therapy equipment also brings progress via alternatives to traditional hospital care, e.g., a shift from in- to out-patient care through minimally invasive procedures, and enabling patient monitoring at home.
Although state-of-the-art technologies are important in every aspect of the Leeds hospitals' care, 'We're very much budget-driven and med-tech is never one of the cheaper options', said George Anderson. 'A lot of new developments that computers offer sit outside our price bracket, so we have to tailor our use to deliver best value to the patient against budgetary constraints.'
Chris Slater: 'Outcomes are very important, but we balance what is thrown at us in terms of innovation against our budget, which is pretty much fixed almost 12 months in advance. New technology seldom costs less than the incumbent technology. The total patient pathway may cost less but, as an acute provider, we're only part of that pathway and only paid for that element of the pathway that we execute. For example, there's varying ability of orthopaedic implant technology. One may last ten years, one five years. From our point of view, we pay a standard tariff, so the commissioner would benefit longer term by us using a more expensive implant.' Presently in the NHS, the provider has the upfront cost, while the commissioner gets the long-term benefit – 'There's a mismatch between cost and benefit within the NHS at the moment.'
At Leeds, areas of outstanding dynamism are cardiology – with stenting ICD, pacemakers, and implantable heart valves; breast cancer – care and surgery; and spine, with a huge growth in surgical implants, for example to correct scoliosis with rods implanted to straighten patients' spines. 'Magnet growth rods have reduced the number of operations a patient may need but they cost five times more than standards rods', Chris Slater said. 'We have detailed negotiations with commissioners as to how many operations we can do. Surgeons want to put them in because they can see outcomes, but we are restricted because of the funding we can get from our commissioners.'
Financing: A key challenge
At Xanit, for each upcoming year and every department, the hospital management confers with the department manager to analyse investment needs. Once investments and annual budgets are approved, best-suited avenues for financing are identified – including equipment leasing contracts and long-term loans for construction.
UK hospitals can finance new technologies by ensuring they are remunerated at the right level by commissioners, as well as by negotiating with suppliers to adopt that technology in the longer term, thus perhaps not a price reduction for the device, but enabling equipment use via a long-term loan - free of charge or at a much-reduced price. Chris Slater: 'It's about trying to put enablers in place, at lowest possible cost, to allow us to use the technology and we work with suppliers wherever possible to do that. We need to think about more innovative financing options for some of the larger enabling technologies. Some more forward thinking medical device suppliers are talking about providing managed services that include not only the device, but the hardware that goes with it.'
Equipment evaluation
New equipment should increase efficiency and quality or reduce cost, but investments are also legitimate where 'non-introduction would leave our hospital behind regarding clinical competence', explained Mercedes Mengíbar. 'The problem is that innovations are introduced long before any thorough examination of their real clinical impact, ethical consequences, or economic and social effects can be carried out.'
To assess their value, a body of clinical evidence is often required and, with new technology, can become difficult to obtain. 'Because we have a finite budget, the cost is often not delivered at the point it is used', George Anderson explained. 'A good example is laparoscopic surgery, which may reduce the bed stay by 2-3 days, but the equipment needed is significantly more expensive. The organisation gains at the top level, but theatres are hit because the cost of the procedure has doubled or trebled; however, the patient has a far better outcome, experiences far less pain and goes home quicker. The organisation as a whole will ultimately benefit, it's just about where the budget sits – that's the difficulty.'
In recent years the NHS has pushed to devolve budgets. 'While I see the logic,' said Chris Slater, 'what that has failed to address is the patient pathway issue. That pathway will probably pass through 15-20 budgets, and getting everybody aligned is actually hindering the deployment and effectively our ability to procure new technology. We are now having sensible conversations about re-centralising certain budgets – but that is only in its infancy.'
Investment budgets
At Xanit, 2.4% of the revenue budget is allocated to new fixed assets; there are currently no subsidies for fixed assets. In the UK, Chris Slater said, 'As a provider, we have capital budgets, given to buy new equipment, and we try to use that capital to buy the latest innovations. We don't have funds directly held for the [development] of new technology at the hospital'.
However, added George Anderson, 'We do have the resource of our clinicians to help with the development of new technology, so while we perhaps don't provide funding, we've a full range of very senior clinicians who are world leaders in their areas and much sought after by the manufacturers.'
Manufacturers could deliver more innovation
How? By better understanding of different hospital cultures, better understand trends in healthcare needs and demand, Pascal Garel suggested.
Cost of care matters everywhere, new technology pricing is a key aspect, Mercedes Mengíbar emphasised: 'Manufacturers should keep cost in mind – regarding device design, consumables, and maintenance. The fundamental orientation of new products has to be towards facilitating processes, enabling new services, and cutting cost of care.' Shared responsibility is her key words regarding future interaction between manufacturers and hospitals: 'The relationship has to evolve into a win-win partnership in which both parties contribute their expertise to products, for suitable use of technologies in proportion.'
For Elisabeth Aoun, equipment manufacturers should 'make themselves known to the purchasing departments via marketing materials, sales representatives, adverts, reputation etc.; to follow specifications and requirements described in the tender to the letter, not to try and sell their equipment where it really does not fit. Tender documents are carefully planned and those are the hospital's requirements, nothing else'. The ratio of quality to price is always a deciding factor, he added, but quality covers more than results the machine can give. 'After-sales service, training, technical support are all very important.'
Jean-Eric Lefevre stressed the importance of services being in French and preferably France-based. 'Manufacturers should also try and understand the healthcare system of the country, however remarkable the machine – if the exams it enables are not covered by reimbursement schemes, it can't be purchased because it won't be used'. In France, there is no customer loyalty in healthcare, he said; every public tender is an open competition so, having bought from a company one year is no guarantee for the next, 'unless of course their offer is the best'.
Chris Slater pointed out that the UK's NHS is becoming more business-like, so whilst suppliers need to involve clinicians, they must also involve the procurement and finance elements. 'We have examples where new technology has been taken straight to clinicians, bypassing procurement. We would never take a new technology and force it on clinicians, and clinicians can never take a new technology and force it on the business,' he stressed. 'Suppliers sometimes see clinicians as the key decision-makers, but actually it's a collaborative approach, and they need to understand who is in that collaborative and get the right people around the table if they want to get that product into the organisation.'