News • Vascular surgery
New lease of life thanks to new aorta
Patients with the rare Loeys-Dietz syndrome suffer from aortic enlargement which may result in sudden over-expansion and a fatal aortic tear. In order to prevent this from happening, an aortic prosthesis must be implanted. A team of vascular surgeons at the University Hospital of Zurich was one of the first in the world to risk undertaking this life-saving operation on a child as an emergency measure.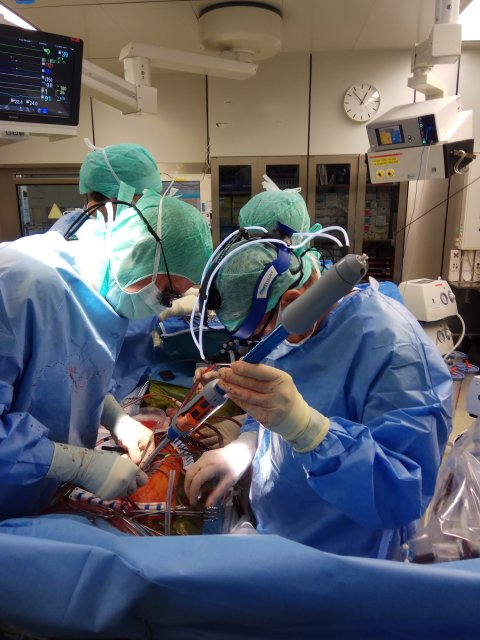 Loeys-Dietz syndrome (LDS) is a congenital connective tissue disorder caused by a genetic mutation. The disease predominantly manifests as an aortic aneurysm (enlargement of the aorta). However, those affected also suffer from vascular changes throughout the body due to changes in the connective tissue, as well as from facial abnormalities and hypermobile joints which, in turn, may cause generalized physical instability. LDS is mostly associated with a congenital heart defect. Patients with LDS must be regularly examined with a whole-body MRI to enable early diagnosis of vascular changes which may put them at risk. This especially applies to the aorta. LDS was first described as a separate disease entity in 2005 and is extremely rare, with only a few patients with this disease in Switzerland.
Aortic dissection with imminent rupture
9-year-old Fabian (not real name) is one of the few patients with this condition in Switzerland. After he developed sever backache, his parents rushed him to the Children's Hospital Zurich. Here, he was diagnosed with aortic dissection. The layers of his aortic wall had been forced apart – an acute life-threatening situation as aortic enlargement can result in the blood supply to various organs becoming compromised and the aorta could even explode. This condition can become fatal within a few days if left untreated.

Fabian was transferred to the Vascular Surgery Clinic of the University Hospital of Zurich as there are no vascular surgeons at the Children's Hospital Zurich. Clinic Director and vascular surgeon Professor Alexander Zimmerman decided to risk the only possible life-saving procedure by completely replacing the damaged aorta up to the healthy, uninvolved segment in the abdomen with a vascular prosthesis. This required two operations three days apart. The aortic arch above the heart was replaced as a first step. Renowned pediatric cardiac surgeon Professor René Prêtre was also called in to assist with this challenging procedure. Almost the entire vertical part of the aorta in the chest and abdomen was replaced during the second operation. A total of approximately 40 cm was replaced.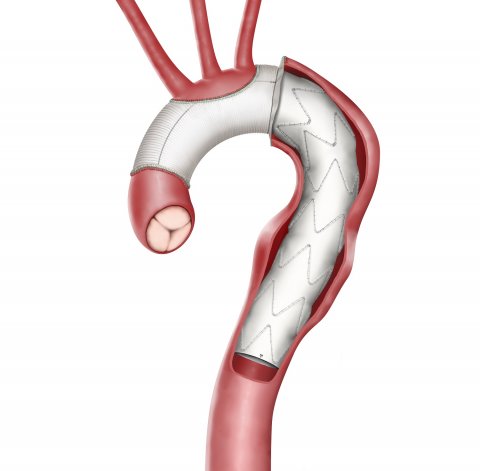 The young patient withstood both procedures very well and made a quick recovery. He was discharged and allowed home just 26 days later and required only outpatient rehabilitation. Should the remaining part of the aorta suffice to compensate for expected growth, no further operations will be required. "We are delighted that we managed to save Fabian's life," said Alexander Zimmerman. "The vascular surgeons, anesthetists, intensive care staff, and the team from the Children's Hospital worked brilliantly together. The two operations within an extremely short period of time and the initial critical phase were very stressful for the patient, his family, and the entire team involved in his treatment."

Fabian's parents are relieved: "We were looked after very well at the University Hospital of Zurich during these difficult weeks and were glad to have found trustworthy experts in Professor Zimmermann and Professor Prêtre, who risked undertaking this exceptionally challenging task. Words cannot describe how grateful we are and we look forward to celebrating our son's first 'aortic birthday' next year!"

Only three cases of LDS patients who required aortic replacement for aortic dissection in childhood are known worldwide. Alexander Zimmerman would therefore also like to bring light to this case in the medical community to enable his colleagues and their patients to benefit from his experience.

Source: University Hospital Zurich