Article • Cardiology, quick!
New blood test speeds up heart attack diagnosis
A new blood test to detect heart attacks has been developed by a team of researchers at King's College, London, which could speed up diagnosis, according to results from pan-European trials.
Report: Mark Nicholls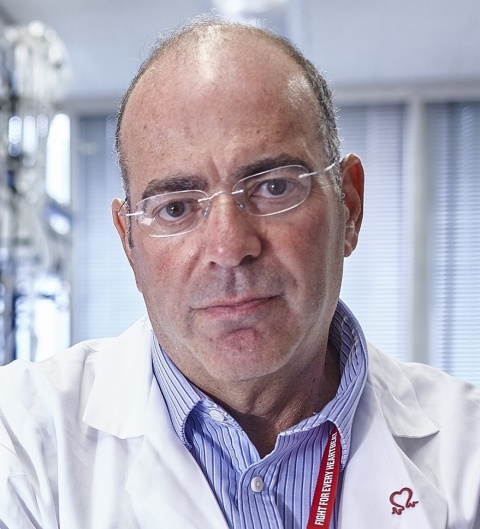 The test is quicker than the standard test, which combines an ECG with a blood test to measure the levels of troponin. Under current guidelines, suspected heart attack cases are tested for high blood troponin levels on arrival in Accident and Emergency (A&E) units and three hours later are tested again.
Whilst many must remain in hospital for further tests to rule out a heart attack, around two thirds of those who arrive with chest pain have not actually had a heart attack. The research team suggests this new test will prove particularly valuable in A&E units by freeing up bed space. Michael Marber, Professor of Cardiology at Kings College London and head of the UK research, explained that the new test uses similar technology to the troponin test, but analyses the level of a protein called cardiac myosin-binding protein C (cMyC).
Levels of cMyC in the blood increase more rapidly after a heart attack, and to a higher extent, than troponin. 'This research is the first of its kind for cMyC,' Prof. Marber said. 'We've shown that this is not only just as good as the current test for working out who has had a heart attack, but it's also much better at working out who hasn't.' He hopes the new test could be available in hospitals within the next five years.
This test could allow hospitals to save hundreds of thousands of pounds by freeing up valuable hospital beds

Nilesh Samani
As well as King's College London, research also took place at University Hospital Basel, University Heart Centre in Hamburg, Hospital del Mar in Barcelona, Hospital Clinico San Carlos in Madrid, University Silesia in Katowice and Martin Luther University Halle-Wittenber in Halle. The international team carried out blood tests for troponin and cMyC on nearly 2,000 people presenting with chest pain. Compared to troponin tests – which come in two forms, Troponin-T and Troponin-I - the cMyC test correctly excluded a heart attack in up to twice as many people.
Study data showed that, in the laboratory tests, Troponin-T ruled in 12%, ruled out 25% and marked 63% of people for observation, with 75% who would have been admitted to hospital for further testing with these results. Troponin-I ruled in 15%, ruled out 15% and marked 70% of people for observation, with 85% who would have been admitted to hospital for further testing. However, in the laboratory tests, cMyC ruled in 15%, ruled out 32% and marked 52% of people for observation, with 67% who would have been admitted to hospital for further testing.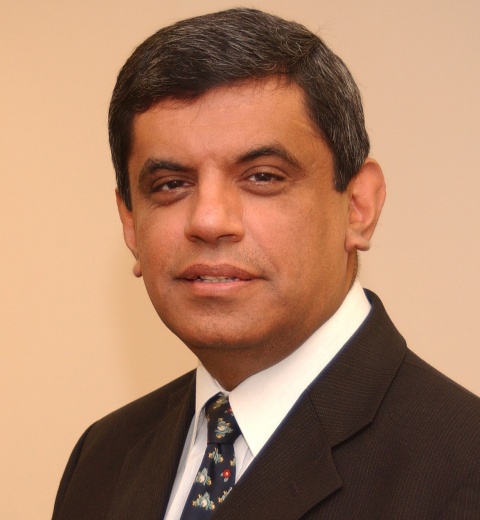 At St Thomas' Hospital in Central London, where the UK research team is based, they carry out 7,800 heart attack tests each year. If rolled out widely, researchers say cMyC could save the hospital over £800,000 (more than €900,000) by reducing admissions and freeing up nearly 2,500 bed-days every year. The British Heart Foundation, the UK Department of Health, the Medical Research Council, a range of other healthcare providers and industry funded the study.
BHF Medical Director Professor Sir Nilesh Samani said the troponin test, used for around 20 years, is currently the most powerful tool clinicians have for diagnosing less obvious heart attacks, but acknowledges 'there's always room for improvement. These initial results with the cMyC test look very promising for patients, who could be more quickly diagnosed and treated or reassured and sent home. 'This test could also allow hospitals to save hundreds of thousands of pounds by freeing up valuable hospital beds. However,' he underlined, 'further research is necessary before it can be recommended as a replacement for the troponin test.'
Profiles:
Michael Marber is Professor of Cardiology and consultant cardiologist, currently co-leading the Cardiovascular Theme within the National Institute of Health Research (NIHR) Comprehensive Biomedical Research Centre at Guy's & St Thomas' NHS Foundation Trust (GSTFT) and King's College London (KCL). His research interests focus on the processes that contribute to myocardial injury during ischaemia and reperfusion.
Professor Sir Nilesh Samani is Medical Director of the British Heart Foundation and currently BHF Professor of Cardiology at the University of Leicester, Head of the Department of Cardiovascular Sciences at the University, Director of the NIHR Biomedical Research Unit and a consultant cardiologist at Glenfield Hospital in Leicester. In 2015 Professor Samani was knighted for services to medicine and medical research. Among his many research achievements, he has co-led the discovery of over 50 genes associated with coronary heart disease.