Multi-modality imaging in coronary artery disease
Meike Lerner reports
The focus on Coronary artery disease – from genes to outcomes at ESC 2010 underlines the importance of CAD diagnosis on the scientific agenda. During the session 'Multi modality imaging to detect coronary artery disease', chaired by Professor JJ Bax, of the Cardiology Department at Leiden University Medical Centre, the Netherlands, experts will discuss, for example, the advantages of the four most important diagnostic tools and how to use them in daily routine.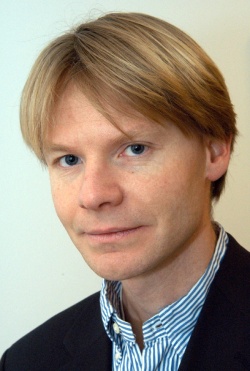 "If we see a patient with an elevated risk profile for CAD, we first have to prove this risk and then the basic question is: Is there coronary atherosclerosis? If present, medical therapy is needed (aspirin, statin and ACE-inhibitor). If there is atherosclerosis, the next question is: Is there stress-inducible ischemia? If ischemia is present, then percutaneous coronary intervention is needed.
Imaging can provide information on the presence and extent of atherosclerosis and ischemia.
We have basically four non-invasive imaging modalities: multi-detector CT, MRI, nuclear perfusion imaging stress echocardiography. Multi-detector CT, but also MRI, can be used for non-invasive angiography, and hence detect (or exclude) coronary atherosclerosis. Once detected, it can also indicate whether a significant stenosis is present.
The next step is to detect (or exclude) ischemia. Once ischemia is induced, myocardial perfusion and systolic wall motion become jeopardised, and abnormalities in these two areas occur. The most frequently used tests are nuclear cardiology (looking at perfusion) and stress echocardiography (looking at wall motion). Both tests perform imaging at rest and during stress; when wall motion abnormalities or perfusion defects occur at stress, but not at rest, then there is stress-inducible ischemia. Cardiac MRI can detect both perfusion and wall motion, and also detect ischemia.
Which modality to use, depends on the pre-test likelihood of coronary artery disease. Accordingly, the likelihood of CAD is calculated (with risk engines). If the likelihood is relatively low, it may be preferred to first detect or exclude coronary atherosclerosis. In these patients, multi-detector CT may be used. If the likelihood is relatively high, an ischemia test may be the first test of choice. Which ischemia test is used (nuclear perfusion imaging, stress echocardiography or even MRI) depends on local availability and local expertise.
Finally, if the pre-test likelihood is extremely high, one may consider proceeding immediately to invasive coronary angiography (followed by percutaneous intervention, if needed).
In the real world, invasive coronary angiography is still frequently used as the initial test, in any of the patient groups described above. But, a shift can be recognised and more and more cardiologists tend to perform non-invasive imaging in the initial diagnostic work-up.
The details of the different imaging tests will be discussed during the session, illustrated in clinical cases.

Session at ESC 2010 – Multi-modality imaging to detect coronary artery disease
30 August 2010. 10:05-10:55. Room: Prague – Zone A