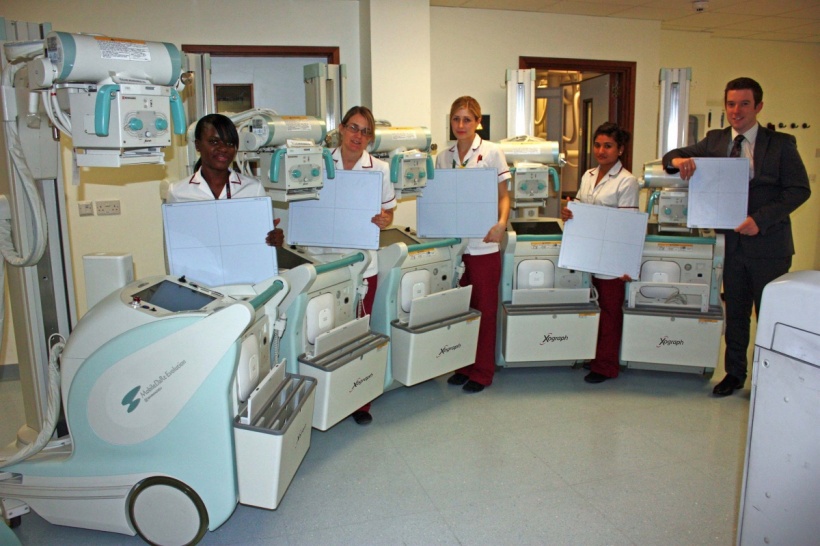 Shimadzu
Sponsored • Surgery
MobileDaRt Evolution MX7 series
Digital mobile X-ray systems equipped with a Flat Panel Detector (FPD) are used to examine patients during hospital rounds and for urgent cases in A&E and neonatal intensive care units (NICUs). Leading medical equipment manufacturer Shimadzu (www.shimadzu-medical.eu) reports that its new MobileDaRt Evolution MX7 digital mobile X-ray systems provide ultra-modern and extensive mobile digital radiographic (DR) system functionality.
'The MX7 series expands the level of support for medical personnel involved in mobile imaging work. The system includes new software functions, an extremely operator-friendly design, and a built-in large 17-inch LCD monitor that increases resolution and also provides better visibility and touch-panel operability.'
Storage and more
Other new features include storage space for smaller items as well as grooves in the console top sidewalls, to maintain stability while placing a cover over the FPD unit, for example. 'The MX7 still features the popular smooth and quiet drive system, the "all-free" button to freely position the unit with a single button, and the ability to display images in about two seconds after exposure,' Shimadzu adds. 'These help operators to work quickly in typical healthcare environments.'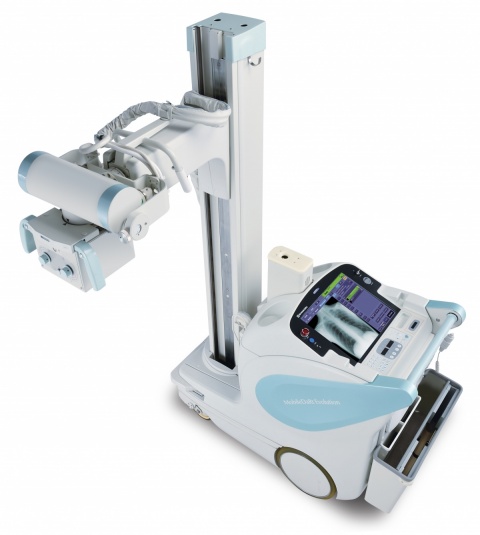 Trusted performance
The firm reports that, in a customer satisfaction survey by USA-based Research Firm KLAS, Shimadzu MobileDaRt Evolution was acknowledged as the 2016 "Category Leader" in Digital X-ray Mobile. 'Thus, MobileDaRt Evolution can offer proven first-rate healthcare support.'
To date, Shimadzu has sold over 3,000 digital mobile X-ray systems worldwide. 'With the steady growth of digitalisation in clinical environments, MobileDaRt is a globally well-known product appreciated by numerous customers in professional healthcare organizations,' the manufacturer reports. 'The 3,000+ units have been installed in more than 60 countries.'
The MX7 features, an integrated power management function Smart seCURE, which gives users a selection of choices to create the best system for their clinical needs. Based on superior communication between the main unit and DR system, this management function utilises the battery more effectively by minimising unnecessary power consumption. 'In addition to a start-up time of about one minute for the DR system, the system also includes other new features designed to meet the needs of healthcare providers, such as a larger image display monitor and convenient storage space,' Shimadzu adds.
Scatter Correction software
'The Scatter Correction software enables more efficient work, due to the elimination of grid misalignments,' the firm points out. 'Whereas a grid physically reduces scatter and increases image contrast, the software mimics this process virtually. It generates a scatter model, which is subsequently subtracted from the image. The result is an image with reduced scatter and increased contrast.'
Finally, Shimadzu adds that the state-of-the-art control software incorporates new functions and optimises the pre- and post-processing workflow. 'The anatomical programs (APRs) can be selected easily via a body mask to perform the recommended radiographic examinations.'
Further information:
Shimadzu Europa, www.shimadzu-medical.eu
Shimadzu is at ECR 2017 Expo X2. Stand 19
More on the subject:
More on companies: