News • Healthcare expo
Medical Taiwan goes online and offline to present Taiwan's smart healthcare and anti-epidemic ecosystem
Taiwan has won global praise for its rapid pandemic response and precautionary measures taken to contain the coronavirus (COVID-19) pandemic that emerged earlier this year. This success is testament to Taiwan's highly efficient public health and medical system, and the excellent quality of MIT (made in Taiwan) products. Medical Taiwan, which takes place from October 15 to 17, 2020 at Taipei Nangang Exhibition Center, Hall 2, will showcase Taiwan's comprehensive smart healthcare and anti-epidemic ecosystem.
Taiwan's healthcare industry has moved to the next level by combining the strengths of the local precision machinery and textile industries. From the very beginning of the outbreak, the Taiwanese government led industry to form national mask and protective clothing teams, and mobilized them to invest in the production of key epidemic-prevention materials. Taiwan is now able to not only meet domestic demand, but also export anti-epidemic goods to help the international community, highlighting its leading capabilities in epidemic prevention.
Taiwan's high-tech epidemic-prevention achievements have been widely recognized by international media. Health insurance data has been brought together with immigration and customs databases, helping medical personnel to determine risk levels by scanning patients' national health insurance cards to access their travel history. Taiwan's quarantine system for entry is also working well. 'Mobile-based electronic fences' are able to keep track of those in isolation, while AI and big data analysis are used for epidemic monitoring. This establishes not only a protective net, but also new opportunities for the industry.
Recommended article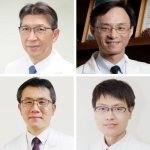 Article • Corona management in Taiwan
Despite its proximity to China, Taiwan contained COVID-19 successfully, without a lockdown or movement restriction measures introduced elsewhere. With few new cases reported, life almost returned to normal. Behind the scenes, however, efforts have continued to maintain that positive situation.
To showcase the results of Taiwan's anti-epidemic work and the subsequent business opportunities for manufacturers, Medical Taiwan focuses on medical devices, materials, healthcare products and startups in the B2B medical industry. The event also highlights an entire 'epidemic-prevention ecosystem' and the latest smart healthcare solutions. Through both online and physical exhibitions, Medical Taiwan is the perfect platform from which to gain an overview of Taiwan's anti-epidemic environment.
The 'epidemic-prevention ecosystem' will include products such as face masks, protective clothing and other personal protective equipment (PPE), body temperature measurement equipment, high-tech and smart epidemic prevention systems, aiming to catapult Taiwan's comprehensive epidemic-prevention ecosystem to the international stage.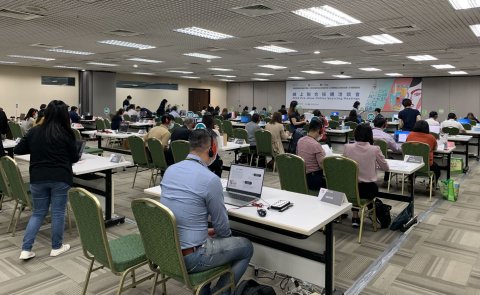 To vitalize business activities and provide high quality MIT pandemic protection and prevention products, Medical Taiwan held an online sourcing meeting on June 14, 2020. A total of 96 procurement meetings were arranged for 37 exhibitors with 36 buyers from 19 countries participating including Japan, Malaysia, Singapore, Russia, Italy, Hungary, Turkey and UAE. One-on-one procurement meetings will be held during the show period in October 2020. Medical Taiwan also presented 'Online Product Launch' on the TAITRA D' channel, with seven exhibitors launching their featured MIT products and solutions for better health.
To share Taiwan's experiences of COVID-19 prevention measures, TAITRA created the online 'Taiwan Anti-COVID-19 Pavilion', which integrates domestic resources for epidemic protection and prevention. The Pavilion not only matches the supply and demand for medical technology and medical devices, but also showcases Taiwan's medical strengths to international visitors at all levels - from medical staff and buyers, through to the general public.
For more information on Medical Taiwan, please visit: https://www.medicaltaiwan.com.tw/
TAITRA's online "Taiwan Anti-COVID-19 Pavilion" can be found at: http://www.anti-covid-19.tw
Source: Taiwan External Trade Development Council (TAITRA)