Sponsored • Innovative design
Maximum power for efficient processes
Vacuum systems are the best solution for the safe disposal of biological liquids in laboratories.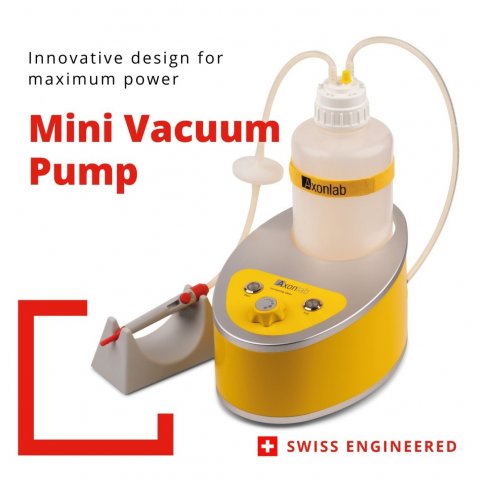 A coated membrane, special valves and a high gas tightness offer the safe and sustainable disposal of biological liquid waste.
The latest generation of Axonlab's universal mini vacuum extraction system was developed in a development period of around 18 months. The patented product combines years of customer experience with the latest technologies in a compact and attractive design. Excellent performance, easy cleaning, sound insulation: the new vacuum pump is not only a feast for the eyes, but also space-saving as a simultaneous device for 2 parallel users.
Best features compactly packed
To ensure maximum safety, the level sensor is located outside the collecting bottle and therefore does not come into contact with the liquid.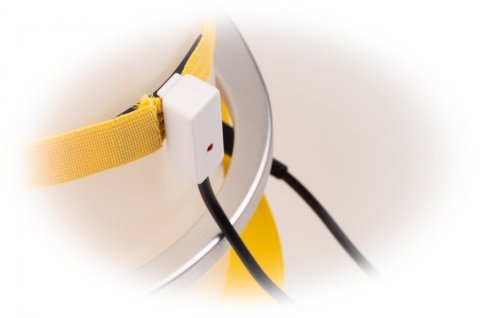 For a long service life, the pump has been equipped with a break-proof collecting bottle and a stable holder for the collecting bottle, which holds the bottle in place.
The diaphragm pump is equipped with a patented pressure-optimised diaphragm, resulting in high pneumatic performance, a durable product and a compact size. Special valves ensure that the pump can easily cope with vapours and condensation.
Product features:
Extremely well thought-out design for small space requirements (size of a DIN A4 sheet)
Easy to clean
Easy to carry (carrying handle)
Effective sound insulation (max. 60.5 dB)
Very powerful pump (KNF N89 KNE) with a flow rate of 9.5 l / min
Simultaneous work of two users possible
External level sensor for improved pump protection without the need to autoclave or clean the pump
Hydrophobic filter protects against overflow damage.
Links and information
Flyer Mini Vac Pump
More on the subject:
More on companies: