Sponsored • Beyond ecomics
How Axonlab puts social responsibility into practice
Since the firm was created almost 30 years ago, Roland Steger, the founder and CEO of Axon Lab AG, always regarded it as important for it to help resolve social challenges as well as achieving commercial success: "It was always clear to me that a purely economic, profit-focused business strategy is not sufficient in the long term. A spirit of partnership and cooperation, supporting projects that reflect our company philosophy, have always for me been a driving force behind Axonlab's lasting success."
Long-term commitment to the Albert Schweitzer Foundation
One example of this is Axonlab's 12-year official partnership with the Albert Schweitzer Foundation in Lambaréné, in the Central African country Gabon. The "jungle hospital" founded by the Franco-German doctor and philosopher was opened around 1900 and is now a private institution with various medical departments. Axonlab has been providing the African hospital with the laboratory equipment and reagents that it needs since 2006. Axonlab technicians regularly carry out repair and servicing work on site in order to guarantee the smooth operation of the diagnostics equipment. This is a key quality feature for the only hospital in the region in which patients who cannot afford medical care can receive free treatment. Training local technicians is another aspect of Axonlab's on-site activities.

When chance becomes good fortune: "Hand in Hand with Uganda"
Around 4,500 kilometres east of Lambaréné there is a striking pink building in the east of Uganda: The Health Care Center of the "Hand in Hand with Uganda" foundation. "Hand in Hand with Uganda" is a Swiss-based charity that supports public health and child education in Uganda.
Know-how transfer from Switzerland to Uganda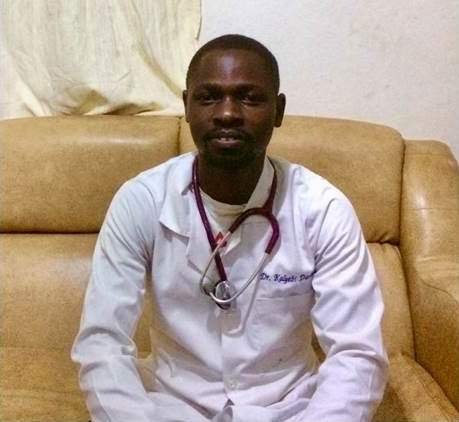 In autumn 2018 Dr. Daniel Kalyebi, the head of the Health Care Center in Uganda, is scheduled to visit hospitals and labs in Switzerland to gain information for his own work in Uganda. He has already visited Switzerland in the past, having the opportunity to attend operations at various hospitals and gain valuable experience for the charity's work. Now he is about to go to Switzerland again, but arrangements have not yet been made with a hospital to allow the African doctor to see the day to day work of a lab. By chance, Claudia Brägger, president of the association, is put in touch with Axonlab via a mutual business acquaintance. In response, Axonlab sets up a meeting between the lab team of Schaffhausen cantonal hospital and Dr. Daniel Kalyebi. He is shown various devices and procedures, and a valuable exchange of experience takes place.
Axonlab supports the Uganda project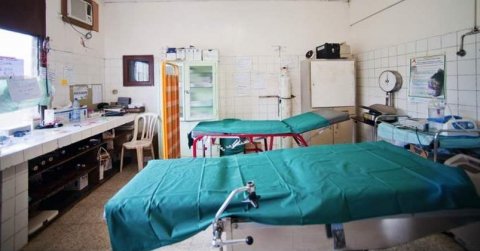 Axonlab is supporting the hospital's infrastructure by donating three diagnostic machines for use in haematology and clinical chemistry (Yumizen H500, Spotchem 4430, Spotchem EL-1520) and by providing training in the use of this equipment. The Ugandan hospital is due to open in the next few months, alongside the Health care Center. Claudia Brägger firmly believes that "Axonlab's commitment is vital to basic medical care for the Ugandan population".
The company's support for both projects clearly demonstrates that its main interest is in people and in lasting, partnership-based cooperation. We believe that it is important for a company to do more than just make profits - what comes around goes around.
More on the subject:
More on companies: