Article • Prostate cancer data
Mapping the inflammatory landscape
Image analysis of prostate cancer is a challenging area for clinicians. The disease shows a low mutation burden compared to melanoma and stomach cancer, for example, making morpho-molecular correlation more difficult, and there is often very low inflammation.
Report: Mark Nicholls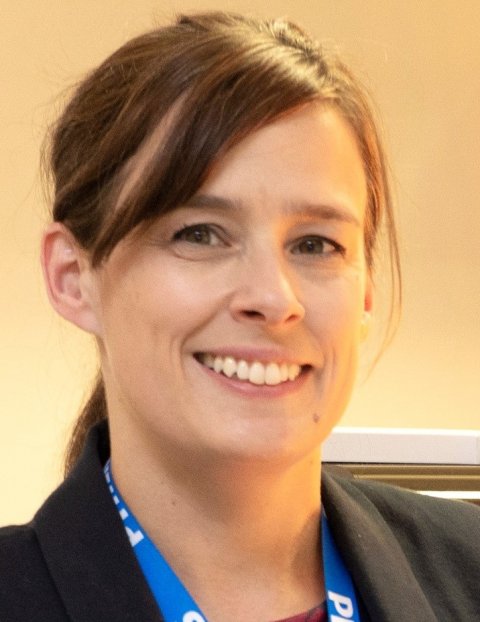 With the role of tumour infiltrating lymphocytes (TILs) in prostate cancer currently unclear – and with the advent of new approaches to prostate cancer therapy, such as immunotherapy – the need to understand and map the inflammatory environment in prostate cancer is of increasing importance, according to urological pathologist Associate Professor Clare Verrill, at the University of Oxford. In her presentation 'Image analysis in prostate cancer – mapping of the inflammatory landscape', Verrill outlined new research from her Oxford-based group at the Digital Pathology and AI Congress in London in December.
Verrill, who has a strong interest in digital pathology and image analysis and algorithm development, discussed a pipeline for mapping the inflammatory infiltrate in whole slide images of prostate cancer using the Visiopharm image analysis platform and determining associations with other pathological and outcome parameters. The professor reminded delegates of ongoing issues and difficulties with prostate cancer. 'We have a poor understanding of the natural history of prostate cancer and, as a consequence, we often over- and under-treat. There are not yet widely accepted and clinically relevant molecular groups,' she pointed out.
A high degree of heterogeneity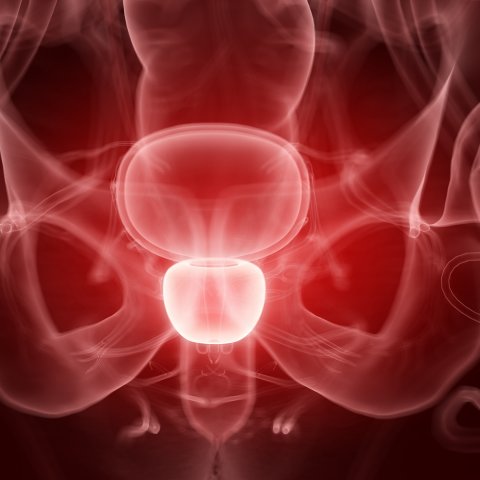 There is a high degree of heterogeneity and often very low inflammation in prostate cancer. A whole slide image of a tumour will contain around 100,000 lymphocytes, which would be extremely difficult for pathologists to quantify by visual assessment. Many previous studies on the effect of tumour infiltrating lymphocytes on outcome have used pathologists' assessments but, to quantify such large numbers of cells, image analysis is needed. Previous literature is conflicting as to TILs and the effect on outcome in prostate cancer, Verrill added, but the literature is more consistent in other tumour types with high T-cell infiltration often associated with a better prognosis. 'The ultimate goal for us is to be able to predict the outcome and link morphological and molecular change' she said.
Prostate cancer remains the most common cancer in men with treatment options including radiotherapy, surgery, hormone therapy and focal therapies, although Verrill pointed to newer treatments of immune checkpoint blockade being tested. However, while they had worked well in other tumours, such as lung cancer, melanoma and renal cancer, in prostate cancer there had been a mixed response in clinical trials. The Gleason grading system for prostate cancer dates from the 1960s and is the long-standing method of assessment.
Low inflammation in prostate cancer
We have demonstrated the wealth of information that can be obtained by using novel multimodal pipelines

Clare Verrill
With this in mind, Verrill's group endeavoured to look at integration of image analysis with next generation sequencing to update the assessment method. 'The inflammatory infiltrate of a tumour is often linked to the underlying genomics, for example, mismatch repair gene deficient colorectal cancer is characterised by dense inflammatory infiltrate,' said Verrill, who noted the frequent necessity to target oncogenic driver pathways combined with immunotherapy. Previous prostate cancer research by others has shown loss of PTEN and immune suppression and loss or mutation of P53 and enhancement of the immunosuppressive microenvironment.
As prostate cancer infiltrates between benign glands, it is often difficult to find pure areas of tumour to sequence or conduct image analysis, but her team have developed an automated region of interest detection system using image analysis, which helps to overcome this. 'After region of interest detection, we quantified inflammatory markers using APPs (Application Protocol Packages), which were validated by manual counting,' Verrill explained. From the image analysis pipeline, the team moved on to the sequencing pipeline and, for some cases, did whole exome sequencing. 'We have demonstrated the wealth of information that can be obtained by using novel multimodal pipelines,' Verrill concluded.
Profile:
Clare Verrill is an Associate Professor in Pathology at the Nuffield Department of Surgical Sciences, University of Oxford and Honorary Consultant in Cellular Pathology with Oxford University Hospitals NHS Foundation Trust. Her research reflects a strong interest in digital pathology and includes projects on image analysis and algorithm development as well as urological research, such as helping to investigate novel molecular techniques for precision surgery.