LightCycler MRSA Advanced Test cheats time
How the PCR-Test works

The MRSA bacterium contains an additional 'mobile gene cassette' (SCCmec cassette) in its genetic makeup, which contains the so-called mecA gene. All beta-Lactam antibiotics such as Methicillin are therefore no longer effective. The LightCycler MRSA Advanced Test facilitates the detection of all five known SCCmec types within 85 to 100 minutes. This test principle is based on the amplification of the point of insertion between the SCCmec cassette and a staphylococcus aureus-specific gene. This makes it possible to distinguish MRSA from Methicillin-responsive staphylococci.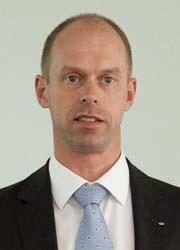 Bild-1]Fast, precise detection procedures are vital to contain the spread of multi-resistant staphylococci aureus (MRSA) in hospitals. Roche Diagnostics points out that its LightCycler MRSA Advanced Test delivers results within 100 minutes, whereas 'Conventional microbiological cultures on the other hand take 24 to 72 hours.' Dr Uwe Oberländer, Head of Marketing Laboratory Diagnostics at Roche GmbH, adds: 'With an uncontained spread of MRSA the costs increase because of the required isolation and treatment procedures, and this can soon take hospital financing organizations to the limits of space and their staffing and financial capabilities.'
The PCR method specifically replicates genetic sequences containing the MRSA resistance and makes them visible. Unlike conventional microbiological methods of detection, where bacterial cultures are grown, the PCR analysis is no longer dependent on the natural growth rate of the bacteria. However, molecular-biological PRC tests normally still create a lot of work for laboratories. 'That's why we made a point of ensuring that the execution of our test is as simple and flexible as possible, so that patient swabs that have been delivered to the laboratory very late can still be examined,' he explained.
In a company study involving over 1,400 patients the LightCycler MRSA Advanced Test delivered sensitivity and specificity of 96%. 'This result makes the Roche PCR Test one of the most reliable tests available on the market.'
More on the subject:
More on companies: