News • Psychopathology
Is terrorism based on mental illness?
Were Anders Breivik's actions the work of a madman? Is Theo van Gogh's killer Mohammed Bouyeri a psychopath? Much is still unclear about the role of psychological disorders (psychopathology) in terrorism.
While some research supports the idea that terrorists are mentally ill, other studies contradict this view. In a study commissioned by the Research and Documentation Centre/Dutch Ministry of Justice and Security, a group of researchers from the University of Amsterdam (UvA) have done an extensive analysis of this subject(Document in Dutch). The team's findings reveal no evidence of a direct link between psychopathology and terrorism.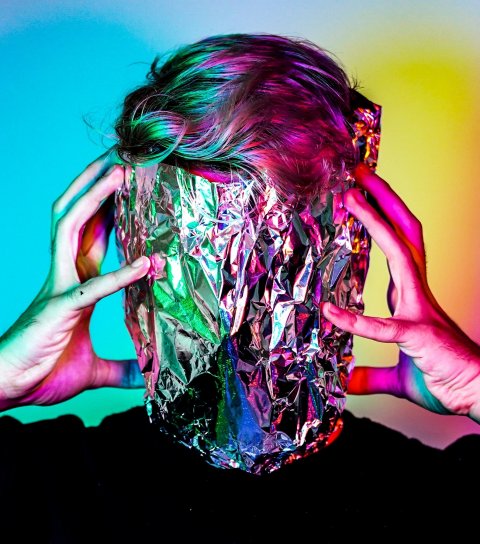 'Our findings do not provide sufficient grounds for labelling all terrorists as mentally ill or for claiming that psychopathology leads to terrorism', says Norah Schulten, one of the researchers behind the study. 'The predictive power of psychopathology is very small. This is partly because, if at all, psychopathology can only be understood as a link in a complex, highly individualised chain of factors. You can, however, try to apply psychopathology in case-management.' Schulten, together with fellow researchers Bertjan Doosje and Ramón Spaaij, carried out an extensive review of the existing literature in the field of psychopathology and terrorism. In addition, the research team interviewed academic–and clinical experts.
Lone actor versus group terrorist
The researchers discovered that the role of psychopathology seems to play a slightly stronger role in violent lone actors, such as Anders Breivik, than in group terrorists. 'For example, schizophrenia, delusional disorders and autism spectrum disorders can occur more often in violent lone actors than in the general population. But even then, these disorders only occur in a minority of lone actors and their predictive powers are small', adds Doosje. 'In group terrorists, psychiatric disorders do not appear to be diagnosed more often (compared to the general population). Schulten: 'At present, such terrorists do not seem to be mentally ill, at least not more often than individuals in the general population. This point, combined with the fact that terrorist acts are often carried out by groups, explains in our view the negligible role of psychopathology in terrorists.'
What is striking, the team points out, is the fact that mental health disorders are rarely determined through careful diagnosis. 'This is also the limitation of our study: the question on the role of psychopathology in terrorism has only been answered provisionally in our study. Future research with careful diagnostics may possibly produce a more balanced picture of the relationship between psychopathology and terrorism', says Doosje.
Source: University of Amsterdam