Intrasense and IMAGE ink collaboration
RIS and PACS vendor, IMAGE Information Systems, and advanced visualization specialist, Intrasense, combine forces to deliver 3D/4D advanced image post-processing features in an integrated PACS solution.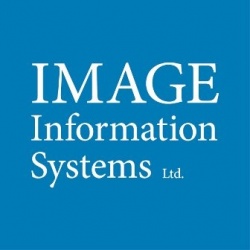 Advanced radiology image post processing, such as multiphase MR imaging, automatic vascular image analysis, and semiautomatic oncology classification are current procedures usually limited to large hospitals due to their complexity and exclusive costs.
After two years of diligent planning, IMAGE and Intrasense are pleased to announce their global strategic partnership which was signed and sealed at IMAGE's European branch office in Germany on September 16, 2013.
Both companies are committed to providing a cutting-edge workstation geared towards imaging centers and hospitals with an advanced imaging workflow. The joint product will be marketed under the name iQ-VIEW PRO 4D and include easy-to-use and complete, organ-specific visualization modules. All modules will be integrated into IMAGE's iQ-SYSTEM PACS products and debuted one by one over the next two years.
Dr. Arpad Bischof, radiologist and Managing Director at IMAGE, is pleased with this new collaboration: "With Intrasense we have attained the perfect partner to meet the growing demands of today's medical imaging market. The new product will make our market position stronger and ensure continuous growth."
Patrick Mayette, CEO of Intrasense, says: "We are very proud to become IMAGE's global strategic partner for advanced visualization. Both companies are customer-centric and share strong corporate values. The leading position of IMAGE on the mid-market segment as well as in the US and in emerging markets will strongly contribute to our growth."
About Intrasense:
Intrasense designs, develops and markets Myrian, a unique software suite for the visualization and advanced processing of multimodal medical images (MRI, CT scans, PET, X-rays, etc.). Developed with leading academic partners, Myrian combines and uses a variety of medical images to extract information that is vital to a patient's care, to rapidly evaluate the efficiency of treatment, and, therefore, to assess drug candidates in oncology and other pathologies. With over 700 client sites around the world, Myrian has been certified as a "medical
device" in over 40 countries, in the United States (FDA), Europe (CE), and Asia. Intrasense SA is listed on NYSE Alternext (FR0011179886 – ALINS).
About IMAGE Information Systems:
IMAGE Information Systems (IMAGE) is an international company group with offices in the United States and Europe specializing in complete, easy-to-use, and affordable solutions in the field of medical imaging. IMAGE has installations of their user-friendly RIS or PACS at more than 5000 user sites worldwide. In addition to their PACS and RIS, IMAGE develops and provides integrated nuclear medicine solutions, as well as high-quality medical display solutions. IMAGE has a special expertise in the field of teleradiology, medical interfaces, and optimal integration of digital solutions into medical processes.
More on the subject:
More on companies: