Article • AI in public health
Inspiring women to create technology that impacts society
Some people change the narrative about technology and society. One of them is Nuria Oliver, Chief Data Scientist at Data-Pop Alliance, Chief Scientific Advisor at the Vodafone Institute, and Co-founder and Vice-president of the European Laboratory for Learning and Intelligent Systems (ELLIS). In an interview with HiE, she explains how she develops computational tools and uses artificial intelligence (AI) for social good, including public health, and promotes a more gender-balanced approach to work and society.
Report: Mélisande Rouger
'I always liked logic problems and solving difficult things,' Oliver said. 'I always knew I wanted to be a scientist.' Truth is, her life looks like a puzzle. She's lived back and forth in Spain and the US. She's worked with Microsoft, leading research in mobile phone companies and, since the first wave of the Covid-19 pandemic in 2020, the Valencian government on a dedicated AI and data science strategy in Spain.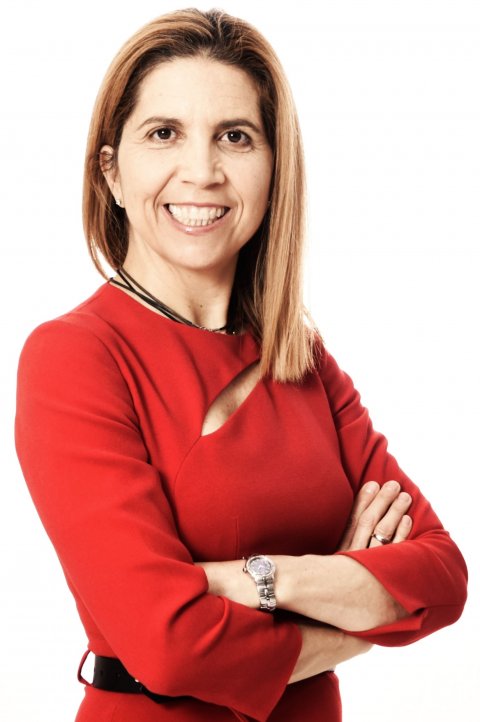 In this pilot project, Oliver and her team analyzed mobility during the pandemic based on aggregated and anonymized datasets and developed an AI-based model to forecast how fast the epidemic spread. She was also responsible for one of the largest citizen-science surveys in Spain, with over 600,000 answers. The team she co-led, ValenciaIA4Covid, is the first Spanish team to win the 500k XPRIZE Pandemic Response Challenge, a competition organized by the XPRIZE Foundation. This is just one of the many examples of how AI can positively impact healthcare, she believes. 'AI is key to accelerating vaccine and drug discovery today,' she said. 'We wouldn't have a vaccine without AI.'
A trained telecommunication engineer, Oliver has helped shape the last two decades in mobile computing with a focus on social projects. She's notably worked on computational models of human behavior to promote equal access to financial loans and public health. In 2009, her team at Telefonica R&D analyzed the impact of the measures the Mexican government took to contain the H1N1 flu outbreak, the first pandemic of the 21st century. She then worked on data projects on Ebola and malaria. She was still working on the latter when the Covid-19 pandemic started. She offered both the Spanish government and the Valencian government to create a team of experts to help them make more informed decisions based on data analysis.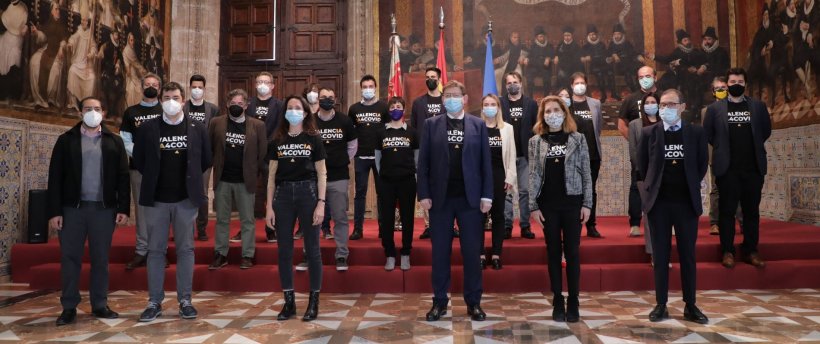 Understanding the interaction of context, lifestyle and health
Oliver is the founder of the ELLIS Unit Alicante Foundation, one of the 30 units that make up the ELLIS network of scientific excellence throughout Europe. In Munich, Germany, the unit focuses on developing and deploying novel machine learning methods in biomedicine, computer vision and earth observation, by integrating expertise from the Technical University of Munich, Helmholtz Munich and collaborating partners. In Paris, France, the unit will create a bridge on topics related to AI between Paris center and Paris Saclay, and academic entities such as PSL University, Sorbonne University, Paris-Saclay University, Paris Polytechnic Institute and Paris University.
In Alicante, Oliver aims to address fundamental AI challenges, prioritizing excellence of research and positive social impact. The unit is named The Institute of Human(ity)-centric AI and touches a wide variety of fields in the intersection between humans and AI. "There are all sorts of relationships between AI and medicine," she said. "For starters, we won't be able to have the holy grail of precision medicine, which is predictive, personalized and preventative medicine, without AI. It's a key enabler to achieve a kind of medicine that is personalized and much more proactive." Using AI can help detect diseases and predict what is the best treatment to a person based on their symptoms, health records and demographic factors. It's also central to analyzing the genome, a task that has become impossible without technology.
Technology is shaping our world and defining our societies. We cannot afford and allow to lack diversity in such an instrumental field

Nuria Oliver
AI is also interesting to observe and automatically identify patterns in the interplay between context, lifestyle and wellness. 'It's estimated that up to 60% of your health depends on your lifestyle and context,' she said. 'That's much larger than your genome. But when and how exactly depends on the person.' AI could help create technology that is more targeted to specific needs and help design intelligent systems that are really on the humans' side. 'The technology we use today wants to increase how much time we spend with it, no matter how good or bad it's for our health. There's a lot of interesting ideas and new work that can be done to improve that. For example, why don't we have technology that is telling us to turn it off?'
A proactive approach is also necessary to tackle gender bias in society. Creating incentives for women to study computer science and/or aim for leading roles is essential, according to Oliver, who was the first woman to be appointed Scientific Director of R&D at Telefonica and Director of Research in Data Science at Vodafone globally. 'Women only make up about 12% of computer science students in Spain,' she said. 'A lot of efforts have been made to include more women in the field. The storytelling and the way the degree is taught need to change. Problem solving is now much more considered as a teaching method, and that's much more motivating to women. Unfortunately, the numbers are still very low.'
Oliver is a contributor to El País, the most widely read newspaper in Spanish, and she regularly tackles gender issues, including the effect of the Covid-19 pandemic on women's lives. She also tries to promote diversity at ELLIS Alicante. 'Diverse teams are the most efficient, so I made an effort to interview as many female as male students for our PhD program. We must tackle diversity in computer science. Technology is shaping our world and defining our societies. We cannot afford and allow to lack diversity in such an instrumental field. We most certainly wouldn't be here today without computer science."
Profile:
Nuria Oliver is Commissioner to the President of the Valencian Government on AI Strategy and Data Science against Covid-19; Cofounder and Vice president of ELLIS; Cofounder of the ELLIS Alicante Unit Foundation; Chief Data Scientist at Data-Pop Alliance; and Co-founder and Vice-president of the European Laboratory for Learning and Intelligent Systems (ELLIS) and Co-founder of the Alicante unit in Spain. She has over 25 years of research experience in the areas of human behavior modeling and prediction from data and human-computer interaction. She has been a researcher at Microsoft Research (Redmond, WA), the first female Scientific Director at Telefonica R&D for over 8 years and the first Director of Research in Data Science at Vodafone globally (2017-2019). She holds a PhD from the Medial Lab MIT, is an IEEE Fellow, ACM Fellow and an elected permanent member of the Royal Academy of Spanish Engineers. Her work is regularly featured in the media and has received numerous recognitions, including the Spanish National Computer Science Award (Angela Ruiz Robles category), the MIT TR100 (today TR35) Young Innovator Award (first Spanish scientist to receive this award); 2019 Data Scientist of the Year in Europe; 2020 Data Scientist of the Year by ESRI and 2021 King Jaume I Award in New Technologies.