Ingenia, the first-ever digital broadband MRI system
At the 96th annual meeting of the Radiological Society of North America (RSNA) in Chicago, Philips showcased Philips Ingenia, the first-ever digital broadband magnetic resonance imaging (MRI) solution. Driven by Philips' commitment to developing innovative patient care solutions, Ingenia MR delivers exceptional image clarity, scanning efficiency and scalability. The Philips Ingenia MR system is pending U.S. FDA 510(k) and is not available for sale in the U.S.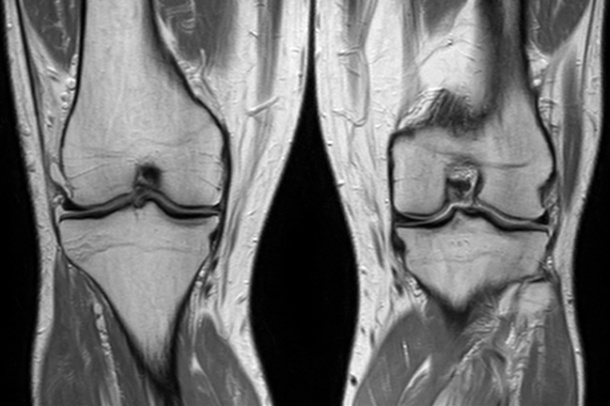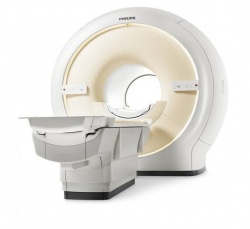 In order to visualize detailed structures within the human body, MRI orchestrates the application of radio frequency (RF), audio frequency and static magnetic fields, the strength of which is measured in Tesla (T) units. Clinicians have long relied on MRI for its exceptional ability to differentiate various soft tissues. Until now, all MRI systems have utilized analog components for the signal acquisition and processing needed to generate patient images. However, the use of analog components during these processes has limited the upper reaches of image clarity and quality.
The Ingenia MR system introduces, for the first time in MRI, digital signal acquisition and processing directly in the RF receive coil nearest to the patient. By digitizing the signal directly in the RF receive coil and maintaining the digital connection throughout the entire MRI scanning process, Ingenia is able to generate up to a 40 percent improvement in signal-to-noise ratio. Improving signal-to-noise ratio enables the delivery of crisp image clarity that clinicians need to help make informed decisions possible for a wider range of clinical procedures, including traditional applications like neuro and musculoskeletal and fast-growing applications like body and cardiac.
The Ingenia MR system incorporates an integrated, hidden posterior coil enabling full body coverage and eliminating the need to place multiple connecting coils around various parts of the body. This approach eliminates unnecessary prep time while offering each patient a more comfortable patient experience regardless of their unique imaging needs. When utilizing an Ingenia system, clinicians will find they spend significantly less time on the logistics related to patient set-up, contributing to as much as a 30 percent increase in throughput. Ingenia is available in 1.5T and 3.0T versions to accommodate varied imaging needs.
"Image quality is a top priority, but it is only part of practicing excellent medicine. There is increasing pressure to be as fully optimized as possible and in a busy hospital environment, there simply isn't much time to worry about process optimization,'" said Hans-Peter Busch, M.D., director of radiology for Krankenhaus der Barmherzigen Brüder hospital in Trier, Germany. "The Ingenia MR system optimizes workflow by completely eliminating or reducing time consuming steps like coil and patient manipulation. Compounded over time, this makes a real difference in terms of efficiency – in addition to being more comfortable for the patient."
Flexible solution suits a wide variety of clinical applications, today and tomorrow
Ingenia's increased performance provides a reliable, patient-friendly approach for oncology imaging, staging and treatment assessment. Ingenia brings whole body oncology staging and follow-up to the clinical mainstream by delivering fast and simple solutions allowing anatomical fusion with diffusion datasets for robust clinical results at both 1.5T and 3.0T.
Ingenia's digital capabilities also overcome the scalability limitations typical of analog based systems. Similar to the transition from limited channel analog television to unlimited channel digital broadband HD television, the digital signal acquisition and transmission capability of Ingenia is independent of the number of channels. Unlike fixed channel analog systems, users can add new and future clinical applications, which may require higher channel coils, in an easy and cost-effective way. In addition, if a higher channel coil is required for a clinical procedure, Ingenia's channel independent architecture is capable of performing the exam without requiring expensive hardware and software upgrades to the MRI system. This gives hospitals the flexibility they need to stay on the clinical cutting edge, now and in the future.
"At Philips we believe that meaningful innovations start with the patient," said Saragnese. "MR is continuing to expand its role with applications for every part of the body and the Ingenia system is taking the lead with smart, reliable tools for better image quality and shorter exam times, which can lead to increased diagnostic confidence and a simpler patient and clinician experience overall."

More on the subject:
More on companies: