Sponsored • Instruction for Use
Infection risk mitigation by simplified IFUs
Duodenoscopes have been long recognized to require precise execution of reprocessing instructions to properly clean and disinfect.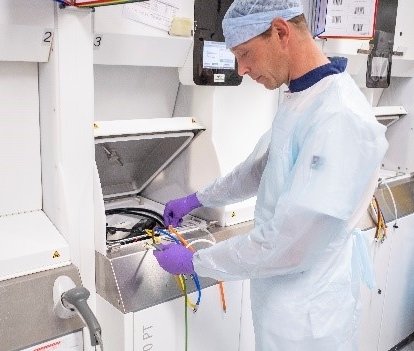 According to Beilenhoff, et al. (2018), it is crucial to follow the manufacturer's Instructions for Use ("IFU") at all times to make sure the duodenoscopes are properly cleaned. Yet, IFUs are not always easy to follow. Manufacturers will increasingly need to adapt their instructions to lower the risk of deviation with the aim of mitigating the risk of infection. Pentax Medical, a division of the Hoya Group, recently started to change their IFUs and explains how.
Recommended article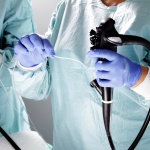 Article • Education
Hygiene is still a leading topic in endoscopy, and education remains crucial in Europe, according to Ulrike Beilenhoff, scientific secretary of the European Society of Gastroenterology and Endoscopy Nurses and Associates (ESGENA). The two subjects took centre stage during the 21st ESGENA Conference, held during UEG Week in Barcelona this October. With around 600 participants, lectures, posters,…
Step by step approach
Earlier, Muscarella et al. highlighted the importance of detailed cleaning instructions to validate the success of reprocessing and to prevent the transmission of infection via endoscopes. Pentax Medical is committed to improve hygiene in Endoscopic retrograde Cholangiopancreatography Procedure (ERCP). This has resulted in a change in their IFUs, presenting the layout in a more step by step approach. Consisting of a clear overview and comprehensive explanation of endoscope reprocessing. A time line in the upper left corner provides guidance where you are in the reprocessing process – detailing the steps of pre-cleaning, leak testing, manual cleaning, and so forth.
Visual content
Another modification in the new IFUs is the use of visuals to make instructions easier to comprehend. The explanation of each step is supplemented with an image to reduce the risk of deviation from the IFUs. On top of that, the visuals clearly highlight when a step needs to be repeated.
Warnings and pitfalls
Finally, Pentax Medical dedicated a new column in their IFUs to highlighting warnings and pitfalls in every step of reprocessing. This prevents missteps in reprocessing, ultimately working to achieve optimal scope reprocessing and mitigation of the risk of infection.
Source: Pentax Medical
Recommended article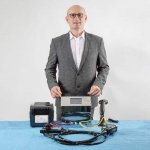 Video • Equipment
Recent publications have stated that several outbreaks have been caused by insufficient drying of duodenoscopes. Due to their complex design, duodenoscopes have been long recognized to require thorough processes and precise execution to properly disinfect. Read more to understand how Pentax Medical is tackling hygiene as both a challenge and priority within endoscopy.