Imaging is undergoing massive changes
Radiologists need to embrace those changes to ensure they have a say in the future
Although developments in molecular imaging still do not reach the high expectations placed upon them, the change in imaging is very obvious. Having been limited to the imaging of morphology, nowadays information on tissue characteristics, blood vessels or the metabolic behaviour of tumours provide many more insights, for example into response behaviour.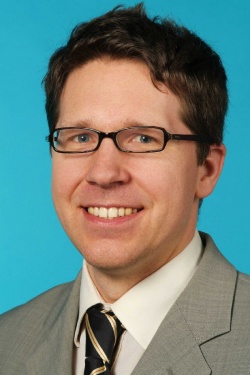 'Basically, imaging is currently undergoing massive changes,' says Professor Fabian Kiessling, Head of Experimental Molecular Imaging at the University Hospital in Aachen, Germany. Therefore, he believes it is even more important that radiologists embrace this change to ensure they continue as the major players in the field of imaging. At this year's ECR, he will chair the session "Molecular made easy", when experts will discuss how this can be achieved.
'Initially we would like to give an overview over what is currently available in the field of molecular imaging,' explained Professor Fabian Kiessling. 'A lot of what is being done in hospitals at the moment is not even seen in the context of molecular imaging, because markers may be concealed by established contrast media administration and are not perceived as specific substances. The aim of the session is therefore to provide an overview of all the different approaches. This then obviously leads to considerations as to the skills that radiologists should possess.'
Those skills will be fairly critical for the future role of radiologists because interest in imaging among other medical disciplines, such as surgery and cardiology, is continuously increasing. 'A few years ago a rheumatism scanner was introduced at the ECR. It attracted a lot of interest, particularly from specialists in internal medicine,' he recalled, stressing his belief that his profession should become more involved in molecular imaging.
How much expertise is required from radiologists to ensure they are ready for this challenge? 'The scope for getting started ranges from DNA characterisation of a cell and the search for ligands and assays, right down to the scientific examination of existing substances as to their clinical use. There is basically something for all personal preferences. In most cases it would certainly be advisable to become involved in clinical studies. This does necessitate the acquisition of extensive molecular biological knowledge, specialisation is not necessary, however. But efforts of familiarisation with this subject are worth it because this is the only way for radiologists to support, establish and improve the implementation of molecular imaging in the hospital.'
This is not just about hybrid imaging, which is already well established in the form of PET-CT. He believes that ultrasound and optical procedures are also very important for molecular imaging, whereas this is more difficult in the case of MRI. 'There are hardly any nanoparticle diagnostics because pharmacogenetics is very hard to control. Moreover, the lack of sensitivity presents a problem, with the exception of hyper-polarised imaging.' This is obviously different in the case of the MRI/PET, which has not yet, however, been sufficiently, clinically researched.
In addition to basic knowledge that must be acquired, there is another more political aspect for radiologists: Cooperation with the field of nuclear medicine, which is becoming increasingly important, and yet another reason, Prof. Kiessling said, for the importance of extending the boundaries of knowledge.