Molecular Imaging – Challenges for the Young Generation at the Dawn of Clinical Translation
17:00–18:30
Session 3
Prospects: Radiology is on a most advanced pathway in molecular imaging

Dr. Clemens C. Cyran, Department of Clinical Radiology; Munich/DE
Molecular Imaging (MI) emerged in the early 21st Century as a discipline at the junction of molecular biology and in vivo imaging to enable the visualisation of the cellular function and the follow-up of the molecular processes in living organisms. Modalities available for MI encompass MRI, CT and ultrasound, PET, as well as Optical Imaging, and are by nature frequently experimental.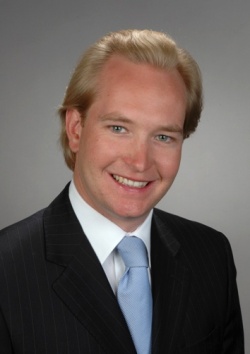 Yet, to meet the demands of 21st Century imaging, translation into clinical practice is of central interest to enhance the new developments in personalised medicine. Dynamic imaging techniques were among the first to lead the way to MI and today are among the first on the verge to clinical routine - but still with challenges ahead.
Early this year our centre joined the Cluster Programme (Mhoch4) of the German Ministry of Education and Research (BMBF) to meet some of these challenges. The project aims to bridge the gap between accomplished experimental studies of recent years to clinical translation in a comprehensive two-phase approach towards standardised clinical studies.
At the dawn of personalised medicine, interdisciplinary scientific and industrial co-operations were forged to meet the demand for a standardised and validated approach to the different dynamic imaging techniques. DCE imaging may function as a trailblazer for the establishment of functional imaging techniques in clinical radiology complementing established metabolic imaging techniques like PET.
The basic principles of MI have to be spread among the upcoming younger generation of radiologists as a future pillar of radiology training programmes, in order to translate fundamental research discoveries into broad medical application and health benefit within the next years.