Source: Shutterstock/sciencepics
Article • Heard at the EBCC11
Identifying circulating tumour cells with liquid biopsy
Liquid biopsies can increasingly help diagnose and monitor breast cancer, and tracking circulating tumour cells (CTC) in metastatic patients could prove effective in these applications and treatment planning. Efforts are currently underway to demonstrate CTC clinical use and much can be learned from completed studies in prostate cancer, speaker Michail Ignatiadis MD PhD highlighted in a dedicated session at EBCC11 held this March in Spain.
Report: Mélisande Rouger
Having at least 5 CTCs is a very bad prognostic marker

Michail Ignatiadis
Identifying and characterising circulating tumour cells (CTC) in cancer patients provides unique insights into metastatic disease, which is responsible for over 90% of cancer deaths. CTC detection could also help unravel new therapeutic targets for cancer treatment. However, the clinical use of CTC identification in breast cancer remains to be established, according to Michail Ignatiadis, oncologist at Jules Bordet Institute ULB. 'No convincing evidence for the clinical use of CTCs has been demonstrated in breast cancer so far. But what we know is that CTCs in metastatic BC are associated with worst outcome,' he said.
A large meta analysis, including the data of almost 2,000 patients from different countries, showed that detecting 5 CTC was associated with significantly worst progression free survival (PFS). 'If the patient had at least 5 CTS, the median PFS was 6.5 months and it was double if the patient had no CTC. Similarly for overall survival, researchers observed a large separation of the curve, and patients with 5 CTCs had 15 months of survival vs. 37 months for patients with no CTCs. Having at least 5 CTCs is a very bad prognostic marker,' Ignatiadis explained.
The main, and so far only, reported study assessing the value of CTC in treatment monitoring – the SWOG S0500 trial – has not showed any improvement in PFS or overall survival compared to waiting for progression to be confirmed by imaging. However, investigators of the study did not use a targeted approach and did not have a good alternative treatment for these patients who were progressing early on chemotherapy, Ignatiadis pointed out. 'They offered another chemo, so it was not a tailored treatment and this is the main reason for the study failure. CTC were used simply as a prognostic, not as a predictive indicator as to whether treatment could work or not.'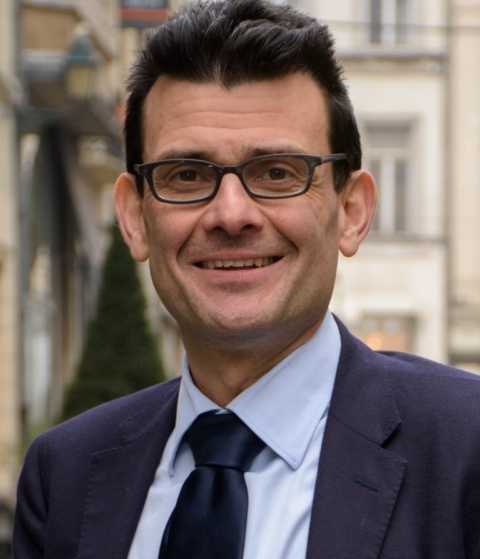 Much more relevant information does exist in prostate cancer (PC), including a meta analysis of five different studies enrolling over 6,000 patients with castration resistant PC, to determine whether CTC response and prostate-specific antigen (PSA) could predict overall survival after 13 weeks of treatment. Researchers compared CTC and PSA conversion rates, and observed that CTC enabled distinction between patients with good and bad prognosis in terms of overall survival with the highest discriminating power. The CTC marker was better than the PSA conversion currently used by many clinical oncologists. Ignatiadis: 'These results show that CTC in prostate cancer could be used for early readout of drug activity, when one is testing new compounds. After 13 weeks of treatment, one can already know if a new drug is working or not. If this is endorsed by the FDA, it could be implemented as an early biomarker of response to check for drug activity and prioritise drug development.'
For non-metastatic breast cancer, clinical validity of CTCs in early disease has been established. In a study published in JNCI, Bidard and co. showed that CTC detection before neoadjuvant therapy begins is associated with shorter distant disease-free survival. 'The data, collected in over 1,500 patients, shows that if you have no CTC to start with, you have a very good prognosis. But if you have 5 CTCs you have a very bad prognosis. And as the number of CTC increases, prognosis becomes worse,' he said.
Although CTCs are included in the cM0(i+) micrometastatic disease classification of AJCC staging, their clinical utility in early BC remains to be proven. One effort was made by Ignatiadis and co. in the EORTC-led Treat CTC Trial. In this, women with HER2-negative non-metastatic breast cancer and detectable CTC following (neo) adjuvant chemotherapy and surgery were randomised between 18 weeks of trastuzumab vs. observation.
This could eventually lead to a new model for drug development

Michail Ignatiadis
The trial's primary aim was to demonstrate that trastuzumab could eliminate CTCs at week 18 as an early signal of drug activity in this setting. The Treat CTC trial randomised 63 patients and demonstrated that trastuzumab could not eliminate CTCs. This trial's results lined up with those reported at the 2017 San Antonio Breast Cancer Symposium, i.e. the NSABP-B47 phase 3 trial, which randomised around 3,000 women with HER2-low breast cancer between one year of trastuzumab vs. observation. The NSABP-B47 trial showed no difference in the five-year invasive, disease-free survival between both groups. 'We need more examples, such as the Treat CTC and NSABP-B47 trials using different drugs, to confirm the hypothesis that CTC or circulating tumour DNA (ctDNA) clearance after two or three months of treatment can be an early signal of drug activity. If further such evidence is provided, one could use this information in addition to data on drug activity in the metastatic and neoadjuvant settings, to better inform decisions about whether or not to move forward a new drug in testing in the adjuvant setting. This could eventually lead to a new model for drug development,' Ignatiadis said.
In the future, oncologists could also use molecular analysis of CTC or ctDNA, to help provide functional information on drug sensitivity. Characterising CTC at the RNA, DNA or protein levels, or by injecting CTC in mice, one can gain evidence of drug activity in a preclinical model, according to Ignatiadis. 'However, it's still early days and there is no clinical effort to test such approaches in clinical trials yet.' For the moment, early CTC response at week 13 is a robust response biomarker associated with improved overall survival in metastatic castration resistant PC, and CTC at week 13 might be used to accelerate drug development in this setting. However, he concluded, more studies are needed to provide evidence that early CTC or ctDNA response can be used as an early response biomarker in non-metastatic BC to accelerate drug development.
Profile:
Michail Ignatiadis MD PhD is attending physician at the Medical Oncology Department, Jules Bordet Institute and assistant professor at the Université Libre de Bruxelles, Brussels, Belgium. He also leads the Academic Trials Promoting Team at the Jules Bordet Institute, where he works on stimulating and streamlining the development of investigator-initiated trials across all tumour types and disciplines. Another responsibility is fundraising and discussions with the pharmaceutical industry. He is particularly interested in drug and biomarker development for breast cancer. His work in the field of blood-based biomarkers is internationally recognised.