Hygiene managers are not enough
'Better hygiene' is the frequently and loudly recommended panacea in the intensifying struggle against hospital-acquired infections (HAIs). However there are currently no evidence-based studies that evaluate the efficacy of additional hygiene measures.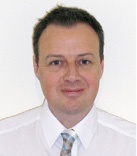 In view of fragmented research and ambiguous results, hospitals stick to the tried and trusted: strict hand hygiene. Nevertheless, while theoretically the importance of hand hygiene to avoid spreading bacteria has been known for decades, in practice it somehow has failed to become anchored in people's minds. With the known results: infections occur that could easily have been prevented.
According to recent studies, German hospitals have to expect hospital-acquired infections in three to five percent of their patients. Such nosocomial infections, frequently with multi-resistant staphylococcus aureus (MRSA), not only lead to longer hospital stays but also increasingly cause sepsis, an often fatal condition, also associated with significant economic damage.
According to Jena University Hospital, 154,000 new cases of sepsis are reported annually in Germany alone and, with 60,000 patients who die of sepsis, the condition ranks third in causes of death, after cardio-vascular diseases and cancer.
Worldwide a patient dies from sepsis every three to four seconds, it kills more than six million infants and young children and 100,000 new mothers every year (www.world-sepsis-day.org). And, particularly disconcerting: during the last ten years, the number of hospitalisations for sepsis doubled as the US Centres for Disease Control reports.
Studies have shown that 20 to 30 percent of these infections could have been avoided by carefully designing workflows and by adequate hygiene measures.
While there are no statistics on the number of chronically ill patients also carrying MRSA upon hospital admission, studies do indicate that this is significant. Due to the multimorbidity of an ageing population, with frequent hospital stays, there are hygiene-relevant relationships between the patients' different locations.
New techniques show hygiene flaws
Today microbiology and hygiene are inseparable. Be it in healthcare facilities or restaurants, hospital wards or kitchens, the body of rules and regulations is ever growing and has led to the development of the profession of 'hygiene manager', who supervises compliance in care homes and hospitals.
In a hospital, the hygiene manager's job description entails developing policies and guidelines, training and advising staff and controlling crucial workflows and procedures in order to reduce the number of hospital-acquired infections.
The aim is to decrease the number of cases of pneumonia, wound infections, sepsis and urinary tract infections, which all contribute significantly to extended hospital stays and rising costs. Therefore, strict hospital hygiene not only makes medical sense, but also makes financial sense – a must in the era of DRG. Hygiene is part of a hospital's quality management and thus should be communicated clearly on the hospital website and in other institutional publications.
About 70 hygiene managers cover roughly 2,000 German hospitals According to the new Infection Protection Act, which has been in force since 2011, their task is to develop and implement hygiene plans. Qualification and certification, however, remain major unresolved issues.
Hygiene has been on the healthcare agenda for a long time and theoretically everybody knows what needs to be done. However, as long as handshakes are common and the most basic hygiene measure are not implemented due to lack of time and personnel, the best certification won't help. The German Hospital Federation responded to an inquiry with a terse statement: 'We do not see how the number of hygiene managers needed can be trained in the immediate future.'
To raise infection awareness, the hygiene manager at the Teaching Hospital of the University Witten/Herdecke founded a hygiene working group. A hygiene specialist monitors compliance with the guidelines, from the quantity of disinfectants used, to strict uniform regulations, particularly in the intensive care unit and operating theatres, and the isolation and antibacterial care of MRSA patients.
In Germany, comprehensive recommendations on effective hygiene measures are urgently needed. Hospital hygiene managers in Baden-Württemberg suggested developing different hygiene standards depending on the type and level of resistance and type of in-patient care being provided. Categories could include standard hygiene measures, second-level measures covering white coats, gloves, patient-related care utensils and private washrooms (isolation) and single-occupancy room and cohort isolation. Responsible administration of antibiotics plays as much a role in such scenarios as strict hand hygiene compliance.
Modern devices also help all parties to maintain hygiene standards. For example, Dyson, the British manufacturer, offers a new generation hand dryer that complies with the strict HACCP bacteriological rules. The touch-free 'hands-in' Airblade, launched this year, features new technology that removes bacteria, avoids spray water, is fast (15 seconds) and dries hands in a skin-friendly way. The Airblade does not blow contaminated air into the washroom and, unlike paper towels, does not generate wet and used towels in open bins, which emit additional bacteria. EH asked Richard Mallett, Managing Director of HACCP Europe, whether the Dyson Airblade complies with highest hygiene standards. 'The device is fitted with a HEPA filter, a bacteria filter that captures bacteria from the air before it's blown onto the hands. Thus the air that's used to dry the hands is of better macrobiological quality than the ambient air sucked in by the device. Moreover, hand dryers that do not warm up the air might have an additional advantage: they reduce the likelihood of bacteria proliferating inside the device. And surfaces that are treated with an antibacterial coating significantly reduce bacterial colonisation.'
Current hygiene standards
'The EU rules do not prescribe a certain procedure to dry hands; they only require hands to be washed and dried in a hygienic manner with drying being the important factor, since wet hands lead to further contamination,' Mallett explained. 'Conventional hand dryers have a lower air volume and weak air rush.'
Time, EH pointed out, is an issue. Grabbing a paper towel is quicker than using an air dryer, Mallet: 'We examined and evaluated different devices and materials for use in sensitive hygiene environments, inter alia hand dryers. To date, we have issued a single worldwide approval for hand dryers: for the high speed Dyson Airblade, which. uses non-heated, HEPA-filtered air to dry hands in 10 to 12 seconds.'