Article • Pandemic management
How the Covid-19 crisis defines good leadership
A senior UK health figure has highlighted how contrasting leadership approaches are impacting the response to the global coronavirus crisis. Dr Clare Gerada also fears that response is affecting health professionals and leaders within the sector, with a significant rise numbers seeking help for mental health issues. Delivering the prestigious Sir Godfrey Hounsfield Lecture to the 2020 British Institute of Radiology annual congress, her presentation entitled "Leadership During Crisis," explored the performance of global leaders and their varying response to the pandemic, and the effect it has had on those delivering care.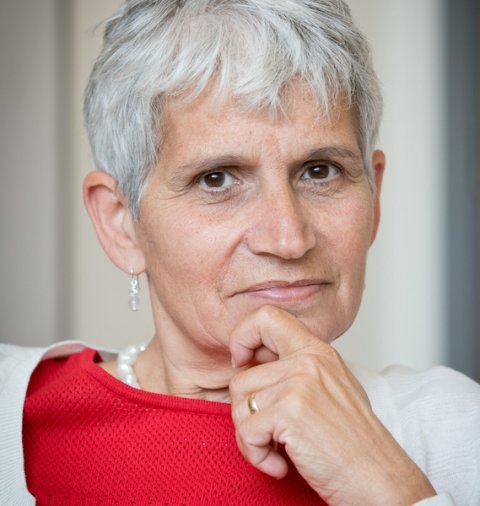 A practising GP and former chair of the Royal College of General Practitioners in the UK, Dr Gerada is Medical Director of the Practitioner Health programme, a confidential service supporting doctors and dentists with mental illness. She explained to online delegates how while recovering from Covid-19 during the first wave of the pandemic, she began thinking about leadership during crisis, how global leaders were responding and what it taught about good leadership and leaders. "My return to work coincided with the first day of lockdown in England," she said. "That day, along with millions of others, I had to adapt to this new and unfamiliar environment and began to witness leadership in action."
In focussing on those in defined leadership positions – scientists, doctors, politicians – she noted how Covid has changed perceptions of leadership and leaders, exposing their strengths and weaknesses. "It is emerging as their ultimate test and their approaches to managing the impact of this crisis have been varied, as have the results," she said. "Consequences of bad leadership are starkly evident in the daily tally of death rates and social disruption."
With a central role of leadership to make decisions, she noted President Trump's early stance in playing down the impact of coronavirus, contrasting that with leaders who took decisive action in shutting business, shielding, social distancing, making wearing of masks compulsory, or building temporary hospitals to cope with a feared increase in patient numbers.
Recommended article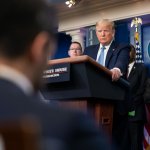 Article • Coronavirus chronology
The sense of fear is palpable in the images and videos of hospital intensive care units (ICUs) and emergency departments that are broadcast on television and posted on social media. Fear and heartbreak can be heard in the voices of physicians and nurses who describe what they are experiencing.
GPs moved all of their consultations with patients online - decades of transformation happening in a mere few days

Clare Gerada
Globally, some leaders did their best to construct convincing narratives based on scant information; the US president "presented myths as facts"; while others shared their uncertainty, acknowledging that they did not know the answers but were trying their best. Good leaders, she continued, include those around them. "This is what happened in the NHS when early on responsibilities were delegated to local areas and teams that were able to make crucial decisions, unfettered by layers of bureaucracy, allowing for agility and flexibility" said Dr Gerada. "What was created was staggering – rapid changes in skill mix to get best fit for patients, healthcare staff allowed to practice at top of their licence, and working across different organisation in ways that had not been possible for years. GPs moved all of their consultations with patients online – decades of transformation happening in a mere few days. This is because we were able to have space, time and confident to act. Leadership and authority had been delegated."
Dr Gerada said a good leader is "wary of offering simple solutions or giving false reassurance in a complex environment" where there are "more unknowns than knowns." As a GP amid the pandemic, she was honest with her patients, sharing uncertainties and remained careful to not provide false reassurance. "My patients were grateful for this," she added.
War rhetoric or compassion: The language of leaders
Leaders who make decisions in isolation stifle innovation and disenfranchise others who might be able to help, resulting in constant U-turns, confusion over guidance and seemingly chaotic instructions. "A good leader maximises the authority of others and minimises that of themselves, and enable others to think," said Dr Gerada, noting they also follow the science for the most part, and use considered language. She contrasted how New Zealand Prime Minister, Jacinda Ardern, spoke "with clarity, honesty and compassion", while others used the well-worn metaphor of war, using phrases such as "darkest hour", described healthcare professionals as "soldiers" in the fight against a pandemic that was "the enemy".
Recommended article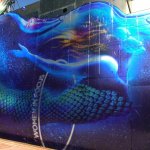 Video • 'Women in Focus' at ECR
Women continue to lead a rather marginal existence in medicine. Although there are now more female than male medical students, professorships and directorships are almost exclusively held by men. This imbalance was addressed with the lecture series 'Women in Focus' at the 2019 European Congress of Radiology (ECR).
Whilst compelling, she suggested the war metaphor "risks normalising actions seen in battle." Translated to wards and hospitals, this may see doctors choosing which patients have access to intensive care, for example. "It is important for leaders to understand the impact of their language, especially when language has connotations of violence and division," she continued. "It might be time to drop this war talk. Good leaders will find a different metaphorical frame, one which promises civil responsibility and global solidarity. But we are not at war, and rather than defeating this virus, we will have to find better ways to live with it, find better treatments and hopefully a vaccine. There will never be a VC day - victory over Covid."
Finally, she suggested good leaders look after themselves, model self-care to those they lead, recuperate and recover for the next stage. Given the challenges, she expressed surprise that more leaders had not struggled.
I believe the successful leader in a Covid world is the leader who offers hope tempered with realism

Clare Gerada
Within the NHS, and seen through her role with the NHS Practitioner Health programme, health professionals are suffering from mental health problems. That has been borne out by a doubling of numbers seeking help with the service with 100 doctors a week presenting with depression, anxiety and symptoms indistinguishable from post-traumatic stress disorder.
Clinical leaders across different specialties – such as medicine, dentistry, paramedics and management – are telling her how they have felt compromised in implementing orders and rapidly changing guidance, asking staff to work without appropriate PPE, and being cast alternately as heroes and villains.
In conclusion, she emphasised that good leaders seek advice, communicate well, care for themselves as well as others, and share compassion, empathy and even vulnerability. "Leaders who have excelled have also instilled hope in this crisis," said Dr Gerada. "I believe the successful leader in a Covid world is the leader who offers hope tempered with realism." (MN)
Profile:
Dr Clare Gerada is Medical Director of the NHS Practitioner Health programme, which supports doctors and dentists with confidential medical advice, including those with mental health issues. Having studied medicine at University College London, she became GP in South London and over the years has held a number of national leadership positions, and advisory roles with the Department of Health. In 2010, she became chair of the Royal College of General Practitioners was made a Dame in 2020 for her services to general practice in the UK national honours. She is also chair of Doctors in Distress and proceeds from her new book "Beneath the White Coat: Doctors, their minds and mental health" will go to the charity.