Certificate
How Blue is your hospital?
Today's hospitals must achieve sustained efficiency on an economic, ecological, qualitative and social level. However, only those that know their own weaknesses can act. Interviewed by European Hospital, Jens Schneider, head of Siemens Healthcare Consulting, introduces Blue Hospital certification, conceived to scrutinise an entire hospital.

Interview: Sascha Keutel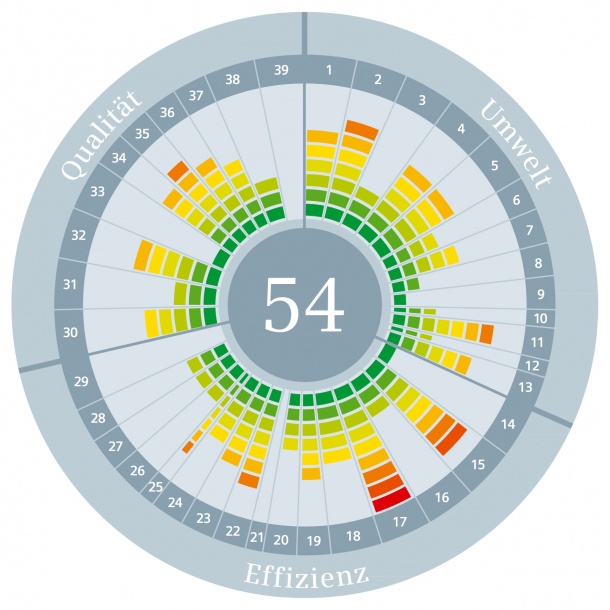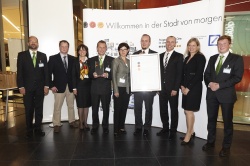 'Blue Hospital is an integrative concept designed to harmonise ecology, economy and efficiency with people's wellbeing,' Jens Schneider, head of Siemens Healthcare Consulting, explains. 'We provide hospitals with the means to enable them to create synergies from the components innovation, technological progress and the responsible use of natural resources.
'The procedure was developed by the German Commission for Electrical, Electronic and Information Technologies of DIN and VDE – the organisation responsible for the development of standards in electrotechnology, electronics and information technology – and is used by the VDE, the Association for Electrical, Electronic & Information Technologies, i.e. the testing and certification organisation, for certification implementation.
'Siemens Healthcare is the first service provider to be accredited with Blue Hospital certification and can therefore provide advice to hospitals based on the Blue Hospital standard. The analysis enables hospitals to identify hitherto unused savings potentials. Blue Hospital is therefore an effective tool, also not least for smaller and medium-size hospitals that look to achieve a sustainable impact on their processes.'
How is the certification carried out?
'The first step is for the hospital to systematically collect the all-important key figures in ecology, economy and patient quality. In the second step we, the certified service provider, visit the hospital and carry out on-site investigations, analyse the data and determine a key score for sustainability for the entire hospital.
'This score is at the top of the pyramid. On the level below we visualise the performance of the individual sectors, i.e. the subareas of quality, efficiency and environment. We look at 40 individual subject areas: the spectrum ranges from heating and hot water supply right down to employee and patient satisfaction. For an even more detailed overview this can then be split into around 400 individual subject areas at the base of the pyramid.
'The hospital is given an evaluation of its status quo. This results from a benchmark for hospitals of similar size and structure. Building on this, we work out a concrete catalogue of measures with a quantified potential for improvement. The hospital can then start to implement specific improvements to achieve a higher score.'
What is the motivation to achieve certification?
'Increasing healthcare system expenditure puts hospitals under enormous financial pressure. The times when simple solutions were enough are over. In some other countries, such as the USA and Sweden, reimbursement is no longer processed via a flat-rate system based on the type of treatment, but also according to treatment quality as perceived by a patient. In Germany there is a similar trend. Cutting staff or infrastructure no longer achieves the desired effect.
'It also doesn't help to optimise specific areas without first looking at the overall picture. Only once all areas have been systematically investigated can meaningful optimisation potentials be identified. It's usually fairly easy to find potentials when looking at the energy supply, and also for procedural areas such as staff, patient and logistics workflow. 'Some hospitals want to achieve certification prior to construction or refurbishment projects to guarantee efficiency and sustainability right from the start. But certification also makes sense for negotiations around grants and for general external affairs.'
PROFILE:
A business management graduate from the Phillips University Marburg in 2001, Jens Schneider became a consultant for banks and at consulting firms until 2004, when he became head of planning at Aachen University Hospital and a business consultant for several other hospitals. In 2008 he joined Siemens AG (now Siemens Healthcare GmbH) and became principal of Siemens Healthcare Consulting in 2011. As a hospital management expert he manages consulting projects in strategy, processes and infrastructure for healthcare facilities worldwide.
More on the subject:
More on companies: