Chemistry & immunochemistry
Fujifilm Wako – NEFA-HR(2) Assay
Non-Esterified Fatty Acids (NEFA) are one of the most important metabolites and energy source of peripheral tissues.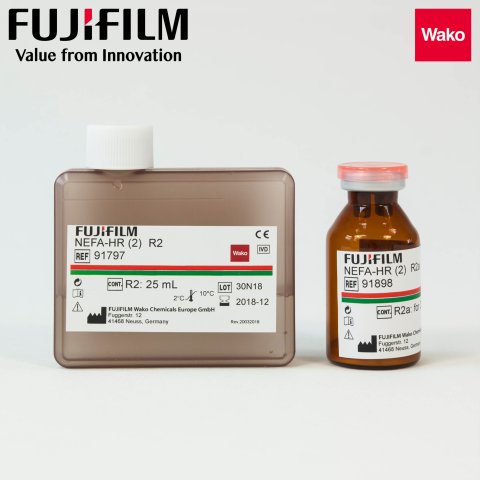 The amount of NEFA in serum decreases by physical exercise and increases by starvation, cold or smoking. An increase or decrease is also observed in diabetes, hepatic, or endocrine diseases.
Fujifilm Wako offers an enzymatic and colorimetric test for quantitative determination of NEFA in human serum, based on the ACS-ACOD Method applicable to common clinical chemistry analyzers and manual methods. One major application of this test is the diagnostics of the metabolic syndrome.
More on the subject:
More on companies: