Chemistry & immunochemistry
Fujifilm Wako – Hyaluronic Acid LT Assay
Hyaluronic Acid LT Assay is an in vitro diagnostic test (IVD) for the quantitative determination of hyaluronic acid based on the latex agglutination method.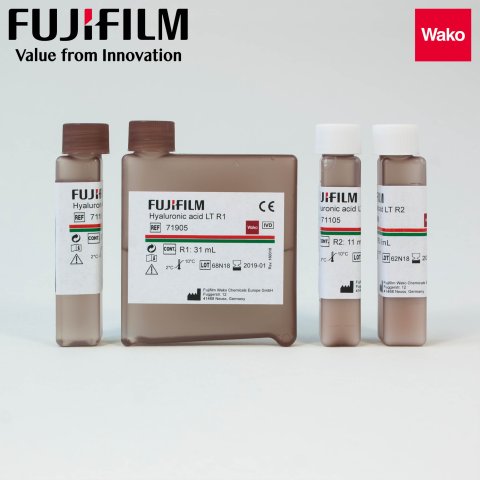 This turbidimetric method can be applied to general clinical chemistry analyzers.
HA is the best marker to date for serially assessing liver cirrhosis. Serum concentration of HA is consistent with the stage of fibrosis and thus, is useful for non-invasive hepatic fibrosis assessment. Therefore, it allows a liver fibrosis prediction.
All reagents, calibrators and controls are CE-certified according to Directive 98/79/EC on in vitro diagnostic medical devices.
More on the subject:
More on companies: