France: 61-year-old receives the first fully-biodegradable stent
A novel, entirely biodegradable device has been successfully implanted in a blocked artery patient needing a percutaneous coronary intervention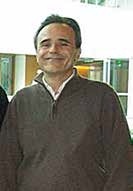 The successful implantation of a fully-biodgradable stent has been achieved in Toulouse. The surgery was the first in a clinical test called ARTDIVA (Art Remodeling Transient Dismantling Vascular angioplasty), which could lead to a revolution in coronary angioplasty. The implant used is the first truly biodegradable stent and it was developed by the French firm ART (Arterial Remodeling Technologies), founded a decade ago by cardiologist Professor Antoine Lafont and Professor Michel Vert, a leading specialist of bioresorbable polymers at CNRS-Montpellier (National Centre for Scientific Research).
ART's technology is based on intellectual property that originates from three outstanding institutions: the Cleveland Clinic (Cleveland, Ohio), the French National Centre for Scientific Research CNRS, and Necker University (Paris).
'Our stent is a completely new device, which begins to dismantle in vivo after three months, allowing the artery to recover its freedom of movement progressively, unrestricted by the presence of a permanent metallic stent. Arterial walls remodel naturally, adjusting their size for optimal blood flow. The stent gradually breaks up and will disappear completely after 18 months.' According to Professor Antoine Lafont use of this stent avoids prescribing anti-agregants for a long time.
Some thirty patients should receive such a polymer coronary stent over the next three months in five hospitals across France, and the first evaluation of these clinical tests could be available in six months for the potential complications and in one year for the evolution of the arteries, ART explains.
Since the 1990s, stents have been used by surgeons to unblock arteries during angioplasty. They are sorts of metal spring mechanisms, to which drug-eluting stents (DES} , which contain medicine that is delivered in progressively, were recently added.
Research has been going on in a few countries to obtain bioresorbable stents in order to avoid the possible side-effects of traditional techniques, primarily chronic inflammation and to delay scarring, which can lead to increase thrombotic risk.
A bioresorbable polymer stent developed by US company Abbott had been clinically tested since 2009, with expected by 2013. This particular stent is impregnated with a drug, rather than the one developed by ART. 'Our stents are designed to be both haemo-compatible and biocompatible, therein causing little or no inflammation while disappearing over time,' explains Machiel van der Leest, CEO of ART, previously co-founder and technology manager of Minvasys and, during his career, developer and successful introducer of 15 Class III medical devices, which require premarket approval and a scientific review to ensure safety and effectiveness.
To avoid any complication caused by a pharmaceutical product, 'Our stent is totally natural, and contains no active substance at all,' says Antoine Lafont MD PhD, former Chairman of the Interventional cardiology group within the European Society of Cardiology (ESC).
Since its foundation, ART has gathered €17 million from both public and private sources. The InnoBio fund, specialising in biotechnologies, has invested more than €6 million in the firm, considering that biodegrable stents represent the most promising breakthrough in interventional cardiology.
PROFILE
Antoine Lafont MD PhD, Professor of Medicine at the Necker medical school. University of Paris V and currently head of interventional cardiology at the European Hospital Georges Pompidou in Paris, is also Director of the INSERM unit U- 849 (arterial repair).
He is the Past Chairman of the European Association of Percutaneous Cardiovascular Interventions of the European Society of Cardiology.
His research focuses on the mechanisms of restenosis and vascular healing. He participated to the creation of the start-up ART (Arterial Remodeling Technologies), which is developing bioresorbable peripheral and coronary polymer stents.
Prof. Lafont is involved in experimental and clinical programmes for cell therapy in myocardial & vascular diseases, has been on a research fellowship at the Cleveland Clinic foundation, and was in active interaction with the departments of cardiology, cell biology, and biomedical engineering.