Four automated immunosuppressant drug tests on one integrated system
Following CE mark registration to sell a fully-automated Mycophenolic acid (MPAT) test for use on the Dimension integrated chemistry systems*, Siemens Healthcare Diagnostics has become the first to offer the consolidation of four fully-automated immunosuppressant drug (ISD) tests -- Mycophenolic acid, Cyclosporine, Tacrolimus and Sirolimus – used to monitor organ transplant patients.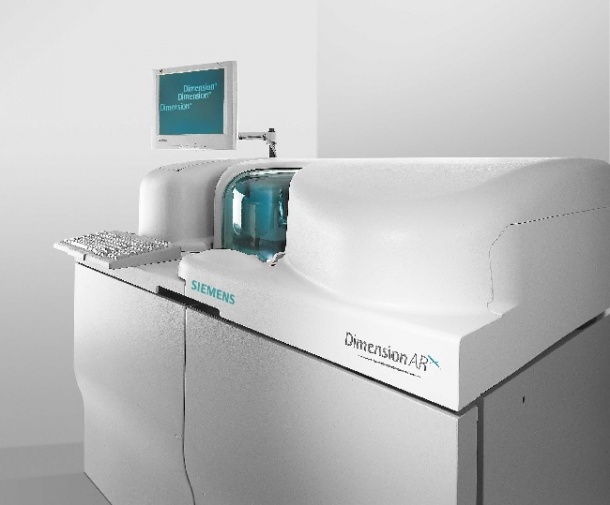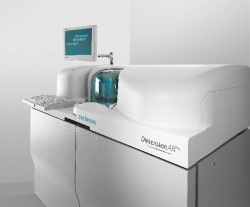 The tests can be run simultaneously with routine chemistry tests on the Dimension system and enable more comprehensive care for transplant patients.
David Hickey, CEO of the Chemistry, Immunoassay, Automation and IT Business Unit at Siemens Healthcare Diagnostics, explained: 'These are four of the most commonly prescribed immunosuppressants used by physicians to prevent organ transplant rejection. Physicians continue to use multi-drug regimens to treat transplant patients, making it important for us to give customers the option to consolidate all of these tests on one instrument platform of their choice.'
Because there are no manual sample pre-treatment steps required for any ISD tests performed on the Dimension systems, including the new MPAT test, clinical laboratories can be more efficient and reduce the potential for errors that may be caused by extensive handling of patient samples, the firm points out, adding: Laboratories also save time by performing ISD tests alongside other routine chemistry tests, all on one integrated instrument. This helps streamline ISD testing workflow and improve efficiencies with transplant patient management.
Outside the USA, Siemens also offers the consolidation of Mycophenolic acid, Cyclosporine, Tacrolimus and Sirolimus ISD drug tests on the V-Twin and Viva-E drug testing systems. In addition, a Cyclosporine test is offered on the company's ADVIA Centaur immunoassay systems and Dimension Vista intelligent lab systems. 'Siemens intends to continue developing up-to-date drug tests to help monitor drug levels in transplant patients and is currently developing a Tacrolimus assay for use on the ADVIA Centaur immunoassay systems,' the company reports.
* The new Dimension MPAT test is under FDA review and is not available for sale in the USA.
More on the subject:
More on companies: