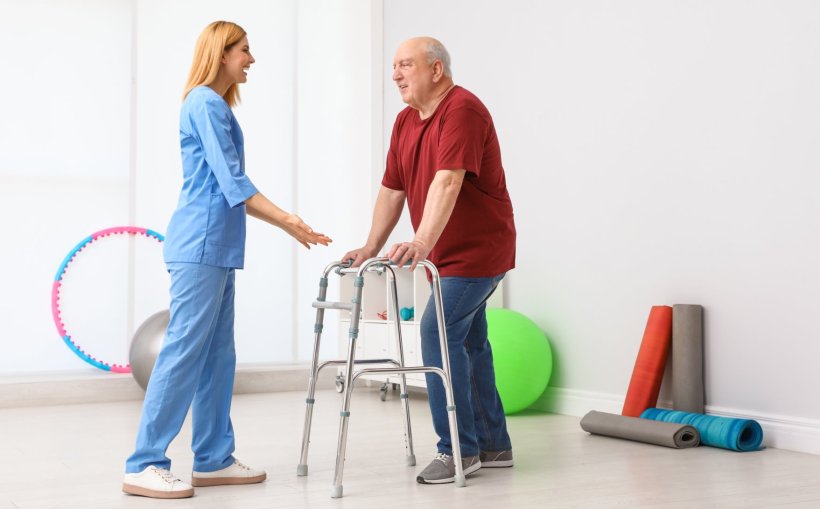 Image source: Adobe Stock/New Africa
Article • RESTORE hospital programme
Facilitate recovery from hip fracture surgery by geriatric patients
Caregivers at the University of Texas Southwestern Medical Center in Dallas, Texas, have developed a programme designed to facilitate recovery by geriatric patients following hip fracture surgery. The Returning Seniors to Orthopedic Excellence (RESTORE) programme is designed to provide stellar comprehensive collaborative co-managed care for older adults with orthopaedic injuries.
Report: Cynthia E. Keen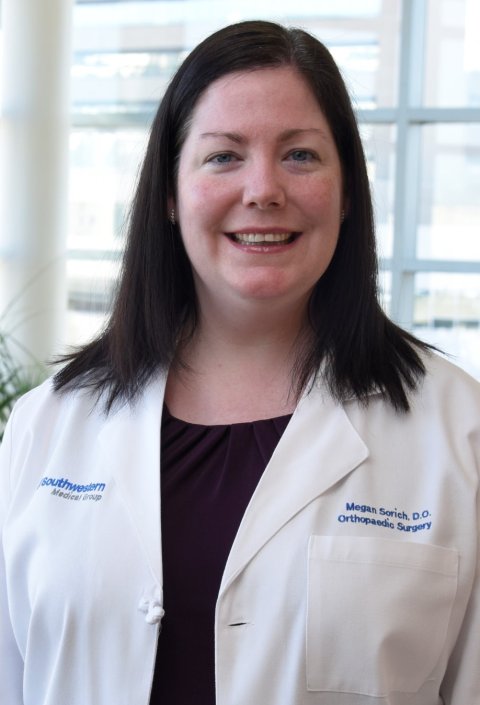 The Global Burden of Diseases, Injuries, and Risk Factors Study estimates that globally, 178 million new fractures occurred in 2019.1 Of these, 14,2 million were hip fractures – a 107.4% increase in women and a 76.0% increase in men since 2009. Hip fractures are a major cause of disability and dependency in the elderly. Twenty-five percent of elderly patients die within a year after fracturing a hip, and 33% require transition to a more restricted living environment, according to research conducted by the Italian National Research Council's Neuroscience Institute.
Megan Sorich, DO, an orthopaedic surgeon and the director of RESTORE, became interested in developing a programme that might help reduce these sobering statistics. She was awarded a geriatric trauma fellowship after her surgical residency and joined UT Southwestern Medical Center in 2019 with the goal of establishing an outstanding Fracture Liaison Programme.
A multi-specialty team with a collective goal
RESTORE was launched in February 2021. To obtain programme approval, Sorich discussed its benefits with hospital administrators, to show that this would be cost saving, and that its implementation could potentially reduce the time from emergency department (ED) processing to surgery, and length of stay. She sought support from key stakeholders in geriatric medicine, hospital medicine, orthopaedics, anaesthesia, physical therapy, and emergency medicine.
The RESTORE team is very diverse, and includes physician specialists in emergency medicine, internal medicine, geriatrics, anaesthesiology, and pain management, as well as nutritionists, physical and occupational therapists, discharge planning coordinators, geriatric resource nurses, and geriatric patient care associates. Sorich says that the team works cohesively to help establish standardized patient care, to expedite patients to surgery, and to better manage post-surgical care. Their collective goal is to reduce length of stay, reduce in-hospital mortality rates, and reduce postoperative complications of patients who have fractured their hips.
Sorich and colleagues describe the procedures adopted by UT Southwestern in detail in Geriatric Nursing2, starting with emergency department "fast-tracking" a patient suspected of having fractured a hip to the radiology department, to admission to the Acute Care for Elders (ACE) unit, and through pre- and post-surgical treatment. This treatment includes pain, mobility, and feeding management, establishing bowel and sleeping regimens, initiating delirium prevention, and planning post-fracture care. The team has developed a pamphlet for the patient and family members detailing what to expect during the entire hospital stay, nutrition goals to enhance recovery, expectations regarding pain and pain management, and strategies to prevent delirium and falls that could cause another fracture.
Positive reception and unforeseen obstacles
Having all of the geriatric hip fracture patients on the same floor is important not only from the nursing education and care perspective, but also from the discharge planning and care coordination standpoint

Megan Sorich
As of October 2022, 152 patients have been treated in the RESTORE programme. The average time to the operating room from emergency department admission is 16 hours, whereas prior to programme implementation 44 hours elapsed before surgery. Patients typically stay five days in the hospital before being discharged, generally to a rehabilitation facility. The programme has been well received. 'We have had great recognition and enthusiasm from the hospital administration,' says Sorich. 'Patients and their family members have been very pleased with the care provided by our excellent nursing team, who also practice evidence-based Nurses Improving Care for Health System Elders (NICHE) best care practices as well as the RESTORE protocols.'
Sorich tells Healthcare in Europe that there was one unforeseen obstacle during initial implementation in the spring of 2021. 'Our large 800-bed hospital has twelve different inpatient floors. Because of this, having all of the geriatric hip fracture patients on the same floor is important not only from the nursing education and care perspective, but also from the discharge planning and care coordination standpoint. To make sure that all of the hip fracture patients admitted as inpatients ended up on the same floor requires that the ED department diagnosis was "hip fracture". The ED staff had been used to using the terms "heart failure", "fall", and "diabetes-related", none of which would identify the patient as having a hip fracture. After the ED started to regularly use this diagnosis term, our inpatient coordinators assigning beds have been able to make sure that our hip fracture patients are on the same ACE hip-fracture unit.'
RESTORE and NICHE treatment recommendations
After diagnosis, offer a regional anaesthesia block (fascia ilicus) to manage pain prior to surgery and to potentially help decrease the need for narcotic pain medication. Avoid excessive medication throughout a patient's stay to help prevent delirium.
Perform surgery as soon as the patient is medically able to undergo the procedure, preferably within 24 hours of hospital admission.
Start mobility procedures on the same day surgery is performed, with early ambulation at least three times daily as soon as the patient can be weight-bearing.
Maintain judicious pain control and ice/cold packs on incision 24/7.
Toilet use as soon as possible. Establish a sleep-conducive environment at bedtime hours for patients to have a regular sleep schedule. Discourage daytime sleeping with activities and daylight environment.
Profile:
Megan M. Sorich, DO, is an assistant professor in the department of orthopaedic surgery at UT Southwestern Medical Center. She specializes in orthopaedic fractures in older adults, the prevention of falls and fractures, and nutrition impacting hip fractures. Sorich serves as the geriatric orthopaedic educational editor for the Orthopaedic Trauma Association, and also is a member of the American Shoulder and Elbow Surgeons.
References:
Global, regional, and national burden of bone fractures in 204 countries and territories, 1990–2019: a systematic analysis from the Global Burden of Disease Study 2019