Experts identify urgent actions to combat cancer
Yes, cancer research is making rapid progress, but -- how can the transfer of cancer research into successful treatments be accelerated? In Berlin this October, that vexing question was
up for discussion during the European Forum on Oncology. Also on the agenda: How best practice approaches to cancer therapy can be adopted throughout the European Union.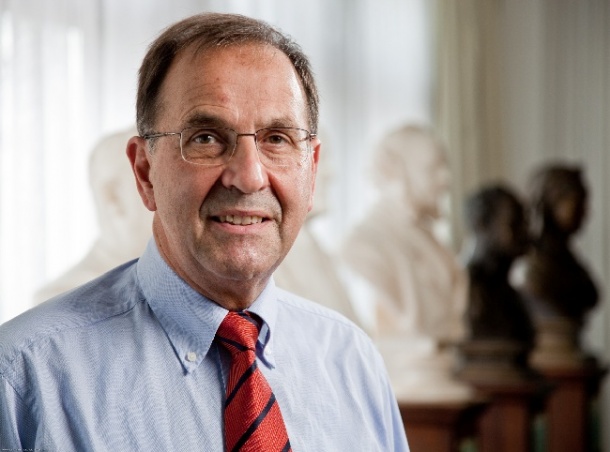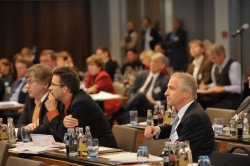 Identifying the most urgent actions to combat cancer in Europe, oncology experts meeting at the European Forum on Oncology are calling for greater international cooperation among all leading institutions -- from research institutes to comprehensive cancer centres and healthcare policy directives. To this end, the Forum participants, in the Berlin Memorandum, summarised the most urgent areas of action to combat cancer in Europe.
'Given the complexity of cancer, it is crucial to establish an active and interdisciplinary dialogue between research and healthcare delivery across the EU,' said Professor Peter M Schlag, the Forum's scientific advisor and Director of the Charité Comprehensive Cancer Centre Berlin. Sharing his view, Professor Michael Baumann, Director of the Radiation Therapy and Oncology Clinic at University Clinic Dresden and President of the European Cancer Organisation (ECCO) in Brussels, said: 'If we want to convert more swiftly the advances in cancer research to benefit patients in terms of cancer prevention and therapy, then European oncology needs to join forces and speak with one voice.'
Demands rise for personalised medicine
With the current 3.2 million new cases of cancer annually -- a growing trend -- along with 1.7 million annual deaths, cancer is and will remain a major challenge for Europe. Accordingly, the expectations that cancer research faces are high. Thanks to molecular diagnosis, scientists have been able to classify ever more types of tumours into specific categories. In ten years, Michael Baumann predicts, breast cancer will be classified into 15
subgroups. However, the growing data volume will correspond to a shrinking number of patients. It is not only the lack of 'critical mass' that poses a challenge to the cancer research scientist. With the increasing number of new discoveries from the laboratory, expectations are also growing regarding personalised medicine (i.e. the right patient receiving the right medication at the right time).
Professor Otmar D Wiestler, Chair of the German Cancer Research Centre in Heidelberg, put it this way: 'The rapid advance of research increases the pressure to speed up the transfer of laboratory findings into clinical benefits for the patient.' It takes a good ten years before a new substance reaches the clinical application stage -- a process that 'urgently needs to be accelerated'. Only large research networks can meet these challenges. In connection with the European Partnership on Measures to Fight Cancer, the European Cancer Organisation is
creating EU-wide research networks.
'We want and need large research networks and also need to get the industry more involved in the research of smaller disease groups,' Michael Baumann said. Combining our efforts with the industry is increasingly important because a growing number of European pharmaceutical companies are transferring their research activities to the USA and Asia. This trend can only be thwarted by creating new structures, according to Professor Thomas Tursz, General Director of the Institute Gustav Roussy, Villejuif, France: 'To establish a closer partnership between
science and industry we need a new infrastructure that provides us access to know-how, patients, tumour banks, clinical data and access to a transnational research platform.'
Such access is now to be made possible by the Eurocan Platform, a network in which 17 national cancer institutes have joined up to improve the coordination of European cancer research. 'Our goal is to create a world class infrastructure for translational cancer research, so that new findings can be more quickly translated into new strategies for prevention, diagnosis, and treatment of cancer,' said Professor Ulrik Ringborg, Karolinska
Institute, Stockholm, speaking for the Eurocan Platform.
Joint efforts must be made
Founded by the EU Commission in 2009, the European Partnership on Measures to Fight Cancer has drafted
measures to fight cancer in ten areas. More than 300 cancer societies and government healthcare agencies are working towards the goal to reduce the number of new cancer cases by 15% by 2020. One area of action deals with the introduction of national cancer plans which, based on a directive from the EU Minister of Health, should be ratified by all EU countries by 2013. In this regard, the Union is drafting binding quality criteria for implementation by all EU countries. In another area of activity, scientists lead by Dr Josep M Borràs, Director of the Catalan Cancer Strategy, Barcelona, are researching the causes of the large differences in EU treatment outcomes.
It is still not clear, for instance, which factors to what degree cause the survival rates in Scandinavia to total over 50% and exceed the European average,' he pointed out. 'As a result, we are analysing factors such as early diagnosis, treatment standards, and psycho-sociological healthcare delivery in order to identify best cancer practices and to harmonise the treatment guidelines throughout the EU.'
The amount that ultimately should be spent on cancer therapy -- that is a matter decided by the country concerned. However, in the future, institutions such as NICE, in the United Kingdom, or the Joint Federal Committee in Germany, will need to communicate more closely to develop transparent cost benefit evaluations in the EU, the experts urged. The Berlin Memorandum is being submitted to key players in the oncology community and healthcare policy makers at the EU level. The Berlin Memorandum will now be submitted to key players in the oncology community and healthcare policy makers at the EU level.
The Berlin Memorandum states:
1. The institutional and interdisciplinary cooperation involving the early detection, diagnosis and therapy must continue to be expanded.
2. Oncology centres have an important role to play in implementing the interdisciplinary work throughout the regions.
3. Translational Research – the swift transfer of basic research findings into the networks of clinical studies needs to be strengthened.
4. The adoption of proven advances in medical technology into the routine treatment of cancer patients needs to be accelerated.
5. Outdated procedures need to be abandoned sooner.
6. The implementation of a quality management system for cancer therapy, which covers the ambulatory and stationary care areas is of essential importance and needs to be supported by compatible IT systems that take account of data protection regulations and the specific requirements of each country's healthcare system.
7. The drug approval process needs to be changed to reflect the new requirements of an increasingly individualised, molecular based and flexible cancer therapy.
8. Incentives need to be established to carry out wide-scale health services research even after prescription drugs have been approved.
9. The cost-benefit analysis of cancer therapy in the EU needs to be organised in a fair, transparent and accountable manner.
10. The close cooperation between clinical research and healthcare delivery at a national and EU wide level is essential and needs to be improved.