Article • Histopathology
Everything a modern laboratory needs
In the 21 years since its launch in Germany, Kugel medical has become a leading manufacturer of histopathology equipment on a global level, with a presence in laboratories, forensic centres, universities, anatomical institutes, pharmacy firms and veterinary pathologies.
The products include almost everything used in a modern laboratory. 'Our specialties are the integrated exhaust units for dissection and autopsy tables,' explains CEO Robert Karl. 'We also offer a complete range of stainless steel furniture, morgue refrigeration units and transport and storage equipment, which are distinguished by their ease of use, installation and maintenance, high reliability and long service life.'
Recently, Robert Karl has been consistently asked not only to provide equipment, but also to perform entire laboratory planning. 'It makes no difference whether you're looking for a partner for sophisticated furnishing of an entire building complex or a partial fit out. 'We are your point of contact for all questions concerning design, development, planning and implementing,' adds Claudia Karl, CFO at Kugel medical. In such cases, Robert Karl and team work closely with architects and engineers to arrive at a perfect arrangement of workspaces and compliance with government regulations and limits for alcohol, formalin and xylol concentration.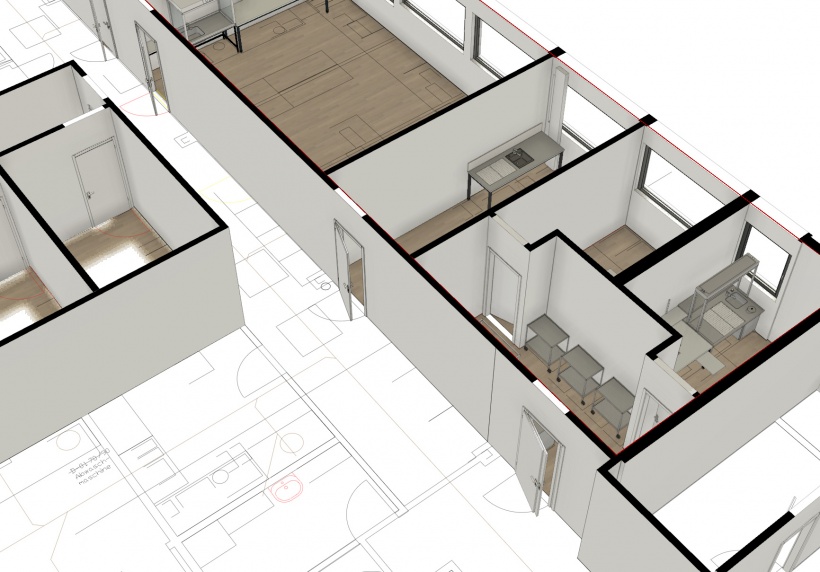 Based on extensive discussions with their international customers, the company designs a tailored concept that suits their customers' needs. Modern 3-D drawings enable customers to gain a realistic impression of their future laboratory. 'On the technical side, exhaust and ventilation technology has never been more important than now, especially energy recovery and filtration of pollutants play a main role,' Robert Karl points out.
Kugel now exports to 72 countries, assisted by about 130 business partners. Thus the firm's advanced solutions are internationally – in the renowned Medical Faculty of the University of Melbourne, Australia; Our Lady of Maryknoll Hospital in Hong Kong; Hospital No. 4 in Olympic City, Sochi, Russia; the Charité in Berlin, one of Europe's biggest university hospitals, and more. The firm reports that it has worked with some of its business partners for over a decade. 'Something we are very proud of", says Claudia Karl. At the moment, the entrepreneurial couple is aiming for a foothold in Latin America. 'The upcoming MEDICA 2016,' she believes, 'is the perfect contact platform for us to meet new business partners from abroad and from overseas in particular.'
Meet them at Medica 2016 in Düsseldorf, this November. Go to Hall 3, booth E92 to experience Kugel medical's histo- pathology ideas.
More on the subject:
More on companies: