Sponsored • Tissue cutting
More efficient laboratory processes and faster findings with fully digital pathology grossing tables
Digitisation offers great opportunities in pathology to work more efficiently and faster. Used correctly, it reduces the workload for both pathologists and laboratory staff. Patients receive their findings faster. The prerequisite is a grossing table that seamlessly integrates the digital systems into the work process.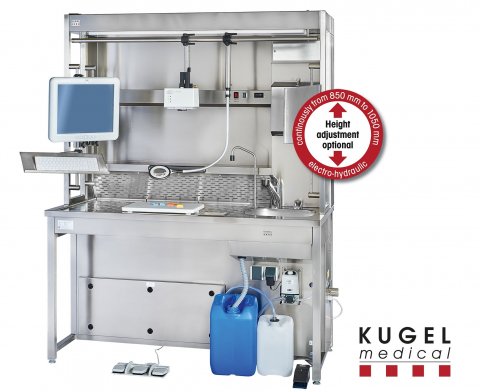 In routine operation, digitisation allows a secure workflow with high quality. Incoming samples are scanned and labelled. Tissue sections can be photographed with a digital high-performance camera during sample preparation. A special software allows to measure and mark the cuts electronically. Video recordings during the cutting process are also possible. The images or films are stored directly online and assigned to the electronic patient file. There is no longer any need to develop analogue photos and staple them into the file by hand.
Instead of dictating the findings on tape and having them recorded later, the pathologist speaks them directly into a digital speech recognition system. In high-quality systems for medical applications, all technical terms are stored and reliably recognised.
Last but not least, the grossing table itself must be designed for digital work. The scanner and camera position must be selected to support the work processes, and the microphone, monitor and keyboard must be ergonomically positioned.
All components together result in a state-of-the-art pathology workstation. In the laboratory it rationalises the processes. In terms of patient care, it accelerates the reporting of findings. For tumour boards or second opinions, all patient data and images are quickly and easily available in digital form.
One example for the use of digitalised work processes even in smaller laboratories is the compact GrossPath GP-1500 cutting table from the Regensburg-based specialist Kugel Medical. In addition to the prerequisites for digital processes, it offers all the safety and ergonomic features of a modern tissue cutting table
The formalin contaminated air is extracted downwards by a down-draft system in a highly effective way. The system complies with all legally prescribed work limits and thus guarantees a pollution-free workplace.
The down-draft extraction system with its open design also has many advantages for work ergonomics, in contrast to the closed digistories which are still often used. The cutting table offers great legroom and freedom of movement. It can be infinitely adjusted in height for working in a sitting or standing position.
The GrossPath GP-1500 is made exclusively of stainless steel. The material is extremely stable and durable. The stainless steel quality used is resistant to almost all reagents, solvents and disinfectants. It is easy to clean and easy to maintain.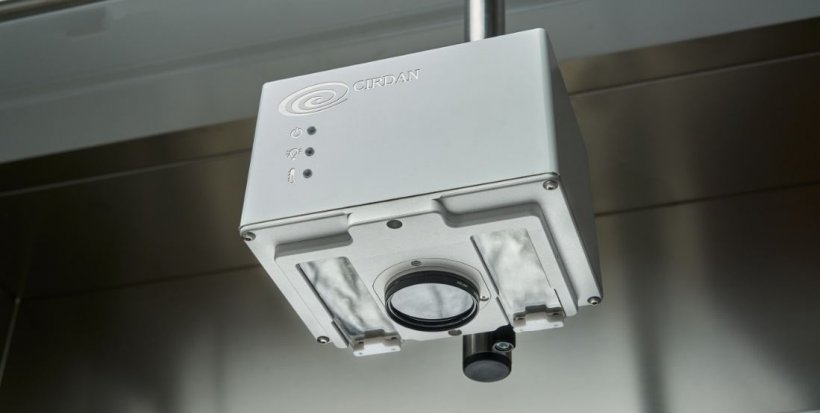 Continuously dimmable, shadow-free LED lights and logically and ergonomically arranged accessories such as camera holder, scanner holder, microphone, document holder, monitor and keyboard allow the grossing table to be used universally for all work in modern laboratory routines.
Systems from Kugel Medical such as the GrossPath GP-1500 save energy and conserve resources without compromising extraction performance. An activated carbon air recirculation system is integrated, which makes the table immediately ready for use without extensive installation work. The integrated extraction system does not require the expensive installation and operation of an external exhaust air system. Investment and operating costs are reduced by up to 30 percent.
The extraction power can be adjusted as required using a step switch. The soundproofed exhaust fan reduces the noise level to around 48 db(A) at the lowest setting.
Further information can be found under:
More on the subject:
More on companies: