Europe's first AIRIS Vento LT
November saw the opening of the private Avicenna Clinic in Berlin, a clinical "gem" set in the heart of Berlin, not far from the famous Kurfürstendamm. This spinal hospital is also the first in Europe to have installed the AIRIS Vento LT, Hitachi Medical Systems' latest generation of open MRI systems in its AIRIS Series.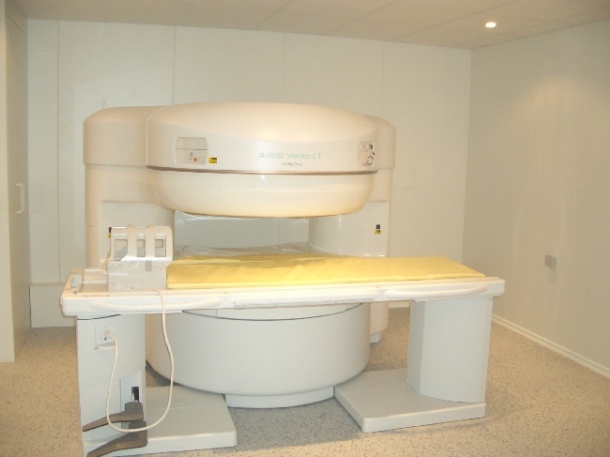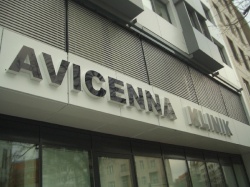 'In our old premises we worked close to the limits of our capacity, spatially as well as our concept of being able to offer comprehensive treatment. Radiology and physiotherapy were outsourced, which was very inconvenient for our patients,' explained the clinic's director Dr Munther Sabarini. The clinic's new home, on Paulsborner Strasse, was an office block totally destroyed during World War II, then rebuilt. In ten months Dr Sabarini and his team fully renovated and refurbished it.
The clinic's 16 beds include four for recovery and two for intensive care. Various medical specialties, including oral and maxillofacial surgery, neurosurgery, plastic surgery, trauma- and joint surgery and sports medicine are now under the same roof, easing interdisciplinary cooperation.
The radiology department provides X-ray, ultrasound, and open MRI -- the latest generation from Hitachi. 'This innovative technology is the perfect solution for our requirements. The Vento LT is an extremely compact whole body MRI scanner, which we could integrate into our premises without problems. Moreover, the 0.3 Tesla cover the entire diagnostic spectrum – from spinal and joint images to neurological and vascular images,' Dr Sabarini explained. The scanner also needs no helium, and the magnetism no power supply. Thus energy costs can be lowered by up to €40,000 annually. Direct connections on the magnet also ensure the production of respiratory, pulse and ECG triggered images.
Although a private clinic, Dr Sabarini is convinced that the open architecture of the MRI will also attract patients prepared to pay for state-of-the-art medicine themselves: 'Demand for innovative and top class medical approaches is continuously increasing and patients are increasingly on the lookout for opportunities to improve their own diagnosis and treatment. Therefore, the open MRI is aimed at those patients who would not be suitable for an examination in the "tube", such as claustrophobic patients, older people and children.'
According to the principle 'open to everyone', up to 10 patients a day are due for examination in the MRI scanner – all with an unobstructed view of the treatment room.

More on the subject:
More on companies: