Interview • Interview with President Adrian Brady
ECR 2023: Going back to normal – with a few twists
ECR 2023 returns to its traditional date in March, but delegates can expect novelties with sessions touching not just cutting-edge science, but also archaeology and palaeontology, and putting trainees in the spotlight, Congress President Professor Adrian Brady told Healthcare in Europe in an exclusive interview.
Interview: Mélisande Rouger
Image source: Adobe Stock/nikkytok
HiE: How will this year's congress be different from previous iterations?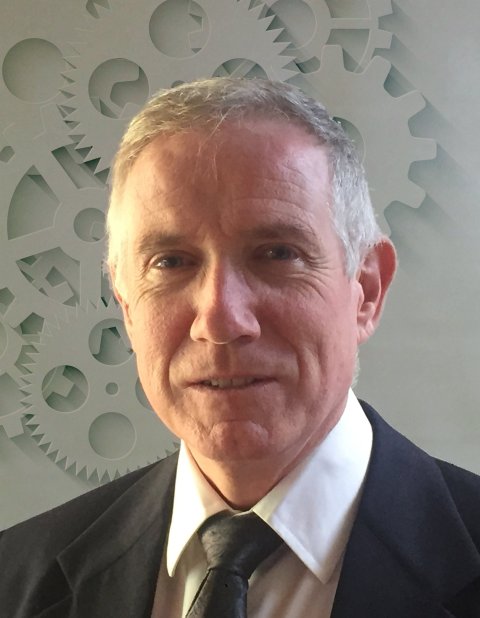 Prof. Brady: 'I'd like to put the attention on the next generation of radiologists in the InFocus programme, because the world they'll be working in will be quite different to the world we know. We'll discuss how to keep pace with a rapidly accelerating workload, deal with the potential for burnout, and ensure equity, inclusivity and diversity in the workforce.
'Speakers will also tackle practical issues such as how to report. We're putting together some instructive sessions and will be circulating cases ahead of the meeting so that trainees can submit their reports to have them discussed at ECR, in order to improve their reporting skills. We'll keep our informal Open Forum, where delegates can interact casually, and the AI Theatre, where companies present their own algorithms. We'll introduce some challenge elements to the format.'
The ECR's theme will be "the Cycle of Life". Can you explain?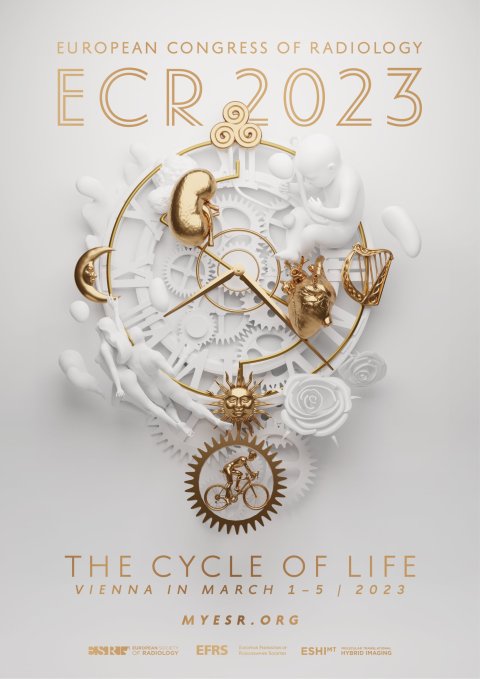 'As an amateur cyclist, I wanted a bicycle in the poster. So now we have this beautiful road bike, which is actually the specific one I use. I wanted to integrate that into something meaningful. The entire congress theme is based on the fact that radiology is intrinsic to healthcare throughout life – from the moment of conception to the moment life ends and even before and after that.
'We showcased what radiology contributes to healthcare. So, we have labelled sessions with the name tag "Cycle of Life", on imaging at different stages of life: prenatal, infancy, paediatric, young adults, healthy middle-aged individuals, older patients and end-of-life. We will also have sessions on post-mortem and forensic radiology, and on the use of radiology beyond the medical field – for example in archaeology and palaeontology. For example, imaging can be used to verify the veracity of art works or the integrity of antique musical instruments. These interesting topics will add something different to the congress.'
Why did you choose to return the ECR to early March?
'Last year we held ECR in July because Covid was still raging and strict travel restrictions were in place when we were planning for the meeting. ECR 2022 was a huge success, but the attendance was not what it usually would have been in March before Covid. Many of our members remarked that July was not a good time, since many are either on holidays or working very hard to make up for absent colleagues. Our industry partners also said they needed radiologists to be present for industry's participation to be relevant.
'So, we had a lot of discussions among the board, and listened to the feedback and decided to revert to March. The response had been overwhelmingly positive. Hopefully we'll have huge attendance and revert to the normal schedule.'
Is that what you want to see as president: a return to normal?
'I want things to get back to normal. You don't have to break up existing structures if you come into an organization that works very well. I've been very lucky to serve under predecessors who have been imaginative and incisive in terms of what they envisioned for the congress. I'm not trying to change anything massive. We're always adapting to new things. The last couple of years have been heavily shaped by the pandemic and a lot of work has been done to return to a normal situation.'
Will the industry have an increased presence in the venue again?
'Last year, we integrated the industry into the academic site, closer to the scientific sessions. We received positive feedback from both our attendees and commercial partners, so we will repeat it this time.'
What will be the "ESR Meets" countries?
'My home country Ireland should bring a strong community of radiologists and radiographers. Canada, a country I've worked in for a number of years and have a strong affiliation with, will be our second guest. We're also eager to welcome Romania, the single biggest consumer of educational activities from the European School of Radiology.'
As the former Chair of the European Society of Radiology (ESR) Quality, Safety & Standards (QSS) Committee, what do you think are the challenges in these areas?
'AI is probably the single biggest change to have come into our working lives for the past 20 years. We will continue to expand our educational offerings in radiology AI, with master classes that will go live in the coming months. There are numerous EU projects underway in radiation protection and safety. Furthermore, we are expecting the results of a study led by Professor Boris Brkljačić from Croatia that is looking at justification of CT scans in seven EU countries, to ensure people understand the need to justify these examinations.
'Clinical decision support is another big area. The ESR iGuide is continually updated and made available to referrers. Patient safety is very important too, and the QuADRANT project, which we started in January 2020 together with the European Association of Nuclear Medicine (EANM) and the European Society for Radiotherapy and Oncology (ESTRO), will help the European Commission publish recommendations based on clinical audit.
'The ESR's Patient Advisory Group for Medical Imaging (PAG), now led by Caroline Justich, is also very active.'
Recommended article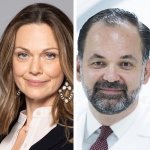 Article • Patient communication in oncology
Informing a patient about a cancer diagnosis is never an easy task. An Austrian patient has developed a solution that will help radiologists break the bad news as smoothly as possible and guide women through their patient journey.
Profile:
Professor Adrian Brady has been a Consultant Radiologist in Cork since 1995, having previously trained in Dublin and Canada. His principal practice interests include interventional and abdominal radiology. He is Medical Director of the Irish Hereditary Haemorrhagic Telangietasia (HHT) National Centre (based at the Mercy University Hospital). Prof Brady was Chair of the European Society of Radiology (ESR) Quality, Safety & Standards (QSS) Committee from 2017 to 2020, with responsibilities covering areas of patient safety, radiation protection, audit, standards, eHealth & informatics, clinical decision support and other areas. He is currently President of the ESR.