Duke of Kent unveils expanded and refurbished consulting rooms
HRH the Duke of Kent, President of King Edward VII's Hospital, today officially re-opened the expanded outpatients unit at Emmanuel Kaye House in London. The Hospital's newly refurbished unit has doubled in size and will now offer eleven consulting rooms to accompany the growing number of patients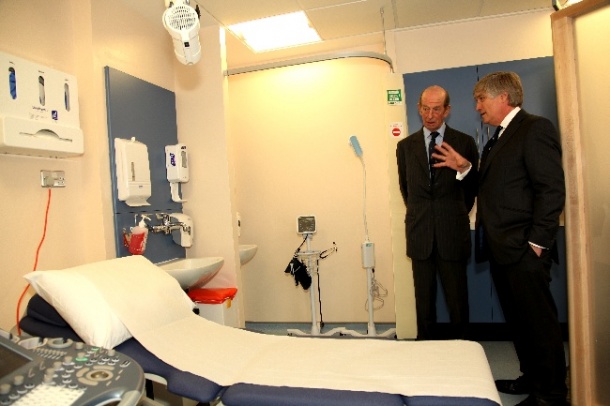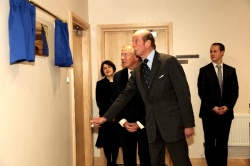 As part of the expansions, one of the UK's leading fertility experts, Mr Michael Dooley, will offer his highly sought-after IVF advisory services.
Mr Dooley says, "It is an honour to be working in such a wonderful new unit with dedicated and committed staff. From this unit, we as a team will be able to offer patients with fertility problems, an individualised and comprehensive fertility service run to the exceptionally high standard that is the ethos of King Edward VII's Hospital."
The renovated facilities will continue to provide a number of specialist medical services from consultants who are world leaders in their fields.
Chairman of King Edward VII's Hospital, Mr Robin Broadhurst says "We are delighted to welcome back our consultants to new state of the art facilities where they can continue to provide our patients with first class care.
The Hospital would like to thank all those involved in ensuring the refurbished rooms have been completed to the highest possible quality and have opened on-time."