Market
Diagnostic Assays: Seegene and QIAGEN collaborate
Seegene Inc. today announced that it has entered into a worldwide collaboration agreement with QIAGEN N.V. to develop and supply molecular diagnostic assays.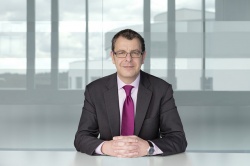 Under the terms of the agreement, Seegene will develop and manufacture multiplex infectious disease testing panels exclusively designed for QIAGEN's real-time PCR cycler Rotor-Gene Q, member of QIAGEN's QIAsymphony family of automated instruments, and QIAGEN will have worldwide commercialization rights to these tests.

Seegene's Founder and CEO, Dr. Jong-Yoon Chun, added, "This is an exciting partnership that will deliver a very powerful tool providinga more comprehensive and actionable diagnosis to clinicians worldwide. QIAGEN's IVD market leadership will also help to further grow our multiplex real-time PCR diagnostic testing footprint in disease indications that are in need of powerful new diagnostics."

Seegene expends tremendous effort to continually develop and commercialize innovative high-multiplex PCR chemistry technologies that enable more accurate and cost-effective molecular diagnostics. MuDT™ technology is the perfection of qPCR technology by simultaneously identifying and quantifying multiple targets in a single fluorescence channel, without melting curve analysis after amplification.

"We are very pleased to partner with Seegene and incorporate their novel and innovative proprietary technologies into our sample to insight offering for molecular diagnostic customers," said Thierry Bernard,Senior Vice President, Head of the Molecular Diagnostics Business Area and a member of the Executive Committee of QIAGEN. "With Seegene's multiplex reagents enabling simultaneous and multiple detection and quantification of various target genes, QIAGEN is further broadening the menu of our QIAsymphony platform and increasing its leadership in the molecular diagnostics market."

This is the second major global original design manufacturing (ODM) deal that Seegene has entered into. In November 2014, Seegene and Beckman Coulter inked a deal under which Seegene will manufacture reagents designed exclusively for Beckman Coulter's new Veris MDx sample-to-answer molecular diagnostics system.

Source: QIAGEN and Seegene