Despite population decrease, in 2020 cancer case will increase
In the country's first scientific study to correlate the demographic changes and frequency of tumorous diseases, demographic changes have led scientists to forecast a significant increase in the number of cancerous diseases in coming years.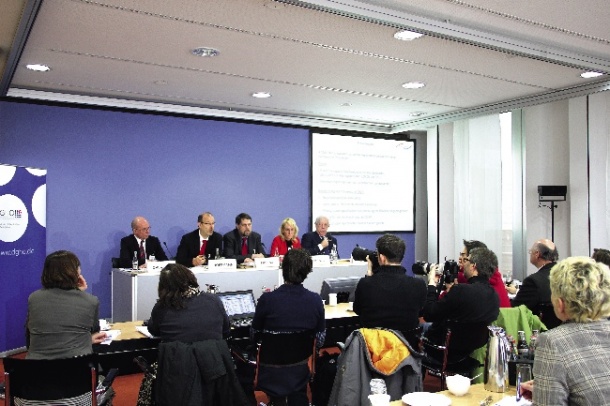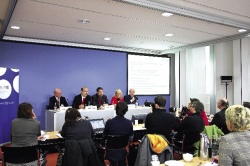 Compared to 2008, by 2020 the annual number of new cancer cases diagnosed will increase by around 14% and the prevalence of tumorous diseases will increase by around 13%.
Although the total German population is forecast to decrease by 2.2% (1.8 million inhabitants) between 2008 and 2020, the percentage of older people will increase significantly over the same period. 'The percentage of women over the age of 80 will increase by around 31% and the percentage of men in this age group by as much as 83%,' explains Professor Wolfgang Hoffmann, from the Institute for Community Medicine, University of Greifswald, who headed the study.
The scientists regard increased life expectancy as the main cause of the projected rise in cancerous diseases, because many tumours only occur in old age. Since there have been no systematic studies into the effects this will have on society and the need for cancer care, at the start of 2012 the German Society for Haematology and Medical Oncology asked the Institute to investigate.
Publicly presented this spring, the resulting study –The Challenge of Demographic Change. A stock-take and look at future requirements for oncological care – suggests that the annual number of new cases in 2020 compared to 2008 will increase by around 67,000 new cases. The largest absolute increases are projected for those cancers typically occurring in older age, e.g. prostate, colon, lung and breast.
The largest predicted increase among men will be colon cancer (22%) followed by prostate (19%). In women, the largest absolute increases are also forecast for colon cancer of the colon (12%), and lung (11%). The researchers predict the overall cancer prevalence to increase to around 13%.
For the future of healthcare, these results imply an obvious increase in the need for oncological care – for in- as well as out-patients, with in-patient stays raised by around 13% by 2020. 'The implications for care will be an increase in out-patient care for cancer treatment, the professor predicts. The trend is already evident: Financial data from 2008-2011 suggests a significant increase in out-patient care for cancer cases that cannot be explained simply by demographic change.
The need for medical oncologists will also increase. Germany today has around 1,500 specialists and, according to the study, by 2020 there will be an additional need of 6-25% depending on the region. According to DGHO executive chairman Professor Mathias Freund, that calculation does not yet include the impact of retirement among some older oncologists, which will not be covered by the number of younger, qualified oncologists in all cases. An urgent need will arise for other specialists, e.g. radiotherapists and qualified nurses.
However, the prognosis, which by nature can be somewhat inaccurate in places, also presents some good news: the predicted increase in costs at 11% (€1.7 billion) will be similar to that in other medical fields.
Increasingly important drug therapy
As a result of the study, the German Society for Haematologists and Medical Oncologists is calling for improved reimbursement for their services, for new financing concepts for specialist training and for licensing studies for drugs also to involve older patients with concomitant diseases.
According to practicing medical oncologist Friedrich Overkamp MD, his specialty will become particularly in demand. 'There will be less and less surgery, less radiotherapy treatment and more drug treatment,' he predicts, adding that this trend will increase further as new substances develop, such as small molecules.
'These orally administered drugs are precisely targeting the growth regulation of cancer cells and are highly effective', he says. However, there is almost no knowledge of the management of short-term and long-term side effects. So far, there are around 12 of these highly complex medications on sale, but the industry currently has more than 600 small molecules, monoclonal antibodies and other specific substances in the pipeline, which will be marketed over the next decade, he points out. 'We'll have to expect effects and side effects that are unknown, as yet. Therefore we urgently need medical oncologists who understand the entire organism and can react to possible side effects as early as possible.'
A further reason why the expertise of medical oncologists will be in more future demand is the increasing patients' age, often suffering concomitant diseases and limitations of organ function. 'In these cases it's especially important to administer medication in a well-informed manner with an eye on the patient's entire organism,' explains Prof. Freund, who also calls for clinical studies that include older people with concomitant diseases.
'Unfortunately,' he adds, 'we often don't know how to deal with concomitant diseases in older patients because licensing studies for new substances and drugs are mostly carried out with younger patient populations. As the responsible doctors, we are interested in carrying out quality-assured treatment for these patients in the context of clinical studies.'
There is also agreement on the need for a new political framework to provide better financial regulations for specialist medical training. Currently, no expenses allowances are made for further training. Training specialists in practices outside the hospitals is desirable, but cannot be implemented sufficiently, he explains, because these practices can almost no longer afford to employ junior doctors.