Costs of Parkinson's disease differ greatly between countries
Care for Parkinson's patients can cost between 5,240 and 19,620 Euro a year. This has been shown in a study done in six European countries by the European Cooperative Network for Research, Diagnosis and Therapy of Parkinson's Disease (EuroPa). The results are presented at the European Neurology Congress in Berlin. The goal of the study was a comprehensive comparison of health care costs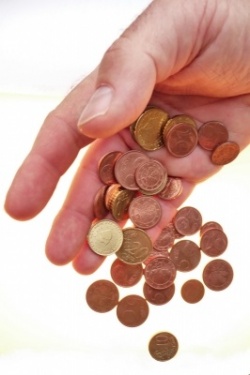 The scientists tracked health care costs over a period of six months for 486 patients in six countries (Austria, Germany, Italy, Czech Republic, Portugal and Russia). All costs which can be incurred for treatment and care of Parkinson's patients were calculated. These included, for example, inpatient hospital stays, care, drugs, but also the value of unpaid care undertaken by families, or the economic losses incurred by the state as a result of sick inhabitants.
Austria is front-runner
Health care costs from Parkinson's sufferers varied according to country. Austria is the front-runner with annual costs of 19,620 Euro per patient, while Russia is at the other end of the scale with 5,240 Euro a year per patient. Between 47% and 88% of these costs were carried by health insurance funds, with the patient or their family, among others, having to cover the remainder. The biggest share of resources went into drugs or home care.
Differences related to drugs and infrastructure
"The treatment and care of Parkinson's sufferers is expensive, because it is very complex. But indirect costs such as loss of work or early retirement or the costs of home care should not be underestimated," says Prof. Richard Dodel (University Clinic, Marburg). He and fourteen colleagues have undertaken a study. The difference in health care costs between individual countries can be explained, says Professor Dodel, by differences in medical standards: "The care infrastructure is organised differently in each country. We have also establised that in certain countries less effective drugs or drugs with a higher rate of side effects are sometimes prescribed for the treatment of Parkinson's, because they are less expensive." However savings in drug therapies are not cost effective in the long term. "Complications can arise earlier with these patients, which then leads to higher costs for care," says Prof. Dodel, summarising the consequences for health care costs.
Annual health care costs for Parkinson's patients per year
Country Costs per patient per year
Austria 19,620 Euro
Germany 17,220 Euro
Italy 16,680 Euro
Czech Republic 11,020 Euro
Portugal 5,860 Euro
Russia 5,240 Euro
Cost structure:
Direct costs:
1. Inpatient hospital stays and costs for rehabilitation
2. Costs for visits to local doctors
3. Transport costs
4. Examinations
5. Costs for care personnel
6. Family care costs
7. Private payments by patients
Indirect costs:
8. Loss of work
9. Early retirement
picture source: pixelio / ger.hardt