Xplore
Complex data made simple – the RIS by EDL
Today, radiologists are overwhelmed by the sheer volume of data. Thus, solutions are needed that identify and call up only those that concern the diagnosis at hand. This is where Xplore, the RIS by French manufacturer EDL comes in: it not only provides quick access to all data that are generated and processed in a radio­logy department or a radiology office but it also presents only those data that are relevant for the user at this very moment.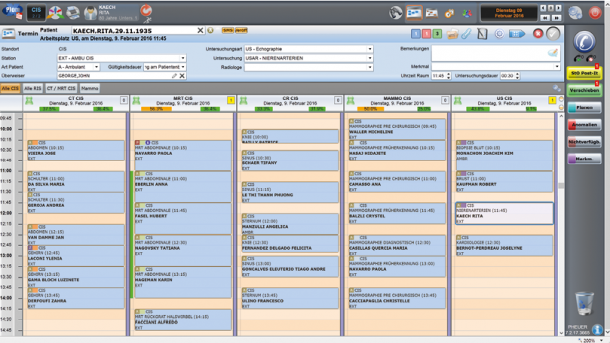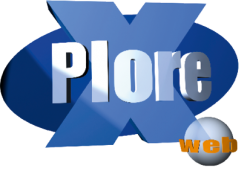 Optimized workflows relieve the administrative burden of physicians and other healthcare professionals to create time for patient-oriented tasks which in turn increases efficiency. Radio­logists, radiology technicians and office staff such as secretaries and the typing pool can concentrate on their core competencies and will be able to work more productively in an optimized workflow.
The heart of any RIS is a well-designed user interface that is ­intuitive and easy to understand. EDL Xplore uses a web-based architecture and state-of-the-art technology which ensure that the system is platform-neutral and compatible with any kind of hardware, from the desktop PC down to the mobile phone.
Due to compatibility with Citrix XenApp and Microsoft RDS Xplore is optimized for different Thin Client solutions. Modular software allows user-defined and individual adaptation. Thus EDL Xplore covers a wide range of potential users, be it the single radiology office or the large hospital group. Size doesn't matter!
Particularly in Germany, the continuing transformation of the hospital landscape, where radiology offices increasingly merge into ­larger units, solutions are required that allow ­cross-facility data exchange and the presentation of locally filtered data. Xplore's quick response times do away with long waits. Today, a RIS ­moreover needs to provide cross-site scheduling functionality to improve modality usage particularly when referrals are made to sites where selected diagnostic systems are available that are not present at each site.
A modern RIS is not just a matter of technology and software. The system provider plays a crucial role in the system's success. The French manufacturer EDL is renowned not only for high-performance RIS but also for excellent support and customer orien­tation when new developments or client-specific adjustments are required that turn data into valuable information.
In radiology, easy access to images and reports ­triggered ­exponential growth of data volumes. It is one of the core tasks of any radiology infor­mation systems (RIS) to filter these data and ­generate diagnostically relevant information.
More on the subject:
More on companies: