Complementary mamma diagnostics
Much, if not even everything, may have been said already about the multimodal approach in breast diagnostics. However, Professor Rüdiger Schulz-Wendtland at the Institute of Radiology, University Hospital Erlangen, says there is still surprising news from this field – innovations in multimodal breast diagnostics, for example.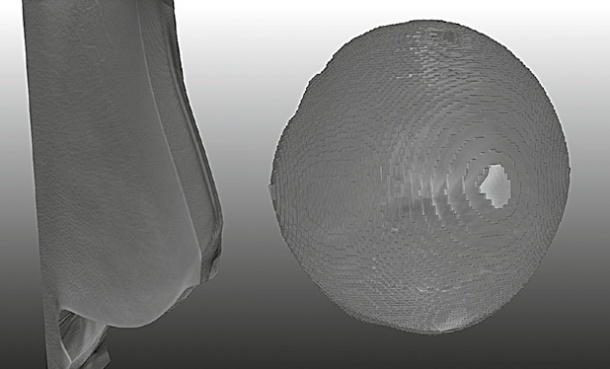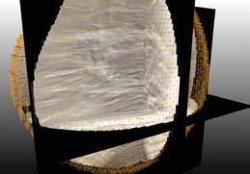 Asked to explain, he said: 'A future-oriented multimodal diagnosis visualises a joint conclusion achieved based on various examination methods. This can be successfully achieved in the form of a hybrid, where two modalities are combined. In practice, this may be the transfer of MRI images to an ultrasound scanner to reconstruct the MRI information with the help of ultrasound. Another option is to amalgamate both methods, known as fusion. This fusion of both procedures has not yet been quite successful, but this is precisely what we are working on, so far with promising results. With Siemens, the Fraunhofer Institute Erlangen and the Fraunhofer MEVIS in Bremen, we've succeeded in developing a prototype that combines tomosynthesis and ultrasound in one examination.'
Is tomosynthesis carried out first, followed by an ultrasound scan?
'Yes, but done in one examination procedure and therefore with the same compression. The technical prerequisites are 3-D mammography, i.e. tomosynthesis, and volume ultrasound. In order to carry this out directly after mammography, a gel pad is placed in the compression window and, just after the tomosynthesis scan, the flat volume scanner moves over the breast. This procedure only extends the examination time by about four to six seconds. When images from these two procedures are combined this delivers a fused volume image – and this is our objective. As said, we are currently still working with a prototype, but this example perfectly illustrates which way breast diagnostics is going, i.e. toward a combination of modalities to generate real 3-D images.'
What diagnostic benefit does such fused imaging present?
'For one, it means that the ultrasound data becomes reproducible. Previously this procedure was maligned as having a high level of subjective validity. However, it is much more important that the fused volume images allow us to produce more precise anatomical references. We achieve realistic images of the breast and can make this information available to the surgeon during an operation.
'Nowadays, diagnosticians have a lot of technology at their disposal to help generate their diagnoses, which cannot actually be presented to the surgeon in the right way. Up to now, we've been able to supply images that require a high level of imagination to transfer the information to the patient on the operating table. However, 3-D volume images, that can be rotated and zoomed, facilitate the imaging of the tumour according to the patient's position on the operating table.'
The image is of a compressed breast, but the surgeon is working with a flat breast. How can they be comparable?
'The key word is decompression. The Fraunhofer MEVIS in Bremen is doing a lot of work with this. Numerous sensors record data during the examination, which are then measured and processed in a way that also makes the image of a non-compressed breast available. Tomosynthesis and ultrasound do not recognise the breast as such. These procedures collect data that are used to make up an image – bits and bytes, which are brought together by algorithms. We have to prepare this dataset in such a way that we can make it available to the surgeon as a real benefit.
'To what extent this is already possible these days will be shown in a small experiment to be carried out at the 17th International Training Course in Breast Diagnostics and Therapy next spring. A patient will have a tumour removed in a live operation, which will then be pathologically prepared and compared with a model of the tumour. Fraunhofer MEVIS will create this model based on a data packet consisting of mammography, tomosynthesis, volume ultrasound and MRI images, which are used to calculate the size and diameter of the tumour. This will be very exciting and heralds the future of multimodal breast diagnostics.

PROFILE:

Professor Rüdiger Schulz-Wendtland is a consultant at the Institute of Diagnostic Radiology at the University Hospital Erlangen. The radiology and radiotherapy specialist has been Secretary of the German Society of Senology since 1999 and a member of numerous Assessment and Advisory Boards for breast diagnostics. A working group under his management is considered the first diagnostic unit in Germany that succeeded in introducing digital mammography to clinical routine. Further studies in which he is involved are investigating interventional procedures for breast diagnostics, particularly the experimental new development of minimally invasive procedures.