Click-and-learn ultrasound
Self-guided study of more than 6,000 ultrasound exams are at your fingertips thanks to an eight-year voluntary effort by a Dutch radiologist and technical support provided by Hitachi-Aloka.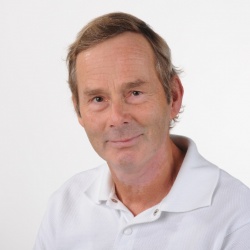 Taco Geertsma likes to get down to cases. After finishing his regular work at the Gelderse Vallei Hospital in the Netherlands, this self-described ultrasound enthusiast turns to building new teaching files to post on the website he created at www.ultrasoundcases.info. 'More and more ultrasound examinations are being performed by a broad range of people, radiographers, for example, or general practitioners and physiotherapists, almost everyone but radiologists. A problem this creates is on-going education, which is the reason I started the website,' he explained, noting that clinicians and care givers can turn to books to complement their training, but the space for illustrations in books is limited and 'not everyone involved in ultrasound has access to the latest books, while many of them have access to the internet'.
Dr Geertsma started the website in 2004, following a series of teaching courses in Eastern Europe that he conducted for the Aloka company. 'After each course I would get a lot of requests to see the images again,' he said. 'I could provide the presentation, of course, but this was only a part of a much larger database I had collected over the years.'
Providing access over the internet was the obvious answer.
'I have no idea of how to build websites,' he said, especially one that could quickly display the high-quality images from more than 2,500 cases he had collected to that point.
Impressed with the material and his dedicated effort, Aloka decided to build a website to support what it saw as an independent resource for continuing education in ultrasound. After a year of work integrating the collection, the site was launched in 2005.
Today, visitors can browse more than 40,000 images supporting 6,000 cases, as well as video clips of MRI or CT sequences to provide complementary views of the same pathology from a different modality.
Where possible cases are correlated with clinical information, endoscopy results, surgical findings and pathological reports.
When Hitachi-Aloka was created in 2011, the technical support for the website continued, as well as the complete independence for Dr Geertsma to manage the site as he thinks best for educating a new generation of ultrasound operators.
At a time when we are seeing an increasing specialisation in ultrasound exams, the straightforward website at www.ultrasoundcases.info becomes a rich resource for self-guided learning.
While modestly described as 'an overview of the various ultrasound presentations of common pathology, as seen in a general Dutch hospital', there is an abundance of material available on the site instructive for examinations across a range of pathologies. For example, Dr Geertsma offers a deep database of cases from his specialised studies in paediatrics and a surprising richness in studies he led for developmental dysplasia of the hip in neonates.
The Gelderse Vallei Hospital has also earned a reputation for musculo-skeletal imaging and contributions by the radiology group enrich the website with sections dedicated to joints and tendons, and then bone, muscle, nerves and other soft tissues. Other sections include cases for abdomen and retroperitoneum, urinary tract and male reproductive system, gynaecology, head and neck, breast imaging, thorax, and peripheral vessels. 'The whole choice of content is up to me,' he explained, adding that whilst Hitachi-Aloka hosts the site on its servers and provides technical support, the company does not influence the cases selected nor special features applied for examinations.
The integration of Aloka with Hitachi has been welcome because he continues to work with the same people, and there are greater possibilities in working with a larger company.
An upcoming challenge for the website is Dr Geertsma's retirement in a few years. Several ideas are being considered, including cooperation with a professional society and expanding the inclusion of other modalities.
Right away, management of the site by a larger group would mean establishing a committee with rules and requirements for posting cases, he said, adding that his personal choice would be to hand over the work to a younger radiologist equally enthusiastic about ultrasound.
More on the subject:
More on companies: