Cardio-Thoracic Center of Monaco is the first Siemens European Reference Center Cardiovascular Medicine
Siemens Healthcare and the Cardio-Thoracic Center of Monaco (CCM) signed a partnership contract in Monaco. Within the framework of this contract, CCM was nominated the first "Siemens European Reference Center Cardiovascular Medicine". The strategic partnership is dedicated to the entire spectrum of cardiovascular medicine with the objective to develop innovative solutions for the treatment of patients suffering from cardiovascular diseases.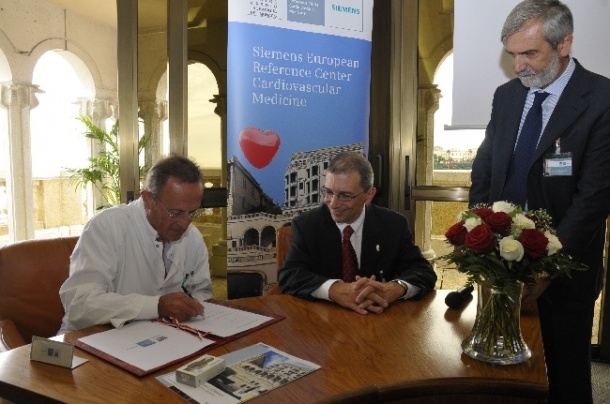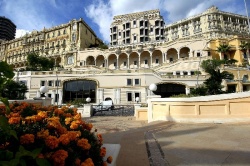 In the future, the reference center will serve as an international training and visitors' platform that demonstrates optimized clinical workflows and advanced multi-modality imaging to healthcare providers.
The Cardio-Thoracic Center of Monaco is a hospital of 50 beds specialized in the medical and surgical treatment of cardio-thoracic and vascular diseases. Recognized for its advanced treatment methods and modern equipment, the hospital is highly regarded in its field. Of international scope, the CCM treats patients from all over the world and allows physicians to access international fellowship programs – a training on the most modern diagnostic and therapeutic technologies. Compared to more conventional medical institutions CCM foregoes department-specific structures. Since its creation in 1987, multidisciplinary cooperation has been at the heart of the CCM's philosophy*. Today more than ever, the entire team of cardiologists, anesthesiologists and vascular surgeons, and works together to provide every single patient with the best diagnosis, therapy and medical outcome possible.
The objective of the partnership between CCM and Siemens is to establish and disseminate clinical know-how, optimize processes as well as create innovative treatment concepts. The upcoming projects will concentrate on clinical solutions that focus on individual disease patterns and include the entire clinical workflow. The Clinical Competence Center Cardiology of Siemens coordinates these direct interactions in the clinical field. The mutual findings will be incorporated in future developments by Siemens.
"To be nominated Siemens European Reference Center is not only an honor for us, it also allows us to advance the findings of our years of effort, that is in the diagnosis and therapy for cardiovascular disease and move on to new, extraordinary paths", says Professor Vincent Dor, CEO of CCM. "We are delighted that our excellent cooperation with Siemens for the past 25 years will be further strengthened by this strategic partnership."
"The outstanding ranking CCM holds in the field of cardiovascular diseases is further emphasized by naming CCM a "Siemens European Reference Center Cardiovascular Medicine", says Tom Miller, CEO of the Customer Solutions Division at Siemens Healthcare. "Professor Dor and the entire team of physicians at CCM treat the disease pattern of a patient across disciplines. The effective diagnostic and therapeutic process using imaging technologies and incorporating them into efficient processes plays a central role. Siemens has been successfully supporting CCM for more than 25 years with the company's systems and know-how."
More on the subject:
More on companies: